Sherry Kletzly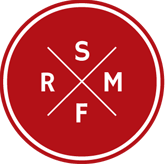 I began my real estate career in 2009, during one of the worst markets in history, to pursue my passion of Real Estate. By 2010, I was the Top Sales Agent in my office, and have continued to be a top producer and a Gold Team member. As a Seniors Real Estate Specialist® (SRES®), I am able to meet the special needs of maturing Americans when selling, buying, or relocating. My in-depth experience, through up and down markets, is a foundation to help clients navigate through the real estate challenges of today. Contact me today for an evaluation of your unique buying or selling situation.
Contact me today for an evaluation of your unique buying or selling situation.
What Our Clients Say About
Sherry Kletzly
Very personable and nice. Also a great listener to your needs. Very knowledgeable of the neighborhoods and schools. Works hard to show you as many houses as you need. Making sure you are getting the best options for what you are looking for. I will be referring her to all of my friends!
- L Kelso for Sherry Kletzly
Sherry made the purchase of my dream home a reality. Her patience and willingness to continue the search until I knew I had found " the one" and her diligence in getting us beyond the home inspection and to closing make her the only realtor I will ever call.
- user00621890 for Sherry Kletzly
Sherry has helped me buy 2 homes and sell 1! The first home was exactly what I needed at the time (2010)! This second one is my perfect forever home (2018)! She is very patient and will help you find your perfect place. She will see you through the purchase from start to finish.
- wonderwoman 69 99 for Sherry Kletzly
Sherry has been our realtor for four (4) transactions now and she is our go to for getting the deal done. Our family appreciates Sherry's relatability, responsiveness, and persistence in seeing the deal through to the end. - K Hedlund
- Karl Hedlund for Sherry Kletzly
Sherry acted as our buyers agent for several years of searching for a home in the Tidewater area. We couldn't be happier with the home we found and the exceptional service provided by Sherry throughout our home-buying process. Sherry's professionalism, experience and responsiveness make her an outstanding agent. Her friendly, positive and truly caring personality make her an outstanding individual. We highly recommend her to anyone in need of real estate services. - Sherri Fosdick
- Sherri Fosdick for Sherry Kletzly
Sherry took the time to make sure all our questions were answered and we felt comfortable when putting our house was on the market. Shortly after it was on the market covid-19 hit and she still got our home sold quickly and found us a great rental during it all. We would recommend her to our friends and family in the future.
- zuser20170201210902800 for Sherry Kletzly
Looking to buy or sell with me? Submit your information to request an email, text, or call
Why Work with Us
Our Numbers
Total Closed Transaction
Volume In 2022*

Total Closed Transaction
Units In 2022*

Ranking Out Of 576 Firms
By Total Closed Dollar
Volume**

Average Sale Price
per Transaction in 2022*
*Data from CVRMLS, WAAR & REIN 2022
**Data from CVRMLS Twelve Months ending December 31, 2022