Sam Van Saun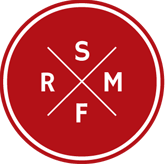 Growing up in Washington DC, Sam sat many an open house with her mom, a top-producing real estate broker on Capitol Hill. With a BA in Economics and Dance from Kenyon College and two advanced degrees, Sam has harnessed her considerable education, professional, and life experience into molding a career that reflects her passion for helping others achieve their dreams.
Sam grew up in Washington, D.C., and spent many summers sailing the Chesapeake Bay and the rivers that surround the Northern Neck peninsula. Following graduation from college, she held leadership positions with various nonprofits, raising money for East African orphanages and overseeing international relief and development services. Sam's concern for social justice and human rights issues extended to a research project that took her to the Middle East. Eventually, after 15 years working in the nonprofit sector and traveling the globe, she relocated to Irvington and a home close to the sailing waters of her childhood adventures.
Sam works out of the Irvington office of Shaheen, Ruth, Martin & Fonville. She is the chair of the Irvington Virginia Business Association (IVBA), a board member of the Rappahannock River Yacht Club (RRYC), and an active member of the community. Sam likes to travel in the US and abroad, and often visits family in Alaska. Locally, she enjoys sailing, kayaking, taking long walks with her Portuguese Water Dog, and sharing the beauty of the River Realm with others.
Member of National Association of Realtors
Member of Virginia Association of Realtors
Member of Chesapeake Bay Rivers Association of Realtors
Member of Northern Neck Association of Realtors
What Our Clients Say About
Sam Van Saun
Encyclopedic, exhaustive knowledge of the local real estate market
We worked with Travis and Sam for over a year while we looked for our home. Their encyclopedic, exhaustive knowledge of the local real estate market, both current and historic, were invaluable to us as we got to know the different neighborhoods and waterways in the area. Their organizational skills are top-notch; they worked tirelessly to put together extremely efficient days of showings (critical as we were coming from out of the area and had limited time available each trip) of properties that met our fairly specific criteria. They were willing to utilize their extensive network of local contractors and specialists to help us understand renovation implications for properties we were considering And their knowledge of the market and pricing, especially during this volatile period, was indispensable. Finally, it was a pleasure to work with them! We would highly recommend Travis and Sam and their team to anyone considering real estate in the area.
- Carrie & Jim
Energetic and Able Representative
Samantha was the 4th realtor with whom I had listed my house in Lancaster County. When Samantha listed the property she presented a fabulous marketing plan, a comprehensive market analysis, and an 'over-the-top' professional product (fabulous 'take-aways', drone photographic coverage, etc). Consequently the house sold ~ 30 days after being listed, despite the time of year being off season for that market. If you're looking for a great realtor that is both responsive, communicative, and comprehensive I have only, based on my experiences, one suggestion - Samantha Van Saun..... I absolutely suggest, when interviewing prospective agents to assist you on either selling, or buying, a house to consider Samantha...I doubt you will find a more energetic and able representative to assist you in the process.
- JR
Looking to buy or sell with me? Submit your information to request an email, text, or call
Why Work with Us
Our Numbers
Total Closed Transaction
Volume In 2021*

Total Closed Transaction
Units In 2021*

Ranking Out Of 619 Firms
By Total Closed Dollar
Volume**

Average Sale Price
per Transaction in 2021*
*Data from CVRMLS, WAAR & REIN 2021
**Data from CVRMLS Twelve Months ending January 2022