Gaye Moth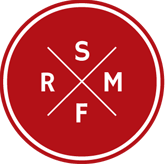 Gaye believes that professional conduct and excellent customer service will always bring great real estate results. She works diligently to achieve the goals of her clients. She loves her work and is a great negotiator. Gaye was born in England and served an apprenticeship with Jaguar Cars. Her career developed into project management and technical sales roles. She has worked with many of the European Car manufacturers. She has a degree in Mechanical and Production Engineering. Gaye's husband brought her to Virginia fourteen years ago. She has quickly acclimatized to the mild winters and long summers. She lives in Williamsburg with her husband, their two young sons and rat terrier Ruby.
Specialties and Designations
Investment Property
New Construction
Works With First Time Home Buyers
Country Homes
Senior Living
Resale Residential
Historic Homes
Suburban Living
Condominiums
Water Front
Serving The Military
Single Family Homes and Townhomes
Associate Broker
MiLRES
Luxury Properties
SRES
Scroll Down to See What Clients are Saying About Working with Gaye and Stephen or Read Reviews on Zillow.

What Our Clients Say About
Gaye Moth
Gaye & her husband Stephen were an absolute pleasure to work with during the sale of our home. Gaye and Stephen's support went well beyond our expectations. From our first meeting .....to the closing of the sale every detail was seamlessly coordinated. Thank you..... Gaye & Stephen for everything you did and we will certainly never forget how pleasant you made our experience we will recommend you both to all of our friends and family.
- Happy Client
Exceeded Expectations
Listing our home with Gaye and Stephen was the best decision we've ever made. To say they went the extra mile or above and beyond expectations doesn't begin to scratch the surface. Real estate transactions are not known for being simple, and this particular one had some built-in complications that they calmly and confidently guided us through to a successful and very happy ending. They were there every step of the way, responding to our questions, advising us when decisions had to be made, and proactively handling all of the details of the transaction. They creatively and diligently marketed our property and were incredibly responsive not only to us, but to the buyers' agents and other potentially interested parties. Many of the accolades listed above are the hallmarks of excellent real estate agents, and you're truly lucky if you find yourself working with someone who covers most of those bases. But Gaye and Stephen are in a class of their own. When deadlines drew near and there was work to be done, they were on-site, doing everything they could to lighten the load, not sitting in a comfy office somewhere. We owe them a huge debt of gratitude for all that they did to sell our home. We have worked with other agents in the past and can honestly say that these two are the best of the best.
- Jennifer S
Class Act
Gaye and Stephen are a very experienced class act. It doesn't get any better then them.
- Minh and Robin
Excellent Experience
We had an excellent experience working with Gaye, and honestly could not have asked for a better individual to help us purchase a home. She is very knowledgeable and professional, and she guided us through the process of buying our first home seamlessly. We always felt comfortable with her at the helm because we knew she had us covered and would make sense of anything we didn't understand. We have and will continue to refer others to Gaye in the future.
- Morgan H
Consummate Professionals
Gaye and Stephen Moth are consummate professionals that bring experience, expertise and enthusiasm to the buying and selling experience. My wife and I have used Gaye & Stephen on (7) separate real estate transactions and continue to be impressed with their level of service, detail orientation and integrity throughout each. Beyond their professionalism, we enjoy Gaye & Stephen as people and believe they bring a level of calm & personality to the process that sets even the most type-A person, like myself, at ease. My day job puts me around a lot of other real estate agents and can confidently say that Gaye & Stephen are a step above the rest. My final point of praise is that when dealing with such an important life decision as buying/selling, the trust level with the agent (s) your working with is paramount and have seen Gaye & Stephen each and every time do what is right, fair, ethical and best for our interests. Can't wait to work with them again!
- Simon O
Highly Recommend
We had the best real estate experience with Gaye that we ever had, and we have bought 5 homes in our lifetime. We contacted her initially when we were planning our out of state move to the Williamsburg area. I had huge difficulty locating a suitable rental property in Williamsburg for about 6 weeks. I had spoken to a few agents and it wasn't until I contacted Gaye that I found immense help. She was able to locate a beautiful rental for us in one weekend in which we stayed for 7 months while we conducted our search for that perfect home to buy. Gaye's service was outstanding from start to finish in the buying process. This sellers market is extremely tight now but she still managed to do the impossible for us; find a home we loved, negotiate the winning contract over half a dozen other offers, and navigate any potential pitfalls we might have fallen into during the buying process. I highly recommend Gaye (with such a positive attitude) to anyone buying a home today!
- Robin S.
Highly Recommend!
I was extremely pleased with the assistance I received from Gaye Moth. She is incredibly knowledgeable about home selling and was recently able to get our house sold fast and at a great price! She and her team are very professional, helpful and great with communication. I have used Gaye in the past so when my husband and I knew we were going to sell our home, she was the first person I wanted to contact to help us do that. I highly recommend Gaye Moth for your home selling needs!
- Happy Client
Outstanding Team
Gaye & Stephen Moth are the most outstanding real estate team we have ever encountered. From the recommendations we received from 2 neighbors, to our initial meeting, & for the entire sales process, their calm & professional manner & expertise cannot be matched. We appreciated the value they placed on our home & worked to decrease our stress in the process of an out of state move. Even after the sale was complete, Stephen returned to our house to take furniture to a donation site when the Salvation Army stood us up. Lovely people. Professional; ethical; blessed to have them in our lives for this process.
- Celeste C
A Class of Their Own
If you're looking for a realtor, and need to buy or sell a home, Moth Realty Group is in a class of their own. You literally get two for the price of one. Gaye and Stephen are absolutely wonderful to work with. They are the perfect combination of knowledge, experience, wit, trust, professionalism, humor and honesty. We've had the opportunity to spend quite a bit of time getting to know Gaye and Stephen, as they have helped us sell 2 townhomes (very quickly and over asking price- might I add), as well as, took time to find us a new home that would work best for us. I've been a bit indecisive and back and forth on the search for our new home, but have never been made to feel that way; I've only been given understanding and support from Gaye. This was my first time selling a home, as it was my first- Gaye and Stephen handled everything and were always available for communication and questions, and made me feel truly comfortable throughout the entire process. You will never have any idea how busy they really are, because they make you feel like you are their only client. They are extremely driven and motivated and are genuinely good people. I would trust them to negotiate anything on my behalf. Go with Moth Realty Group; you'll thank me for it later!
- Meg
Fabulous Experience
We are so pleased that we chose Gaye and Stephen Moth to sell our townhouse in Kingsmill! Coming from out of state, we knew it wouldn't be easy to have our home ready for sale. But our experience couldn't have been made easier, thanks to the consummate professionalism Gaye and Stephen demonstrated during every part of the sales process. They are so knowledgeable about the real estate market and they were able to address every issue of our sale, from pricing to staging to marketing and the (quick!) completion of the actual sales transaction. Gaye and Stephen gave us outstanding support and went the extra mile to make sure our townhouse received high visibility. Communication was always accessible-Gaye and Stephen were always available to provide answers to our questions and keep us informed every step of the way. Since we are from out of town, we couldn't be available for showings. Our townhouse was presented beautifully, and received excellent feedback, thanks to Gaye and Stephen's diligence and attention. When you work with Gaye and Stephen Moth, you really do get two consummate real estate professionals for the price of one! They work together so well to make buying and selling a home seamless and painless (Gaye was also our agent when we bought our first Virginia home!) It's been a pleasure to work with the Moth Realty Group and we recommend them highly for all your real estate needs!
- D. Holthaus
Looking to buy or sell with me? Submit your information to request an email, text, or call
Why Work with Us
Our Numbers
Total Closed Transaction
Volume In 2021*

Total Closed Transaction
Units In 2021*

Ranking Out Of 619 Firms
By Total Closed Dollar
Volume**

Average Sale Price
per Transaction in 2021*
*Data from CVRMLS, WAAR & REIN 2021
**Data from CVRMLS Twelve Months ending January 2022