Gabrielle Pentalow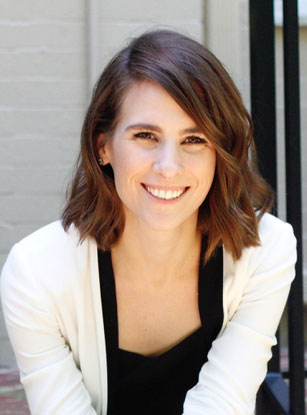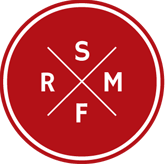 Gabrielle has always loved old homes and imagining the potential they could have. She even has experience with flipping and home renovations. All of this is what ultimately led her to a switch as a realtor. With a professional background in creative arts, including styling and TV/film production, her goal is to use that entrepreneurial skill set as an independent business owner, carefully coaching her clients through to a best possible transaction.
She prides herself in client care and always fighting for her clients' best interest, especially when it comes to the negotiation process. "This is a business where you can actually help expectations meet reality and I look forward to the challenge!" Gabrielle is excited for where the city is headed. As neighborhoods become strengthened and businesses grow, she believes that it's more important than ever to have a trusted advisor to help analyze all the changes in the market and add clarity to every step along the way.

What Our Clients Say About
Gabrielle Pentalow
Gabrielle goes above and beyond in pursuit for her clients finding their homes... most people might just say that. I am can honestly say, without question, this lady has your heart and interests in mind and is exceptional at her craft!
- Avery W.
Gabrielle was absolutely amazing to work with! She handled everything super quickly and was on it every step of the way. If I had a follow up or question, it was something she had already thought of and handled before I even had to ask! The process was extremely smooth and she helped me find the most perfect house in a short amount of time. I highly recommend working with her, you won't find someone who will advocate for you as much as she does!
- Mary G.
Gabrielle has been working with us for 2 whole years to find the right home for us as we were waiting to take the plunge to move from NY! She was beyond patient and super informative and honest with us about what everything meant throughout the entire process. She was with us every single step of the way and we could not appreciate it more! We ended up with EXACTLY what we wanted and could not be happier! We would recommend Gabrielle to anyone and everyone wanting a new start!!
- Caitlyn L.
Gabrielle was so knowledgeable, professional, kind and attentive. She has such as high standard without losing the personal touch. 10/10.
- Donald and Julie
Amazing Work Ethic
Gabrielle has an amazing work ethic. She made our home search one I'll never forget. Trying to buy a home when your out of state is not an easy task, but Gabrielle held the reins so tight, professional, knowledgeable , responsible she left no stone un-turned . She approached every issue with class and dignity, she is one of the most trustworthy person you'll ever meet. I could go on and on there is just not enough positive words I can say about her. I strongly recommend Gabrielle whole heartily, and will definitely use her for future selling and buying homes. Sincerely !!!!
- Julie V.
Highly Recommend
Ms. Gabrielle Pentalow represented me as my real estate agent during my both selling and buying our homes. My wife and I were so impressed by her energy and her attention to detail during the whole process. Another thing that struck me was that she will not cut corners and always do what was legal and "right" to both parties. I strongly recommend Ms. Gabrielle.
- June L.
Very knowledgeable of the local markets
I met Gabrielle through a referral and could not have been happier with the results! Gabrielle is very knowledgeable of the local markets. She'll work tirelessly for you to make the home buying experience as simple as possible. There are a lot of confusing pieces in home buying but Gabrielle does a great job explaining and answering your questions during the process., even if you need to ask the same question over and over again, she is happy to help out. I moved from outside the Richmond area so my time was limited on when I could look at houses but Gabrielle knew what I was looking for and was able to get me into houses I would be interested in.
- Brett L.
Extremely Dedicated
Cannot recommend Gabrielle enough! As first-time home buyers we were new to the experience, and she made the entire process better than we could have ever hoped. She is extremely dedicated and always goes the extra mile for her clients, whether it's to accommodate house showings, research properties, or even check out a crawl space. She provided great advice when it came to making competitive offers on homes and we couldn't be happier in our new home. We will absolutely use Gabrielle for any future home buying endeavors.
- Dana F.
Seamless
Gabrielle, demonstrated very high standards of professional conduct throughout our real estate transaction. From my first phone conversation with her, she was always available to communicate over the various technologies. She possess strong communications skills to ensure everyone is clear on the information and promptly responds quickly to all requests. Gabrielle demonstrates a high level of expertise and is qualified for any real estate transaction based on her superior knowledge and ability to get positive results in any situation. Her ability to plan and coordinate every aspect of my real estate transaction was seamless based on her effective strategies and systematic execution. I would strongly recommend Gabrielle Pentalow for any real estate needs.
- Brian B
Amazing at her job
Gabrielle made buying our first home very enjoyable! With the low inventory and extremely competitive nature of the market, we knew we needed a strong realtor. Gabrielle is simply amazing at her job and helped us put together a competitive offer on the third house we looked at. We ended up closing on our first home one month later and have been loving life in the country! She has an established network of loan officers and real estate attorneys that made financing and closing day very easy. If you want to make buying a home super easy and stress free, you should work with Gabrielle!
- Ashley K
Looking to buy or sell with me? Submit your information to request an email, text, or call
Why Work with Us
Our Numbers
Total Closed Transaction
Volume In 2021*

Total Closed Transaction
Units In 2021*

Ranking Out Of 619 Firms
By Total Closed Dollar
Volume**

Average Sale Price
per Transaction in 2021*
*Data from CVRMLS, WAAR & REIN 2021
**Data from CVRMLS Twelve Months ending January 2022