Charlie Britt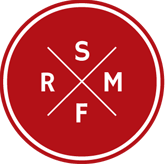 Charlie has over two decades of consultative sales experience and has built a sales career based on the old school idea of the power of relationships and that people count. These methods resulted in great success and translate to real estate.
He was born and raised in Greensboro, NC with family in Pitt County and Warren County, NC. He graduated from Hampden-Sydney College in Virginia and moved to Richmond in 1993 to begin his career with Guardian Life Insurance Company in employee benefits consulting.
Charlie lives in Richmond with his wonderful wife Jennifer and two boys - William (13) and Syd (11) and two dogs - Lou and Bob Barker. Charlie loves to hunt duck, fish for Virginia smallmouth bass, and white marlin offshore. He is also passionate about helping the V Foundation for cancer research raise funds and providing leadership training opportunities for members of the Hampden-Sydney Basketball team as President the HSC Roundball Club.
His personal experience in farm and timber management is a great asset in land sales. This includes a family tree farm, using land for charitable gifts, managing agricultural land and duck impoundments in Hyde County, NC.
Charlie has personally experienced the value of land ownership with his family. Charlie and Shaheen, Ruth, Martin & Fonville can help you if you are looking to sell or if you are looking to find a place to create memories of your own with your family to experience. Give Charlie a call today. Start your search by clicking at the link below for Lands of America.
Experience:
20 years Experience in Personal Land management
Managed Timber - Ag Land and Recreational Land
Knowledge of land features that make land special and valuable
Using Land for Charitable Gifts
Board Member Virginia Vine - fundraiser for the V Foundation for Cancer Research
President Hampden Sydney Roundball Board - Basketball fundraising
Member River Road Presbyterian Church
What Our Clients Say About
Charlie Britt
I had a very good result working with Charlie. Would recommend him highly!
- Dwayne Lloyd
5 star rating! Charlie is a hard worker snd works with honesty and integrity for each client. I have known Charlie for over 16 years and have utmost respect for his sales ability and work ethic.
- Becky Anderson
Looking to buy or sell with me? Submit your information to request an email, text, or call
Why Work with Us
Our Numbers
Total Closed Transaction
Volume In 2022*

Total Closed Transaction
Units In 2022*

Ranking Out Of 576 Firms
By Total Closed Dollar
Volume**

Average Sale Price
per Transaction in 2022*
*Data from CVRMLS, WAAR & REIN 2022
**Data from CVRMLS Twelve Months ending December 31, 2022