Ashley Schmitt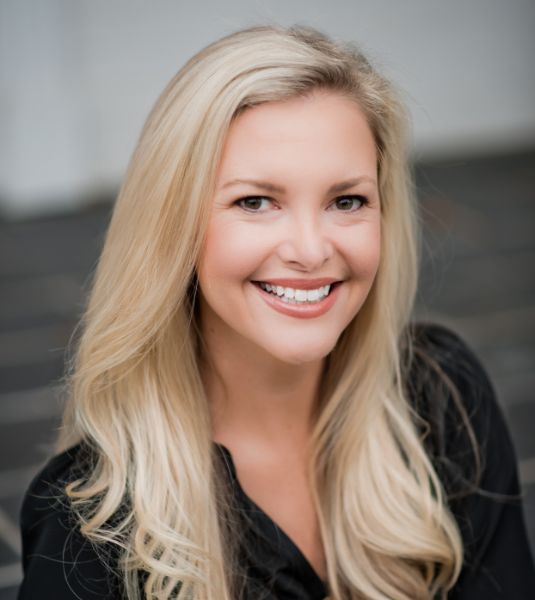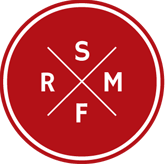 Ashley grew up in Williamsburg, VA, and graduated from Virginia Tech in 2008 (Go Hokies!) with a Bachelor of Science in Resource Management. After college, Ashley lived all over the country, including Charlotte, Chicago, Nashville, and Los Angeles, where she worked in film and TV. Ultimately, Ashley decided there was no place like Richmond, and made it her forever home. Ashley's love of moving, however, has helped her to understand all of her client's needs with relocating.
Ashley resides in the West End of Richmond with her husband, Zach, and their two beautiful daughters, Lady and Tilly.
Those who know Ashley describe her as energetic, detail-oriented, focused, and fun to be around.
Ashley looks forward to helping clients in both Richmond and Williamsburg with all their home buying and selling needs. Ashley can be reached at (757)876-4463 or via email at ashleyschmitt@srmfre.com. She looks forward to hearing from you!

What Our Clients Say About
Ashley Schmitt
Ashley understood what I wanted and worked to find those parameters for my family.
- Marcelle
Ashley has been absolutely outstanding throughout this whole buying process. We are buying from afar and she has gone above and beyond to get us the perfect home. She has made this process easy and stress free, which says a lot considering the current market! On top of finding us a great home, she has taken care of all of the tiny details to ensure a smooth transition. Not only is she professional and knowledgeable, but she is personable, friendly, and a joy to be around! We have loved our buying experience with Ashley and would recommend her to anyone moving to the area!
- Jessica Cockrill
Ashley is the best!!
Ashley was incredible throughout our journey to buy a new home. She spent hours driving my husband and I around in Richmond, and was extremely communicative, tenacious and fun to work with. Her sense of humor made the entire, (at times emotional), experience comforting and enjoyable, and that was much appreciated! We eventually decided to buy a historic B&B in Williamsburg, and Ashley jumped on it for us! We are custom home builders in Chicago and can't wait to rehab the property. Ashley is organized and hungry to be successful, and I have no doubts that she is and will continue to be in the future. I can't wait to show her our exciting rehab project in my hometown:) Www.melrosepartnersdesigns.com
Carrie(at)melrosepartnersdesigns(dotted)com
- Carrie Griggs
Buying a new home
Ashley is beautiful both inside and out. She was an incredible source in finding our next rehab project, and we closed on a charming B&B in historic Williamsburg. Ashley is on top of her game, communicative and extremely tenacious and funny. She cares about what she does and is loyal to her clients. I can't wait to follow her through her successful career in real estate, and I hope to work with her again someday!
- Carrie Griggs
Buying a new home for our family
We used Ashley as our buying agent for our recent home purchase. As anyone buying a new homes knows, there are many ups and downs throughout the process. Ashley was there every step of the way and her professionalism, attention to detail, and enthusiasm made our purchase an easy process. She had names of contractors, inspectors, repair men, etc. and setup, met and received quotes on jobs for us without us being present at the house. Again, thank you for your professionalism and enthusiasm to push through the long drawn out process of buying a house.
- Todd and Emily Johnson
We had a wonderful experience using Ashley to sell our river home. Ashley is knowledgeable, has a can-do attitude and is tenacious. She went above and beyond to help us through the process. Her work was invaluable in selling our home quickly and she was attentive to all of our questions and needs. We would use Ashley again in a heartbeat, she was such a pleasure to work with and we would recommend without hesitation.
- The Johnson Family
Looking to buy or sell with me? Submit your information to request an email, text, or call
Why Work with Us
Our Numbers
Total Closed Transaction
Volume In 2021*

Total Closed Transaction
Units In 2021*

Ranking Out Of 619 Firms
By Total Closed Dollar
Volume**

Average Sale Price
per Transaction in 2021*
*Data from CVRMLS, WAAR & REIN 2021
**Data from CVRMLS Twelve Months ending January 2022