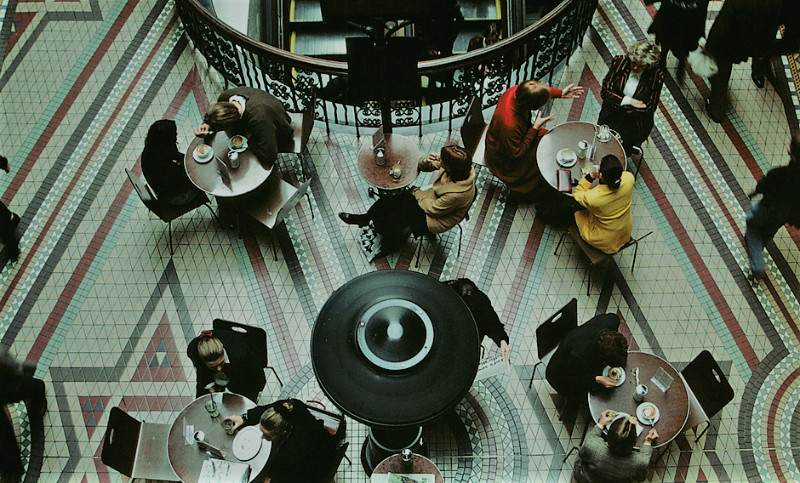 "Virginia is for Lovers," so goes the state's charming slogan. Indeed, being home to rich history, vibrant and diverse cultures, and astonishing natural wonders, the Commonwealth is brimming with a romantic quality that is hard to ignore.
Want to set hearts aflutter in Richmond, VA? Bring your significant other to an unforgettable date at these top-notch restaurants in the state capital:
The Roosevelt

623 North 25th Street

Located in a former apothecary in Church Hill, the oldest neighborhood in Richmond, The Roosevelt matches turn-of-the-last-century ambience with modern takes on classic southern food, an all-Virginia wine list, and an appealing selection of cocktails and regional craft beers.

Come here to try favorites like the spicy fried pighead, roasted rockfish, and peanut butter pie.

Maple & Pine

Quirk Hotel, 201 West Broad Street

Enjoy the venue's casual elegance while sampling exquisite dishes from executive chef David Dunlap. A six-course Chef's Tasting Menu is available every Wednesday to Saturday, with an option to pair the selection with a fine wine. The dishes change every season to match the freshest local ingredients.

Maple & Pine is located at the lobby of the Quirk Hotel on Broad Street.

Heritage

1627 West Main Street

Care for some classic Southern Comfort? Come to the Heritage for excellent servings of seasonal and contemporary American food amidst a soothing and stylish dining space. Its menu impresses with a wide selection of entrées – dinner options can even be sorted out as small, medium, or large meals – plus a variety of craft cocktails.

Must-try dishes in this homey, family-run resto include the hanger steak served with potato gratin and the Hudson Valley Duck matched with vegetable fried rice and Korean chili paste.

Max's on Broad

305 Brook Road

For a taste of European fare, try Max's on Broad, a two-floor Belgian eatery that offers delightful views overlooking Broad Street. The place wows with a classic Belgian and French menu, with fitting interior design highlighted by octagon floor tiles and iron, wood, and brass décor.

Come here for the beef carpaccio, grilled ahi tuna, and short rib ravioli – not to mention the impressive selection of more than 100 wines, available by glass, bottle, or even half-bottle.

Secco Wine Bar

325 North Robinson Street

Located in The Fan, one of Richmond's most desirable neighborhoods, Secco boasts an exceptional wine and beer selection alongside a mouthwatering European-style menu. The staff is well-versed in the wine bar's specialty selections, so all you need to do is show up and enjoy their recommended spirits.

The menu crafted by executive chef Julie Heins features seasonal local ingredients, cheeses straight from the farmstead, and traditional charcuterie.
Find more must-try local dining favorites in our Richmond restaurant feature!
If you're ready to fall in love in and with Richmond, VA, Shaheen, Ruth, Martin & Fonville Real Estate (SRMFRE) is the team you want by your side. Find great homes with the help of the team by calling 804.288.2100.