Travis Powell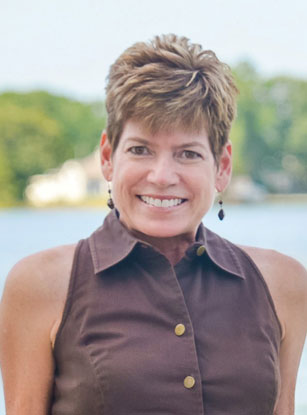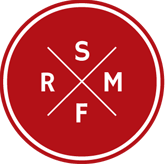 Having re-located back to Virginia after several years in California, Travis understands the opportunities and challenges facing home buyers and sellers relocating to a new area, state or moving just across town. It is Travis' commitment to customer service and recognizing the wants and needs of her clients that makes for a smooth transition. Travis' goal to provide her clients with the knowledge and information necessary to make the best purchasing or selling decisions. Being a Tidewater native, and residing in both Richmond as well as the Northern Neck, allows Travis the ability to offer clients, multiple listing services in each of these areas. Whether you looking for a waterfront home or selling a traditional Richmond Colonial, Travis has the market focus and experience to give you current and accurate advice to assist in your decision making process. Prior to becoming a real estate professional, her career was in film and commercial advertising where management skills, problem solving, contract negotiation and thorough communication were integral characteristics of the job. Travis believes that these experiences only add to the knowledge necessary for real estate sales. Travis and her husband Bill, a general contractor, enjoy restoring historic homes and built their river home in Weems. Whether it's buying or selling a home, Travis looks forward to the opportunity of assisting you in obtaining your real estate goals.
2014-2022 Northern Neck Association of Realtors - Platinum Award Winner
2009 Virginia Real Estate Broker's License. President's Club
2006 Rising Star Award
2005 Member of National Association of Realtors
Member of Virginia Association of Realtors
Member of Chesapeake Bay Association of Realtors
Member of Northern Neck Association of Realtors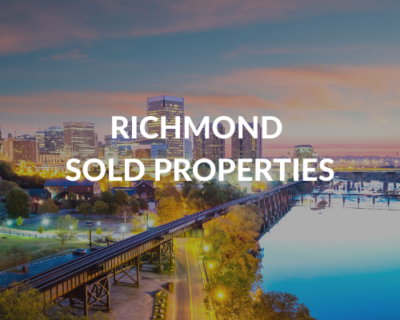 What Our Clients Say About
Travis Powell
Invaluable Knowledge & Assistance
We worked with Travis and Sam for over a year while we looked for our home.
Their encyclopedic, exhaustive knowledge of the local real estate market, both current and historic, were invaluable to us as we got to know the different neighborhoods and waterways in the area. Their organizational skills are top-notch; they worked tirelessly to put together extremely efficient days of showings (critical as we were coming from out of the area and had limited time available each trip) of properties that met our fairly specific criteria. They were willing to utilize their extensive network of local contractors and specialists to help us understand renovation implications for properties we were considering And their knowledge of the market and pricing, especially during this volatile period, was indispensable. Finally, it was a pleasure to work with them! We would highly recommend Travis and Sam and their team to anyone considering real estate in the area.
- Jim & Carrie
Kudos to Travis Powell
& her professional staff! She sold my home on the Western Branch of the Corrotoman River in only 3 days in Nov. 2020! Travis' unique style with the Buyers did not stop there. As a recent widow, I was under a lot of stress to prepare for the sale of the 9,578 sq. ft. house & garage. Travis impressed me with her genuine interest in keeping me on track with a very short time period to accomplish a large TO DO list. She and her husband gave me excellent references for professional, dependable workers to handle needed repairs, and her husband also provided some of that work. Travis and staff produced the most beautiful, impressive sales brochure that brought me several compliments from family and friends from New York State, Pennsylvania and North Carolina. Travis continued to call me often to offer any additional help. If you want to sell your home & property, Travis will not coddle you, but she WILL be with you every step of the way toward a successful result.
- Bonnie
Marketing and Advertising
It was a real pleasure to work with Travis. She did more for us than any other Real Estate person with which we had worked with. Her marketing of the house was very extensive, both by her excellent reputation and by listing our house in many magazines and newspapers. She went above and beyond in all that related to the sale of our house. She was professional and dedicated to the sale. I would use her again and recommend her to anyone selling their house.
- Ed
Entirely Professional
Travis Powell and her 'team' were entirely professional as well as highly communicative. Guidance was so important during the whole process: marketing assessments pre listing, going 'live' with exquisite photography, contract negotiations, interfacing with the buyer's agent, and the countless details regarding the sale of our home. We knew from the first time we met, she was the perfect agent to represent us in this process. Our working relationship was always productive and positive.
- Helene and Peter
On My Side
I have never had to sell a house by myself before, and found it overwhelming to say the least. Then I met Travis. Right from the beginning I knew she was on my side, working for me, and she never let me down. From start right through to closing, she was wonderful, and I would recommend her highly.
- Joan
Best of the Best
Travis Powell, is, without question, the most successful and effective Realtor in Virginia's 'River Country.' Whereas the vast majority of real estate agents in the area conduct a very low-energy, lackadaisical and substandard job of preparing, marketing, presenting, analyzing and effectively selling properties, Travis stands head and shoulders far above them all. She is extremely knowledgeable, experienced, has a consistent can-do attitude and approach and simply works harder than anyone. These attributes are the reason that she is the best of the best at selling houses in the Middle Peninsula and the Northern Neck.
- Rick
Extremely Professional
Travis, insured that a beautiful website, video, brochure and ads were created for my property and promoted them across a variety of media. I'm convinced you won't find anyone who'll bring more professionalism to the marketing, sale and closing of your property than Travis. She generated excitement and multiple offers even when that wasn't the norm in the area. My property sold in weeks for a very fair price. While Travis is extremely professional, she's also very personable and will treat you like a dear friend. If I could give her more than five stars in every area, I would.
- Riveredge53
Five Star Service
Travis is very professional and always on time. The portfolio she does on your property is beyond exceptional ..... She is very honest and real with you when you are deciding on the sale price of your property and her knowledge of the housing market is great. She always kept me updated on all the showings of my property and was with me on every little detail of the final sale. It was a pleasure working with Travis. She is definitely a FIVE STAR!!
- Lois H.
Great Marketing
Travis developed a wonderful brochure and personal website for our home. I found her website superior to other agents in our region. She also did an excellent job marketing our home in numerous publications. She is so knowledgeable about the area and also upfront and honest in her approach. If we ever decided to list our home again -- it would definitely be with Travis. They just don't get much better.
- Atbouy2
Outstanding Realtor
Travis Powell is one of the most outstanding realtors we have ever worked with. She goes above and beyond the call of duty for a client; her marketing skills are outstanding. The beautiful colored brochure she supplies the buyer with was so beautiful. We recommend her highly for anyone wishing to buy or sell their home.
- Fran and Dick
Looking to buy or sell with me? Submit your information to request an email, text, or call
Why Work with Us
Our Numbers
Total Closed Transaction
Volume In 2022*

Total Closed Transaction
Units In 2022*

Ranking Out Of 576 Firms
By Total Closed Dollar
Volume**

Average Sale Price
per Transaction in 2022*
*Data from CVRMLS, WAAR & REIN 2022
**Data from CVRMLS Twelve Months ending December 31, 2022