Moth Realty Group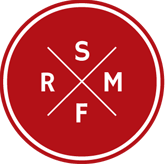 Meet
The Moth Realty Group
GAYE AND STEPHEN MOTH
Gaye believes that professional conduct and excellent customer service will always bring great real estate results. She works diligently to achieve the goals of her clients. She loves her work and is a great negotiator. Gaye was born in England and served an apprenticeship with Jaguar Cars. Her career developed into project management and technical sales roles. She has worked with many of the European Car manufacturers. She has a degree in Mechanical and Production Engineering. Gaye's husband brought her to Virginia fourteen years ago. She has quickly acclimatized to the mild winters and long summers.
Born in England, Stephen moved to Virginia 28 years ago with his wife Gaye Moth. He has a degree in mechanical and aeronautical engineering and has had a successful career in engineering, engineering management, and finally product management. Stephen has always prided himself on putting his customers first which he has continued to do with his move into real estate. Stephen is proud to join his wife Gaye in real estate to create the Moth Realty Group with the same high customer service and market knowledge. He believes that professional conduct and excellent customer service will always bring great real estate results. For fun, Stephen likes to ride his dirt bike with his sons and helps to teach new riders in Charles City county.
Stephen and Gaye work diligently to achieve the goals of their clients, and are proud to be associated with Shaheen, Ruth, Martin & Fonville Real Estate, a local company focused on staying relevant and ahead of the power curve when it comes to technology, marketing, and training in the Residential Real Estate Arena.
They are firmly established in Williamsburg where they have brought up their two sons and recently built their dream home in Kingsmill.
Scroll Down to See What Clients are Saying About Working with Gaye and Stephen or Read Reviews on Zillow.

What Our Clients Say About
Moth Realty Group
Gaye was such an asset to our family! From start to finish, she advised and guided us through the process effortlessly (for us!) and efficiently for the best possible outcome. She and Stephen make a great professional team and were obviously exceptionally knowledgeable and savvy in all areas of the real estate business. Equally important, their people skills are spot on! An absolute pleasure to work with, inspiring confidence every step of the way.
- Happy Clients for Moth Realty
Gaye and Stephen were so helpful and informative, we really enjoyed working with them. They know the area very well and helped us find our dream home. They were there every step of the way.
- Happy Client for Gaye and Stephen Moth
Gaye and Stephen went far above and beyond what realtors normally do. Gaye knows Kingsmill well, which I think gives her an edge. She is very kind, patient and puts you completely at ease. The staging of my house looked like a magazine spread and the video was outstanding. I am not as young as I once was and lifting and toting larger objects is very tough for me. Gaye was able to help me get rid of oversized pots and a concrete birdbath to appease our HOA. She was very responsive and answered all of my questions, some of which I realized were more like advice, All of Gaye's efforts resulted in a very quick sale of my home. The process of selling my home was painless. I could not think of a better person to have on your side.
- Happy Client for Gaye and Stephen Moth
I saw an interview with them in a local publication. I liked that Stephen and Gaye offer staging and they actually help you!
- Julie
Gaye & Stephen are great! "Eye on the ball" for my needs and what was available (daily) on the market. Communicated continually. ALWAYS available.
- Steven
Gaye was recommended by word of mouth from a friend who also sold her a house recently and told me that in all her years of buying and selling houses, Gaye Moth was the best realtor she's ever had...and I could not agree more! Getting my well-loved and well-lived-in house ready to show as a single working mom with 3 extremely busy teenage boys, 2 big dogs, and a cat...in the midst of moving and then actually getting the house sold ASAP was a monumental task! The whole whirlwind process involving a great amount of physical and emotional labor and ended in a period of 2 months and I can't imagine how I would have survived without Gaye and her husband Stephen guiding me each step of the way. They are sharp, experienced, efficient, hones and highly resourceful. They were especially helpful in identifying which updates would be strategic and profitable and which ones were unnecessary. They went above and beyond to coordinate contractors, assist with runs to thrift and the dump, stage the house, help me with my move, stop by to turn on lights, or even drag my recycling bin back up from the road! But most importantly they talked through every option and decision with me to make sure I felt heard and respected. They are industry experts and could have easily made strong suggestions at every turn. Instead they were patient and ran everything by me to make sure I understood my options, that I was comfortable with all of my decisions, and in the end I could not be happier with how this very important transaction and major life transition ended both financially and emotionally.
- Dawn O.
Gaye was very proactive in helping us find the right home. We very much appreciated her flexibility and patience during our search.
- Cody and Daniel
When we decided to purchase a home in Virginia after retiring, we had no idea how fortunate we would be having Gaye ans Stephen Moth as our broker/realtors! Buying a home virtually is a daunting task, but Gaye and Stephen made it easy as being there in person. Their combined strengths, including a wonderful sense of empathy, understanding, ability to listen and communicate, professionalism, and delightful sense of humor made this a pleasant long-distance buying experience. They easily engendered trust and confidence in their knowledge and vast experience of Virginia. They always responded to our questions in a timely manner and were extremely patient and reassuring in our anxious moments! Stephen and Gaye make a fantastic team who get the job done with a strength of character and skills rarely seen today!
- Happy Clients
I encountered many obstacles and difficulties from builder and office stuff. Gaye and Stephen Moth were vigilant in their efforts to represent me in the strongest ways and to stand by me. They were at my disposal 24-7 and truly a delight to work with through it all!
- Susan for Moth Realty Group
Gaye and Stephen worked tirelessly to get our house in top condition for sale, going above and beyond our expectations. We always felt that this sale was in good hands. Gaye and Stephen communicated consistently and clearly, and we always knew just where we were in the process. Ultimately, we had an offer, over asking price, less than a week on the market. From our initial contact with the Moths, right through closing, this was the easiest home sale we've ever had. Thanks so much, Gaye and Stephen!!
- Moth Team Review – 109 Lillie Street
Looking to buy or sell with me? Submit your information to request an email, text, or call
Why Work with Us
Our Numbers
Total Closed Transaction
Volume In 2022*

Total Closed Transaction
Units In 2022*

Ranking Out Of 576 Firms
By Total Closed Dollar
Volume**

Average Sale Price
per Transaction in 2022*
*Data from CVRMLS, WAAR & REIN 2022
**Data from CVRMLS Twelve Months ending December 31, 2022