The Cox Real Estate Group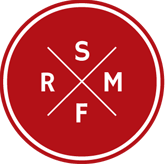 Meet
The Cox Real Estate Group
Brittney Cox
As a child, she was doted from car seat to open house, waiting for her parents to grab the latest home design ideas and go. As fate would have it, that wide-eyed little girl with the infamous 1990's bowl cut is now the individual who walks into a house and can memorize the layout and features without a conscious thought. In 2011, Brittney graduated with a degree in history from Randolph-Macon College. What type of job does one undertake when their affection is for the past and its subsequent influence on the present? Unbeknownst to most, real estate was the perfect career, as the fate of a house or neighborhood lies directly within the confounds of the home. If walls could talk, they would speak of the times past, the lives influenced, the love felt, and the progression towards the present and future.
J. J. Cox
First as a Hanover Deputy, then a Virginia State Trooper, J.J. has spent countless hours driving the roads of this beautiful state, mapping his future success as a real estate agent. J.J. began real estate in 2006, just as the housing market burst into flames and denigrated into ash, leaving behind an economic downturn and a severe distrust in the real estate market. True to his tenacious nature, J.J. became a leading salesperson and the only ERA luxury homes agent in the Richmond and Williamsburg area, all while working part-time. In 2012, J.J. decided to hang up his hat, put away the blue lights, retire from his "job" and begin his "career" full-time. If you asked J.J. what he loves most about real estate, he would tell you it's the smiles, laughter, and joy he prompts from people when he succeeds in making their real estate dreams a reality.

What Our Clients Say About
The Cox Real Estate Group
Absolutely the best agent that we could have ever asked for. He guided us through a difficult situation with ease and helped us to buy the house we wanted. A pleasure to work with. We will always use JJ for any future real estate needs. JJ truly cares about his clients and stays true to his word all the way till the end! The real estate world is lucky to have such a reputable, honest agent working hard to see his clients happy! Thank you JJ!
- Kim
JJ Cox - awesome realtor
JJ Cox was very understanding of our wants and needs throughout the whole process of purchasing the house of our choice. We wanted to buy the house we had been renting already since January of 2019. JJ Cox is a very personable and skillful negotiator and knows people with whom to negotiate to get things done. We especially appreciated that he called two trusted home inspectors, who could inspect the house before our making an offer to the seller. It ended up helping greatly in the entire process. We were impressed with JJ's way of getting things moving with regard to all the V.A. loan requirements. We were also impressed with JJ's understanding of the order in which things must be done in expediting the closing process, as well as his knowledge of contractors who could get things done quickly and well. The problem that could have caused closing to be postponed for months was the need for a new septic system. He quickly located an excellent contractor, who despite inclement weather built the septic system very quickly. Due to the diligent and hard work of JJ Cox, as well as Mike Layton, Senior Loan Officer of Village Bank Mortgage, we were able to lock in a great low interest rate, and due to the awesome and timely work of the contractors, we successfully made the closing deadline. We would also like to recognize Brittney, who, although we did not meet her in person, was busy in the background working on our house purchase. Thank you, Brittney! One more individual we would like to recognize is Savannah K. Sargent, the knowledgeable, personable and yet professional attorney, who oversaw the closing of our house purchase. Thank you!
- Tanya & Demetri Stagakis
Trusted Partner
Brittney felt like a trusted partner throughout the process, always and clearly working hard to find us the right home for the right price.
- Dillon L.
Highly Recommend
I would highly recommend JJ Cox to anyone asking for a recommendation.
- Cynthia W.
Incredibly Knowledgeable
Brittney is incredibly knowledgeable and a trusted advisor when it comes to real estate.
- G. Busch
Brittney was exceptional!
Very knowledgeable on the market and very supportive and transparent during the buying the buying/closing process.
- J. Gwaltney
Professional Service
Professional from beginning to end of sales. J.J. kept in touch throughout the process.
- The Tremblays
Very Professional
Brittney was very professional, prompt, and on time!
- K. Sandy
First Time Home Buyer
Brittney helped me purchase my first home in Richmond. While I had researched home buying and felt prepared, Brittney's expertise was still an asset to me in the process. Brittney's knowledge of the Richmond area was also a great asset, I was moving into Richmond from out of town, and was only vaguely familiar with Richmond. Brittney was also able to accommodate my schedule, and was punctual to all meetings.
- William Winkler
She is a Fighter!
In 2013, we were 18 months into trying to sell our Hanover home, obviously without success. We engaged the services of Brittney Cox and her father and we had a contract within a week! I've known Brittney since she was in high school and she has consistently demonstrated the drive to succeed, an attribute that she has brought to her real estate career. She is a fighter, just the thing one needs when buying or selling a home. –
- Pete Wrampelmeier
Looking to buy or sell with me? Submit your information to request an email, text, or call
Why Work with Us
Our Numbers
Total Closed Transaction
Volume In 2021*

Total Closed Transaction
Units In 2021*

Ranking Out Of 619 Firms
By Total Closed Dollar
Volume**

Average Sale Price
per Transaction in 2021*
*Data from CVRMLS, WAAR & REIN 2021
**Data from CVRMLS Twelve Months ending January 2022