Terri Abernethy
Click Here to Learn About Living in Rocketts Landing
With over 20 years in the real estate industry, Terri Abernethy is passionate about helping clients reach their real estate goals. A native of Charlotte NC, Terri relocated to Asheville NC in 1988 and then began working in Richmond in 2014, so she understands the challenges involved in moving, and is focused on making the buying or selling experience a positive one for clients. Terri loves the urban lifestyle Richmond offers, and she feels fortunate to work with clients throughout the Central Virginia area in all stages of life: first-time buyers, investors, renovators, dream-home seekers, or those needing to "right-size" their home. Of special focus for Terri is assisting seniors and their families through the decisions of downsizing. Her own experience in helping her parents downsize has given Terri a unique perspective in understanding the concerns, questions and needs of seniors and their families. Terri is committed to being an advocate for seniors and their families while they navigate through the process.
After graduating from UNC Charlotte, majoring in Criminal Justice and Anthropology, Terri became involved in various ventures, including renovating historic homes and a historic building, owning and operating an amazing jazz club, and training and showing German Shepherds throughout the United States. An outdoor enthusiast, Terri can often be found with her pup Sterling, enjoying Richmond's own Capitol Trail just outside her door in Rockett's Landing.
When you are ready to make a move, put Terri's expertise, undivided attention, and top-notch customer service to work for you!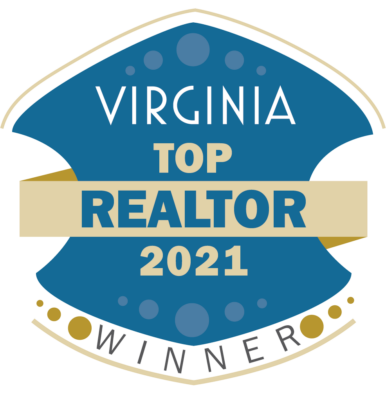 What Our Clients Say About
Terri Abernethy
I cannot begin to say what a wonderful experience it was to work with Terri and her team. She was referred by a friend of a friend and we did not meet in person until I arrived in Richmond. Throughout the process she was patient, encouraging, pushed when I needed pushing and was always advocating for me. Although I did not find a home in Richmond, I gained a new friend in the process. If anyone is looking for a home in the Richmond area, I highly recommend Terri.
- Holly McGlothlin
Good Knowledge
Terri has good people skills and good knowledge of the area.
- Jorge
Highly Recommend
Terri was a great worker, and very enthusiastically marketed our home. She helped me stage the house and gave me great pointers on how to best present the house to potential buyers. Terri held an open house the enticed the very first visitor to purchase our home. It took a month but Terri was persistent and never gave up. The marketing material including sales brochures, social media features, and mailers were professionally produced. Terri was ready and available throughout the entire sales process to answer questions and help me in every way. Extremely available and responsive! I highly recommend Terri to everyone I know who may be selling their home. She does a phenomenal job!
- Kendall C.
Terri Gets the Job Done!
There is no agent more dedicated, thorough, professional, empathetic, kind AND a bulldog going beyond for her clients' needs than Terri Abernethy. She gets it done!
- The Vernons
We're So Happy We Chose Terri!
Terri made our home buying process easy! We know there was a lot she did behind the scenes and we are so appreciative of all the hard work she put in. We learned a lot during the whole process and it was thanks to Terri's guiding hands. We are so happy that we chose her as our realtor.
- A. Joyner
Looking to buy or sell with me? Submit your information to request an email, text, or call
Why Work with Us
Our Numbers
Total Closed Transaction
Volume In 2021*

Total Closed Transaction
Units In 2021*

Ranking Out Of 619 Firms
By Total Closed Dollar
Volume**

Average Sale Price
per Transaction in 2021*
*Data from CVRMLS, WAAR & REIN 2021
**Data from CVRMLS Twelve Months ending January 2022