Stephen Moth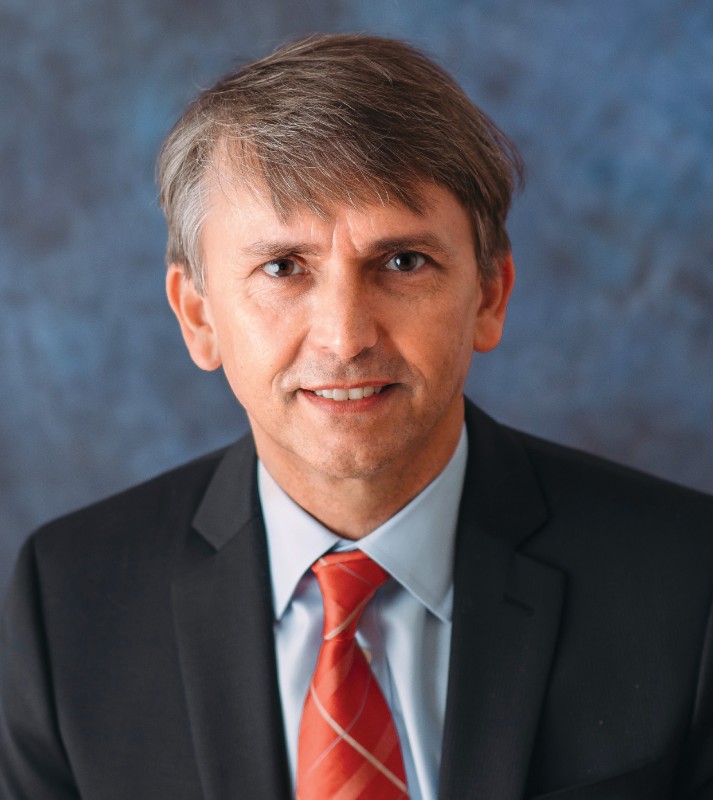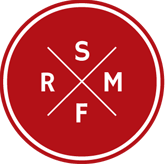 Born in England, Stephen moved to Virginia 28 years ago with his wife Gaye Moth. He has a degree in mechanical and aeronautical engineering and had a successful career in engineering, engineering management, and finally product management. Stephen has always prided himself on putting his customers first which he has continued to do with his move into real estate.
Stephen is proud to join his wife Gaye in real estate to create the Moth Realty Group with the same high goals in customer service and market knowledge. He believes that professional conduct and excellent customer service will always bring great real estate results. He works diligently to achieve the goals of his clients, and is proud to be associated with Shaheen, Ruth, Martin & Fonville Real Estate, a local company focused on staying relevant and ahead of the power curve when it comes to technology, marketing, and training in the Residential Real Estate Arena.
Stephen and Gaye are firmly established in Williamsburg where they have brought up their two sons and recently built their dream home in Kingsmill. For fun, Stephen likes to ride his dirt bike with his sons and helps to teach new riders in Charles City county.
Scroll Down to See What Clients are Saying About Working with Gaye and Stephen or Read Reviews on Zillow.

What Our Clients Say About
Stephen Moth
Gaye & her husband Stephen were an absolute pleasure to work with during the sale of our home. Gaye and Stephen's support went well beyond our expectations. From our first meeting .....to the closing of the sale every detail was seamlessly coordinated. Thank you..... Gaye & Stephen for everything you did and we will certainly never forget how pleasant you made our experience we will recommend you both to all of our friends and family.
- Happy Client
Exceeded Expectations
Listing our home with Gaye and Stephen was the best decision we've ever made. To say they went the extra mile or above and beyond expectations doesn't begin to scratch the surface. Real estate transactions are not known for being simple, and this particular one had some built-in complications that they calmly and confidently guided us through to a successful and very happy ending. They were there every step of the way, responding to our questions, advising us when decisions had to be made, and proactively handling all of the details of the transaction. They creatively and diligently marketed our property and were incredibly responsive not only to us, but to the buyers' agents and other potentially interested parties. Many of the accolades listed above are the hallmarks of excellent real estate agents, and you're truly lucky if you find yourself working with someone who covers most of those bases. But Gaye and Stephen are in a class of their own. When deadlines drew near and there was work to be done, they were on-site, doing everything they could to lighten the load, not sitting in a comfy office somewhere. We owe them a huge debt of gratitude for all that they did to sell our home. We have worked with other agents in the past and can honestly say that these two are the best of the best.
- Jennifer S
Class Act
Gaye and Stephen are a very experienced class act. It doesn't get any better then them.
- Minh and Robert L.
Consummate Professionals
Gaye and Stephen Moth are consummate professionals that bring experience, expertise and enthusiasm to the buying and selling experience. My wife and I have used Gaye & Stephen on (7) separate real estate transactions and continue to be impressed with their level of service, detail orientation and integrity throughout each. Beyond their professionalism, we enjoy Gaye & Stephen as people and believe they bring a level of calm & personality to the process that sets even the most type-A person, like myself, at ease. My day job puts me around a lot of other real estate agents and can confidently say that Gaye & Stephen are a step above the rest. My final point of praise is that when dealing with such an important life decision as buying/selling, the trust level with the agent (s) your working with is paramount and have seen Gaye & Stephen each and every time do what is right, fair, ethical and best for our interests. Can't wait to work with them again!
- Simon O
Outstanding Team
Gaye & Stephen Moth are the most outstanding real estate team we have ever encountered. From the recommendations we received from 2 neighbors, to our initial meeting, & for the entire sales process, their calm & professional manner & expertise cannot be matched. We appreciated the value they placed on our home & worked to decrease our stress in the process of an out of state move. Even after the sale was complete, Stephen returned to our house to take furniture to a donation site when the Salvation Army stood us up. Lovely people. Professional; ethical; blessed to have them in our lives for this process.
- Celeste C
A Class of Their Own
If you're looking for a realtor, and need to buy or sell a home, Moth Realty Group is in a class of their own. You literally get two for the price of one. Gaye and Stephen are absolutely wonderful to work with. They are the perfect combination of knowledge, experience, wit, trust, professionalism, humor and honesty. We've had the opportunity to spend quite a bit of time getting to know Gaye and Stephen, as they have helped us sell 2 townhomes (very quickly and over asking price- might I add), as well as, took time to find us a new home that would work best for us. I've been a bit indecisive and back and forth on the search for our new home, but have never been made to feel that way; I've only been given understanding and support from Gaye. This was my first time selling a home, as it was my first- Gaye and Stephen handled everything and were always available for communication and questions, and made me feel truly comfortable throughout the entire process. You will never have any idea how busy they really are, because they make you feel like you are their only client. They are extremely driven and motivated and are genuinely good people. I would trust them to negotiate anything on my behalf. Go with Moth Realty Group; you'll thank me for it later!
- Meg
Great Advice
Yes indeed I would.... and have recommended Gaye and Stephen Moth. They both handled the sale of our former house, and the purchase of our new house. When we began looking at houses, Gaye listened and learned exactly what we were looking for. Gaye did not waste our time with houses that did not fit our requirements and seemed to be constantly monitoring the listings. She found our house hours after it was listed enabling us to make a good offer, and successfully purchase the home we love. Then to top it off, moments after were arrived with a Uhaul full of our furniture, Stephen showed up to help us unload. As we reflect on our experience, we very much appreciate Gaye and Stephen's knowledge, sage advice and availability throughout this process. We met Gaye and Stephen at an "Open House" where they became our realtor when they asked, if we ever move again they will be our realtors because they have earned it.
- W. Hatcher
Seamless Process
Our experience with Gaye and Stephen could not have been better. After my grandfather's passing, it was time for my grandmother to sell her home in Virginia of over 30 years and move back to New York to be closer to family. My brother and I expected this to be a very difficult process as I live in California and he lives in New York. Neither of us had ever sold a house and we had many questions. Gaye and Stephen had answers to all of them. To add to the complexity, my grandmother's spot in the retirement facility opened much sooner than we expected. Gaye and Stephen were able to list the house quickly and attracted immediate attention. The house sold quickly and the price exceeded our expectations. What really stood out was their willingness to help with every aspect of selling and moving. They arranged repairs and inspections, provided mover recommendations, and even helped facilitate an estate sale. They were very easy to reach via phone, email, and text and more than willing to have multiple conference call with the three of us. The entire process felt seamless and easy.
- AJ Belair
Awesome Experience
It was an awesome experience working with Gaye and Stephen on the sale of my home. They were informative and kept my best interest as the seller as first priority. They came and met with me the same day as my initial inquiry. Their customer service and dedication were impressive. I am glad I chose to work with these too and would choose to work them in the future if I ever decide to purchase or sell another home.
- M. Fenton
Kind and Honest
I have worked with Moth Reality Team on (3) separate deals over the past (3) years and loved working with them each time. Both Gaye and Stephen are kind, conscientious, attentive, smart, diligent, honest and have the utmost integrity in everything they do. On the most recent purchase, my fiance was relatively new to the entire process of buying a home (my second) and she repeatedly told me how comfortable and easy they made each step feel. Gaye and Stephen are dedicated to making us, the client, feel comfortable, informed and went the extra mile to make sure I understood everything that was being presented before making decisions. I have learned a lot through working with them and would recommend them to family & friends 110%.
- Simon O
Looking to buy or sell with me? Submit your information to request an email, text, or call
Why Work with Us
Our Numbers
Total Closed Transaction
Volume In 2021*

Total Closed Transaction
Units In 2021*

Ranking Out Of 619 Firms
By Total Closed Dollar
Volume**

Average Sale Price
per Transaction in 2021*
*Data from CVRMLS, WAAR & REIN 2021
**Data from CVRMLS Twelve Months ending January 2022