Scott Ruth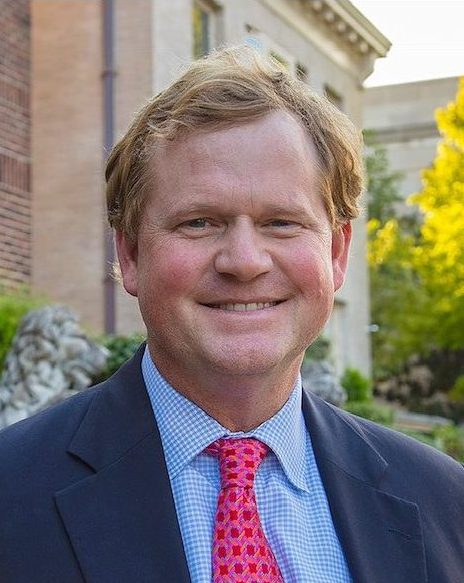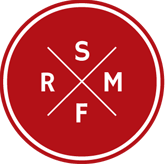 Scott Ruth enjoys the excitement of the real estate industry and troubleshooting all the complex components of the business. Whether it's reducing liability, solving complex problems, or navigating intricate processes and transactions, Scott works side by side with agents and clients to achieve the best possible outcomes. Licensed in 2002 and a managing broker since 2005, over the course of his career, Scott has had the opportunity to be a part of Greater Richmond's transformation. He's seen the resurgence of historic places and new growth in rural areas.
Since 2007, Scott has been named a top-producing selling broker with the CVRMLS, elected President of the Richmond Association of Realtors in 2012 and was awarded Realtor of the Year in 2015. As an owner of SRMF, Scott works hard to get back to the basics of real estate services and training on the latest tools available. His passion lies in hiring and training agents to the highest standards of professionalism and exceeding client expectations in the sale process by staying ahead of the power curve when it comes to technology, marketing, and networking.
Scott grew up in Richmond and graduated from The Collegiate School before receiving a BS in Business Administration from College of Charleston. His personal interests and passions in life include his Family, Outdoors, Fishing, Hunting, Camping, UGA Football, Boating, Skiing, Surfing, Traveling, VA Beach & The River. Scott serves on several committees in the Richmond area that include Real Estate, The Country Club of Virginia, and Local School & Camp Alumni organizations. He lives with his wife of more than 22+ years, Jennifer, and their four children & their yellow lab, Sully.
Real Estate Experience
2021 – Style Weekly Reader's Choice Award Recipient for Top Real Estate Agent
2020 – The Collegiate School Alumni Board, Richmond, VA
Top Sales Leader with CVRMLS
2015 – REALTOR of The Year – Richmond Association of REALTORS
2008 -2013 – Board of Directors of RAR
2012 –President of The Richmond Association of REALTORS
Education
Education: The College of Charleston, South Carolina, 1995
High School: The Collegiate School, 1991
Real Estate Experience: Licensed in 2002
Personal: Married for over 21+ years to Jennifer with four children, Anne Mason (UGA), Scotty, Bayler & Parker & Yellow Lab Sully
Hobbies: Outdoors, Fishing, Hunting, Camping, Boating, Skiing, Surfing, VA Beach & The River
Interestes: Camp River's Bend, Camp Virginia Alumni, Live Music & UGA Football, St. Mary's Church, FOCUS
What Our Clients Say About
Scott Ruth
Scott and Scott were very professional. Information and decision making process was objectively approached and not forced. Availability and thoroughness to detail was excellent. Follow-up and finish of selling process was excellent.
- John and Dawn for Scott S and Scott R
Scott and Scott were very responsive to our requests and helped us navigate some non-standard issues (deed updates, working with VDOT about proposed road changes). I would highly recommend them!
- James and Jennifer for Scott & Scott
Scott was extremely thorough, patient, caring and listened well & always followed up.
- James for Scott Ruth
Very professional. I feel they got the best price for my home.
- Stacy for Scott Shaheen and Scott Ruth
Unmatched service
and attention to client's needs. Keep up the great work, team! Ya'll are awesome!
- Scott and Anna
Fantastic Experience
I don't know where to begin. So much to say about my fantastic experience with SRMF, specifically Scott Shaheen, Scott Ruth, and Brinkley. I sold a home through them and was so satisfied and impressed with the skills and compassion they showed me, I returned for the purchase of my current home. Couldn't get back to them fast enough. The knowledge of real estate combined with the plan of action (specific to me) along with a strong work ethic - they got the job done. Well done!! They care and it shows. I was fortunate to have the opportunity to work with Scott Ruth, Scott Shaheen, and Brinkley Taliferro. They catered to my every need (and I'm needy)! Does not get any better than this company. They raise the bar! Thank you. I will always return to SRMF for all my real estate needs!
- Leigh O.
Scott Ruth was amazing.
We are first time home buyers and he guided us every step of the way. He made a stressful time much more pleasant with his knowledge of the area and market.
- C. Richardson
Informed Every Step of the Way
Scott and his team kept us informed every step of the way! They worked hard to help us find the perfect new home and sell our current home.
- Kelli B.
Very Informative
Scott Shaheen and Scott Ruth led me through some difficult decisions and were very informative about repairs, and then, also, negotiations.
- The Ellisons
Looking to buy or sell with me? Submit your information to request an email, text, or call
Why Work with Us
Our Numbers
Total Closed Transaction
Volume In 2022*

Total Closed Transaction
Units In 2022*

Ranking Out Of 576 Firms
By Total Closed Dollar
Volume**

Average Sale Price
per Transaction in 2022*
*Data from CVRMLS, WAAR & REIN 2022
**Data from CVRMLS Twelve Months ending December 31, 2022