Sally Hawthorne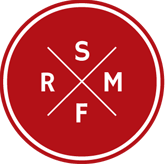 Sally Hawthorne has lived and worked in Richmond for over 30 years. Originally from Jacksonville, Florida, she came to Virginia to attend UVA and has been here ever since! After graduating with a degree in accounting, Sally worked as a CPA and HR professional for several large corporations in the Richmond area before becoming a Realtor. Sally loves helping her clients find the perfect home and pays particular attention to the details that make home buying and selling a smooth and enjoyable process!
What Our Clients Say About
Sally Hawthorne
Sally always goes above and beyond. She has a great personality and is fun wo work with, but more importantly is she is confident and good at what she does. I would recommend her to all of my RVA friends.
- Natalie for Sally Hawthorne
Excellent Service
Excellent Service - always returned our calls and good agents/people.
- James and Rebecca
Highly Recommend
Sally was an excellent relator to work with. Highly recommend her. She was super responsive to any text, call or email I sent her. She is very friendly, easy to talk to, and worked hard to find me a property that I liked.
- N Dogal
As first time purchasers living in another city at the time of purchase, I am sure that we were not easy clients, but Sally delivered everything we could have (and did) ask for. Sally shared her knowledge about the market, brokers, contractors and likely issues with homes in our target neighborhoods. She showed homes to our relatives in the area when we could not be there to look ourselves and handled a delicate negotiation process with finesse. What's more, Sally did all of the above with a personal and caring touch, even though we didn't have a blockbuster budget and weren't referred by a personal connection. If we move again, Sally will be our first call.
- Jonathan Berke
Highly Recommend
Sally handled the sale of our Condo in Richmond Va. She listed the property promptly on MLS, held multiple open houses and got a bid 10 days after we put it on the market. I thought this was impressive work. She was always available via phone or email and closed the deal in a timely manner. She was great to work with and was extremely dedicated to getting us to closing. In the words of my attorney "your agent is awesome, one of the best I've worked with." I would highly recommend Sally if you need a top-notch agent.
- Glenn F
Outstanding Realtor
Sally was an outstanding realtor for us. Her attention to detail, knowledge of the Richmond area, and savvy, strategic home-buying advice was paramount to our success. Importantly, Sally was more than a realtor and acted as an advocate on our behalf. There was no problem without a solution; as stressful as this process can be, it's nice to have someone with seemingly unlimited resources on your side. Add the relatable and personal touches, and Sally provided us with expert service through a personable and kind lens. Questions were promptly answered and requests were consistently met. Would recommend to anyone and everyone!
- M Richardson
Highly Recommend
Sally was an absolute delight to work with for our first-time home buying experience! I 100% recommend her for anyone feeling intimidated by the process (and to those not feeling intimidated because she's a great real estate agent). She was very quick to respond to any questions we had and her positive attitude helped make the experience much less stressful. Sally really knows her stuff and gave us a list of suggestions of things to think about while doing our initial house search, which was extremely helpful since the process was overwhelming. During one of our tours, we mentioned that there was another house in the same area that we'd also like to schedule a tour for. She was able to get us a tour for that other house right after we finished the current tour (which I don't believe is standard, but her effort was greatly appreciated!) I highly recommend her!
- Geda Magahis
Highly Recommend
Sally did a great job helping us find a new house and also selling my old house. She knows the area and the market and was available pretty much whenever we needed. I highly recommend Sally and her team.
- J Koch
Sally is hands down the best real estate agent that we've encountered. She patiently spent around 8 months working to ensure that we found the best house based on our unique needs and financial circumstances. She is always available and is a great communicator. It helps that she is in touch with the "pulse" of RVA and uses her network of colleagues and community connections to ensure that her clients have facts, resources, and knowledge required to make informed decisions to secure the most successful outcome. Sally is upbeat and a real advocate and cheerleader. There were a few instances during our journey that certainly required that level of support. In the end, we felt as if Sally was not our agent but a friend who took the time to use her professional services and strong communication and people skills to walk beside us during what turned out to be a long journey. Thank you Sally!
- Amy P
100% recommend
Sally was great to work with! I am a first time home-buyer, and she made the process extremely easy, informative, and fun. We started looking a couple of weeks before we made an offer, and Sally made sure we knew what we needed in our home to help us make the right decision. She was always available for questions and concerns and was a great liaison between us and the sellers! I would 100% recommend working with Sally to purchase your next home.
- Melanie Tsapatsaris
Looking to buy or sell with me? Submit your information to request an email, text, or call
Why Work with Us
Our Numbers
Total Closed Transaction
Volume In 2022*

Total Closed Transaction
Units In 2022*

Ranking Out Of 576 Firms
By Total Closed Dollar
Volume**

Average Sale Price
per Transaction in 2022*
*Data from CVRMLS, WAAR & REIN 2022
**Data from CVRMLS Twelve Months ending December 31, 2022