Sally Hawthorne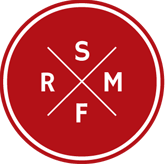 Sally Hawthorne has lived and worked in Richmond for over 30 years. Originally from Jacksonville, Florida, she came to Virginia to attend UVA and has been here ever since! After graduating with a degree in accounting, Sally worked as a CPA and HR professional for several large corporations in the Richmond area before becoming a Realtor. Sally loves helping her clients find the perfect home and pays particular attention to the details that make home buying and selling a smooth and enjoyable process!
What Our Clients Say About
Sally Hawthorne
Incredibly knowledgeable, committed, patient, thoughtful. The qualities Sally possesses & shows throughout the home-buying experience.
- William for Sally Hawthorne
Sally is an excellent and knowledgeable professional that is dedicated in assisting you locae the property that accommodates your family's needs, within your established price range. Sally was thoroughly prepared to brief us of any immediate and/or future risks or positives associated with purchasing.
- Maria and Alden for Sally Hawthorne
She was professional, smart, helpful and knew how to handle everything!
- Joan for Sally Hawthorne
Sally was great! Responsive, knowledgeable, funny! We will recommend her to others!
- Andrew and Kathleen for Sally Hawthorne
Sally always goes above and beyond. She has a great personality and is fun wo work with, but more importantly is she is confident and good at what she does. I would recommend her to all of my RVA friends.
- Natalie for Sally Hawthorne
Excellent Service
Excellent Service - always returned our calls and good agents/people.
- James and Rebecca
Highly Recommend
Sally was an excellent relator to work with. Highly recommend her. She was super responsive to any text, call or email I sent her. She is very friendly, easy to talk to, and worked hard to find me a property that I liked.
- N Dogal
As first time purchasers living in another city at the time of purchase, I am sure that we were not easy clients, but Sally delivered everything we could have (and did) ask for. Sally shared her knowledge about the market, brokers, contractors and likely issues with homes in our target neighborhoods. She showed homes to our relatives in the area when we could not be there to look ourselves and handled a delicate negotiation process with finesse. What's more, Sally did all of the above with a personal and caring touch, even though we didn't have a blockbuster budget and weren't referred by a personal connection. If we move again, Sally will be our first call.
- Jonathan Berke
Highly Recommend
Sally handled the sale of our Condo in Richmond Va. She listed the property promptly on MLS, held multiple open houses and got a bid 10 days after we put it on the market. I thought this was impressive work. She was always available via phone or email and closed the deal in a timely manner. She was great to work with and was extremely dedicated to getting us to closing. In the words of my attorney "your agent is awesome, one of the best I've worked with." I would highly recommend Sally if you need a top-notch agent.
- Glenn F
Outstanding Realtor
Sally was an outstanding realtor for us. Her attention to detail, knowledge of the Richmond area, and savvy, strategic home-buying advice was paramount to our success. Importantly, Sally was more than a realtor and acted as an advocate on our behalf. There was no problem without a solution; as stressful as this process can be, it's nice to have someone with seemingly unlimited resources on your side. Add the relatable and personal touches, and Sally provided us with expert service through a personable and kind lens. Questions were promptly answered and requests were consistently met. Would recommend to anyone and everyone!
- M Richardson
Looking to buy or sell with me? Submit your information to request an email, text, or call
Why Work with Us
Our Numbers
Total Closed Transaction
Volume In 2022*

Total Closed Transaction
Units In 2022*

Ranking Out Of 576 Firms
By Total Closed Dollar
Volume**

Average Sale Price
per Transaction in 2022*
*Data from CVRMLS, WAAR & REIN 2022
**Data from CVRMLS Twelve Months ending December 31, 2022