Ralsie O'Shea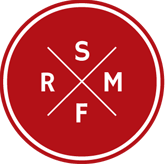 Meet
Ralsie Brooke O'Shea
Before joining Shaheen, Ruth, Martin & Fonville as a Realtor, Ralsie began her career at Compass Real Estate in Washington, DC. There she worked as a Team Coordinator for one of the firm's top-producing teams, with their sales exceeding 450 million. Working for Compass she gained valuable experience navigating one the most competitive real estate markets in the country. After working in the nation's capital, Ralsie's roots drew her back to her hometown. She joined Shaheen, Ruth, Martin & Fonville as a Marketing Manager before becoming a licensed agent.
The combination of her marketing and organizational skills gives Ralsie a strong ability to determine effective real estate strategies for both buyers and sellers alike. She is known for her thoroughness, dependability, and creativity when working with clients, as well as her colleagues.
Ralsie grew up in Richmond VA. She graduated from St. Catherine's School and later from the College of Charleston in South Carolina. As a multi-generation Richmonder, she has a unique perspective of Richmond's neighborhoods, culture, and rich history. She believes the thriving restaurant scene, countless forms of entertainment, and strong job market makes RVA and its surrounding areas one of the best places to live in the US.
Aside from Real Estate, Ralsie is a devoted advocate for the Michael J. Fox Foundation for Parkinson's Disease and Richmond's art and theater community. She enjoys musical theater, running, and cycling, anything written by Donna Tartt, and being with her Norfolk Terrier, Lizzie.

What Our Clients Say About
Ralsie O'Shea
Ralsie was knowledgeable and eager to help us in our home search. She offered expertise and was flexible. She helped us negotiate purchasing a home for the first time with confidence and constant communication. She helped us write the perfect offer and coordinated every step. So grateful!
- Brittany and Fleet for Ralsie
Wonderful Experience
Wonderful experience working with Ralsie in finding our first home! She was very knowledgeable of local market trends, always on top of correspondence, and she definitely fought hard on our behalf in getting us our dream home in our dream neighborhood. We were lucky to have such an awesome realtor!
- S. Powers
Went above and beyond!
Ralsie is so easy to work with! She had an answer to every question we had and was always willing to go above and beyond. We'll definitely buy another house with Ralsie again in the future!!
- Ward Wood
Highly Recommend
Ralsie was an incredible realtor and overall asset to our first time home buying experience. As a native Richmonder, she was very knowledgeable of the market and was able to identify options that fit our needs in many different Richmond neighborhoods. We would not have been able to buy a home in this crazy market had it not been for Ralsie's persistence and expertise! Ralsie made our home-buying experience enjoyable, fast, and fun!
- zuser2017
Knowledgeable and Honest
Ralsie was very knowledgeable and honest - not pushy at all! It felt very comfortable asking her questions. She helped us tremendously!
- Thomas and Madeline
As a first time home buyer, I felt in great hands working with Ralsie. We looked at a number of houses together but she ended up reaching out to homeowners directly about their off-market house. She didn't shy away from writing a thoughtful letter on my behalf to the homeowners and we ended going through with it. Throughout the entire process from coordinating viewings to negotiations to inspections and scheduling work being done on the house she was highly communicative and eager to make the process as smooth as possible for me. I would recommend Ralsie to anyone in the homebuying process who wants a genuine, trustworthy, communicative, and knowledgeable Realtor!
- Charlotte Sisk
Great Advocate
Ralsie was great during the whole process and was in constant communication with me all the time. She was a great advocate for me.
- Nicole B.
Highly Recommend
Ralsie was great during this entire process. She was always on top of communication and such a great advocate for me during this time. She always responded to me in a timely manner and kept me in the loop on everything. I really enjoyed working with her.
- lootsnicole
Looking to buy or sell with me? Submit your information to request an email, text, or call
Why Work with Us
Our Numbers
Total Closed Transaction
Volume In 2022*

Total Closed Transaction
Units In 2022*

Ranking Out Of 576 Firms
By Total Closed Dollar
Volume**

Average Sale Price
per Transaction in 2022*
*Data from CVRMLS, WAAR & REIN 2022
**Data from CVRMLS Twelve Months ending December 31, 2022