Misty Spong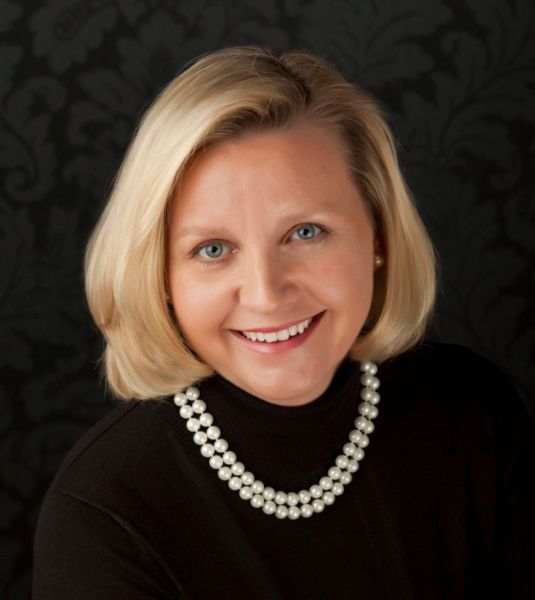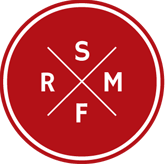 Misty was born in Charleston, South Carolina and has lived in the Williamsburg area since 1984 with her husband and three children. Her husband, Tom, worked for Colonial Williamsburg for 25 years and is now a Consultant with Eisenman and Associates in Richmond. She loves the Williamsburg area and will always consider this home. Misty is an Associate Broker with Shaheen, Ruth, Martin & Fonville Real Estate and loves to live and work in the Williamsburg community. Throughout her career, Misty has established herself as an award-winning, full-time realtor who specializes in marketing and selling real estate.
Raised in a military family, Misty knows how difficult relocating to a new area can be without the right agent to help you. By using today's technology and great marketing tools, she will find you your dream house or market your home for a successful sale. Misty is always striving for a higher standard of excellence, is honest, and has a professional reputation. Her comprehensive marketing strategy has earned Misty countless 5-star client reviews. Misty's personal marketing plan incorporates home staging, market updates, 3D tours and videos, property websites, professional photography, virtual staging, brochures, targeted social media and AdWerx Ads, print ads in local and national publications, and open houses. She advertises in publications such as Virginia Living Magazine, Coastal Virginia Magazine, Local Scoop, our Luxury magazine, CoVA Business magazine, Distinction Magazine, Wall Street Journal, local newspapers and more.
As a long-time Williamsburg resident, Misty has a deep connection to the College of William and Mary with her husband and two of her three children being graduates of the college and her Father-in-law serving as a former Dean of the Law School. She volunteers for local events and charities and is a member of the Williamsburg Garden Club and Garden Club of Virginia (2015 GCV Symposium Co-Chair and Chair of The Williamsburg Garden Club Historic Garden week tour in 2013). After her father passed away from his battle with Alzheimer's disease, she passionately supports the Cure for Alzheimer's.
Professional Memberships:
Williamsburg Area Association of Realtors
Virginia Association of Realtors
National Association of Realtors
Three multiple listing systems (WAAR, Richmond, and REIN).
Specialties and Designations:
SRES (Senior Real Estate Specialist)
Short Sale Certified
Luxury Homes Specialist
New Construction
Earth Craft Building (Green Building)
Community Service:
Triangle Arts and Culture League
Landfall at Jamestown and on a Colonial CASA Fundraising Committee
Past board member of the Williamsburg YMCA
Supports Impact 100 and other Local Charities
Greater Williamsburg, Virginia
Real Estate in the Williamsburg, Virginia area has been desired by many since the landing at Jamestown in 1607. Whether you are retiring or starting a new career, Williamsburg and its surrounding counties offer something for everyone. Linking the James River and the York River the Williamsburg area is full of activities for all ages. Home of our county's first and second capital, coupled with Jamestown Island, Historic Yorktown and The College of William and Mary, Williamsburg is a uniquely rich and historic setting in which to live. Allow Misty to assist you in finding your next home in Williamsburg and start making a history of your own.
What Our Clients Say About
Misty Spong
Misty was very responsive and helpful as we had a house built in Virginia when we lived in Missouri. This helped make a very stressful time a lot easier.
- Martin & Anna-Marie
My husband and I hired Misty to sell our home. Best decision we made in the process of selling...She was organized, responsive and very knowledgeable. From start to finish she took care of everything. We never had to ask what was going on or where things were in the process because she was always a step ahead in keeping us updated. We've both bought and sold several homes over the years and this was by far the best experience. I would highly recommend Misty if you are looking to buy or sell. Thank you Misty for making this such a great experience for us! I think we'll always remember how well you treated us and the great service you provided.
- Happy Client
Went above and beyond!
Misty did a wonderful job helping us find a home in Williamsburg. She is knowledgeable, responsive, and went above and beyond when representing us in our transaction.
- Linda P.
Highly Rcommend
Misty Spong was our Real Estate Agent for the purchase of our home in Williamsburg. Initially, we were not sure what we really wanted and over a week or so, we honed in on the area where we wanted to purchase. Misty was always very patient during our search. Once we made an offer, she kept track of everything and made sure the items in our contract were getting done. She spent endless hours working to get us the close when there were several delays in the process that were no fault of hers. Misty also made us feel very welcome in Williamsburg and we consider her and her husband good friends.
- Marilynn R
Highly Recommend
We loved Misty! She was just as dedicated to finding our perfect home as we were! She was always available to us and we felt like a priority to her.
- Kaleb and Katherine
Misty was Amazing!
Misty was absolutely amazing and I would refer her to anyone! She was exactly what we would hope for in a real estate agent.
- Monica and Aaron H.
Best Realtor Experience
Misty was a delight and her service was one of the best realtor experiences we've ever had. She made looking for a new home, which can be so stressful actually enjoyable, She went the extra mile on every aspect and we LOVE our new home and city.
- Barbara
Misti is the best!
Misty is absolutely the BEST! She helped us navigate a difficult move from 6 states away, worked tirelessly, with a huge smile on her face, to find us the perfect home! We cannot say enough great comments about her - dedicated, knowledgeable, trustworthy, energetic, and responsive! It was a pleasure working with Misty!
- Carly O.
Exceptional in All Ways!
Misty was exceptional in all ways - enthusiastic, prompt, and reliable.
- Kathy H.
Outstanding Service
Misty did an outstanding job and we are demanding clients. We will definitely recommend her to many others.
- Andrew and Ali T.
Looking to buy or sell with me? Submit your information to request an email, text, or call
Why Work with Us
Our Numbers
Total Closed Transaction
Volume In 2021*

Total Closed Transaction
Units In 2021*

Ranking Out Of 619 Firms
By Total Closed Dollar
Volume**

Average Sale Price
per Transaction in 2021*
*Data from CVRMLS, WAAR & REIN 2021
**Data from CVRMLS Twelve Months ending January 2022