Mike Hanky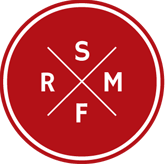 Mike Hanky is an Associate Real Estate Broker with over 20 years' experience in residential sales. Mike became a licensed Realtor prior to graduating from the University of South Carolina and has spent his professional life building a successful career in real estate. He attributes that success to honesty, integrity, clear communication, staying humble and an openness to always be learning.
As a Richmond native, Mike has witnessed the transformation of our city's urban neighborhoods and the exceptional growth of our surrounding counties. Over the years, Mike has represented a wide variety of clients and guided their sale or purchase through ever-changing market conditions.
Mike prides himself on offering matter of fact advice and straightforward solutions that are clear to his clients and generate the desired results. Mike's experience, calm demeanor and focus on a limited number of clients at any given time is what has earned him referral and repeat business year after year.
What Our Clients Say About
Mike Hanky
Mike Hanky is simply the best Realtor we have ever worked with. He knows the Richmond market like the back of his hand, and he goes above and beyond to provide wonderful customer service.
- William and Jessica
Mike is Great!
Mike is great to work with, very knowledgeable, and gave great advice which helped us get our home!
- Corey and Jennifer
Highly Recommend
Mike came highly recommended by our friends. He was great to work with, very knowledgeable and gave great advice which helped us get into our home!
- Corey and Jennifer
Invaluable Advice
Mike took the time to explain the process to me, answered all my questions, and really took the time to learn what I wanted in a home. His advice was invaluable.
- Happy Client
Knowledgeable about Richmond!
Mike was knowledgeable about the Richmond area and the specific neighborhoods that we were searching. He provided information about older homes that helped in our search process. He was responsive and would communicate on a consistent basis
- The Melfas
Highly Recommend
Mike Hanky did a phenomenal job selling our home and made the transition into our new home flawless. His professionalism and knowledge in the real estate market is impressive and we would highly recommend him!
- The Murrays
Calm, Professional Demeanor
Mike couldn't have been better. He is so knowledgable in every situation that we encountered during the sale of our former home and the purchase of our new home that we felt fully supported and confident in each decision that we made. When we were indecisive, he was patient, informative and flexible. He always answered our (millions of) questions very quickly and thoroughly. What sets Mike apart is his ability to help his clients think rationally during what can be a high-stress time and his calm, always-professional demeanor. If you need a realtor, do not hesitate to choose Mike. He is exceptional and will not disappoint!
- A. Casella
Trustworthy and Responsive
My wife and I cannot say enough good things about Mike. From the beginning of our home search to after closing, he guided us step-by-step through the whole home buying process. A few things really stand out about Mike, first, as a Richmond native, he helped us understand Richmond's housing market and its different neighborhoods. This allowed us to make informed decisions about the comparative prospective value of homes in different areas even though we had limited local knowledge. Second, Mike knew that homes in the neighborhoods we wanted to buy in flew off the market. So, in our first meeting, he explained the standard offer letter that we would use and the unique things we might expect to put in our offer. This proved invaluable because we ultimately had less than 24 hours to decide to place an offer on the house we bought. Because we knew how the offer process would work in advance, we felt entirely comfortable despite the pressing time constraints. Third, Mike's responsiveness and warm demeanor made us comfortable as we weighed where to buy, when to buy, and how much we could spend. We always felt like we could tell Mike our honest thoughts and concerns, even if it showed that our thoughts were all over the place at times. Plus, he responded to emails and calls very promptly, at night, and on weekends, especially the weekend we offered on our house. We cannot imagine going through this process without these open and honest lines of communication. Finally, and most importantly, we could trust Mike. We trusted his knowledge of the city, of what we should offer on a house, on who we should hire to install new floors, on what home will have the most lasting value, etc. Simply put, if you're buying a house in Richmond, Mike should be your agent.
- J. Maynor
Unmatched Expertise
My husband and I recently sold our home in a market that was just starting to recover and listed it with Mike Hanky. Mike quickly initiated the process of determining the value of our home and expeditiously worked to get it listed very quickly. His knowledge of the process from beginning to end takes the entire burden off the seller. His expertise cannot be matched and his professional, confident and gentle demeanor makes him a pleasure to work with. Within fifteen minutes of putting our home on his website, we had our first showing two hours later. Within less than thirty six hours, we had three competitive contracts and sold for more than the asking price and all because of the decisions Mike made in listing and marketing our home and the responsive way he deals with people. He definitely knows and understands the real estate market and we would highly recommend him if you are looking for the best!
- The Beckstoffers
Reliable and Helpful
We had the BEST experience selling our home with Mike Hanky. He was reliable, fast and extremely helpful. He walked us through each stage in the process and made sure we were well informed of all our options and provided us with direction. From marketing, signage to our open house he was there to answer our questions and responded to our calls and emails quickly. Ultimately, because of Mike and his advice we were able to get a FAST offer well above asking price with a smooth close. Selling a home can be stressful but because of his knowledge, direction and overall experience it felt simple! If you are looking for a realtor I HIGHLY, recommend Mike and his team!
- E. Pickerin
Looking to buy or sell with me? Submit your information to request an email, text, or call
Why Work with Us
Our Numbers
Total Closed Transaction
Volume In 2021*

Total Closed Transaction
Units In 2021*

Ranking Out Of 619 Firms
By Total Closed Dollar
Volume**

Average Sale Price
per Transaction in 2021*
*Data from CVRMLS, WAAR & REIN 2021
**Data from CVRMLS Twelve Months ending January 2022