Melanie Herring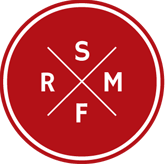 Originally from upstate New York, Melanie has spent most of her life in the Counties of Chesterfield and Henrico, as well as the City of Richmond (Virginia). Melanie left beautiful Richmond, Va. after high school to serve as an Airfield Firefighter in the United States Marine Corps. During her military career, she served in Saudi Arabia during Operation Desert Storm where she earned several service awards.
Melanie finally returned to Richmond to work as a fitness instructor/sales manager, a consumer-affairs representative and a legal assistant for a bankruptcy attorney. Melanie also started a service department for Hohner USA's guitar, sticks, and symbol department, while also managing some of the company's key sales accounts.
Melanie became a Realtor in 2004 and has never looked back. Over the past 18 years, Real Estate has provided Melanie with endless challenges and excitement. She has always enjoyed helping buyers and sellers navigate our vibrant real estate market and achieve their lifestyle goals.
Melanie works with new and veteran buyers and sellers in the resale and new construction markets and is considered a specialist in new construction sales. Melanie was a part of the team of Realtors who helped establish one of Richmond's top builders in Richmond's tough new construction market and has represented or in some cases been employed by several other local and national builders.
Melanie believes that education is a never-ending process and is always seeking to hone her extensive skills in order stay on top of emerging industry trends. She has earned several industry designations, such as Military Relocation Professional (MRP), Short Sale & Foreclosure Specialist (SFR) and At Home with Diversity.
Melanie has served on several Richmond Association Committees and currently serves on the Legislative Committee, and as Chair of Grievance Committee. Melanie also serves as a Professional Women in Building member and was a recent sponsor of the Virginia Home Builders Association's Inaugural Women in Building Brunch.
During Melanie's Real Estate career, she has sold hundreds of homes, and received numerous sales production and volume awards in both resale and new construction markets.
Melanie is an avid reader, who also loves music, art, decorating, stand up comedy, home design, animals and trying new foods. In her free time, she and her husband Rick can be found with their Yorkie Bella in their tiny garden or spending time with their adult children and other family at her parent's home in Kitty Hawk, NC.

What Our Clients Say About
Melanie Herring
After interviewing several realtors in the Richmond/Chester market my wife and I selected Melanie. She really seemed to have a grasp of the market. She worked hard to market and show our home too accomplish our goal of a profitable quick sale. After buying and selling seven homes throughout the southeast and working with multiple agents I can say that Melanie is one of the top agents. I would recommend Melanie to others.
- Happy Clients for Melanie Herring
Looking to buy or sell with me? Submit your information to request an email, text, or call
Why Work with Us
Our Numbers
Total Closed Transaction
Volume In 2022*

Total Closed Transaction
Units In 2022*

Ranking Out Of 576 Firms
By Total Closed Dollar
Volume**

Average Sale Price
per Transaction in 2022*
*Data from CVRMLS, WAAR & REIN 2022
**Data from CVRMLS Twelve Months ending December 31, 2022