Lindsay Dombroski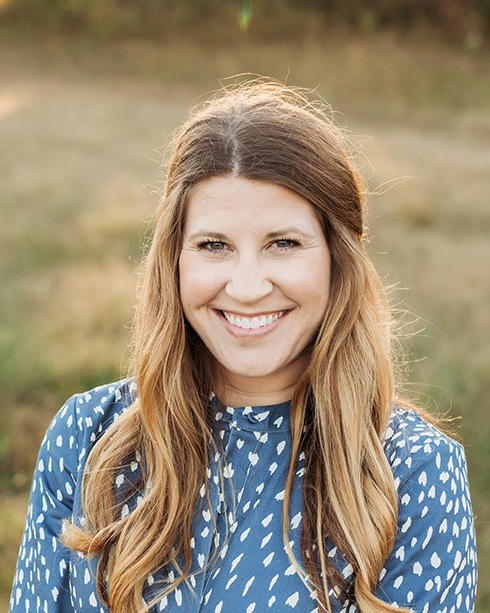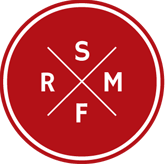 Lindsay grew up in the Richmond area before heading to Virginia Tech where she earned a Bachelors of Science in Business Management and Marketing. She returned to Richmond after college, where she worked as a marketing and branding consultant for many local businesses until transitioning into real estate. Lindsay has an extensive knowledge of the neighborhoods surrounding Richmond and is committed to delivering noteworthy customer service to smooth her client's home transitions. Lindsay resides in beautiful New Kent County with her husband, 5 year old daughter, Berkley, and 3 year old boy/girl twins, Jacob and Talley. In her free time, she enjoys training for marathons, beach vacations, and pressuring her husband into completing countless home renovation projects. See more at
LindsayDombroski.com

What Our Clients Say About
Lindsay Dombroski
Lindsay was an absolute JOY to work with on our recent rental home property that we purchased. We had a complicated tax situation that she was able to work with our attorney with ease. Lindsay went above and beyond in creating our WINNING offer to purchase and she was in constant communication with my husband and myself throughout the entire process. Calls, texts and emails were always answered promptly. Lindsay did a fantastic job with securing a licensed Home Inspector and even attended the inspection and got answers for our questions. She was very knowledgeable on the local area, she had plenty of favorite restaurants, local shopping and favorite hangouts to recommend for us. We will definitely be using Lindsay Dombroski for our future purchases! And as an added bonus, she has a fantastic gift for decorating... so make sure that you ask her advice on updates, paint colors and decor recommendations! We are grateful to have had Lindsay on our side and we appreciate all the time and dedication she gave us.
[email protected]
- Vanessa Carns
The Best Realtor!
My husband and I cannot say enough great things about Lindsay and how helpful she was during the home-buying process from beginning to end! She was a stellar realtor to work with and so gracefully guided us through the highs and lows of purchasing our first home. Lindsay was extremely knowledgeable and on top of the very competitive real estate market in 2021. She was quick to obtain the most updated offer information to better assist us in making the strongest proposal/offer possible and one that we felt comfortable with. Not to mention - all of this while 8 months pregnant. She's the whole package! Additionally, Lindsay is very thorough and innovative in her approach to marketing herself by keeping her past, present, and future clients well-informed. Not only on the housing market but also on current design and renovation trends (if interested). To say she is an absolute rockstar and a force to be reckoned with would be an understatement. Lindsay is THE realtor to go to in the Richmond area because of her reputable connections, personable personality, prompt communication, and depth of real estate knowledge and current trends. If not already apparent, we adore Lindsay and highly highly recommend!!
[email protected]
- McKenna Delano
Lindsay was very enjoyable to work with. As a first time homebuyer, I didn't know what to expect. Lindsay was very informative and made the process super easy (even in this crazy market). She was always very responsive and worked fast to schedule showings. She was very knowledgeable of all things real estate and if she didn't immediately know the answer to something she would seek it out and follow up with me very quickly. I really didn't have to do anything other than show up to showings and decide which home I wanted. We saw a few homes and ended up getting my first offer accepted. Once I was under contract, Lindsay continued to communicate pertinent dates and details to keep everything moving. My first home buying experience was so easy and I'm super grateful to Lindsay for all her hard work!
- Sarah
Lindsay was such a great realtor to work with when looking for our forever home. She walked us through the process of buying a home and gave an accurate timeline of how things would happen once we were under contract. Even during this crazy market, she was very responsive to all of our questions and was constantly offering advice and sending us new properties daily to look at. With how quickly houses are selling, she was ready to put together an offer that would appeal to the sellers and that gave us the edge over 5 other offers. I would recommend her to anyone looking to buy or sell a home in the Richmond area.
- Melissa Migliarese
First Time Home Buyer
Working with Lindsay made the first-time home buying process a breeze. After she found the perfect home we got into a multiple offer situation and with Lindsay's knowledge, she knew exactly how to make my offer stand out against the rest. Even with multiple offers on the table she still managed to negotiate a repair credit from the sellers! I would recommend Lindsay to anyone who is looking for a real estate agent that is going to put you first and not settle until you are 100% satisfied.
- Cole Carns
Looking to buy or sell with me? Submit your information to request an email, text, or call
Why Work with Us
Our Numbers
Total Closed Transaction
Volume In 2022*

Total Closed Transaction
Units In 2022*

Ranking Out Of 576 Firms
By Total Closed Dollar
Volume**

Average Sale Price
per Transaction in 2022*
*Data from CVRMLS, WAAR & REIN 2022
**Data from CVRMLS Twelve Months ending December 31, 2022