Keoshoa Gordon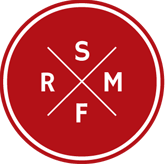 When searching for a Realtor, you want honesty, hard work and dedication, not a salesman. You want attention, care and someone who is serious about your needs and is a well-versed professional who can surpass your expectations. By "well versed", I mean an agent that has the right resources to provide you the best representation.
My goal with each and every transaction is to be your Realtor for life. I recognize that matching a client's needs and wants with realistic expectations creates strong rapport and ultimately results in their trust.
What does this all mean for you? For Sellers, it means I focus my attention towards selling your home for highest price, in the shortest time, smoothly. For Buyers, it means I will ensure one of the greatest milestones in your life is enjoyable and stress free. I have a passion for helping people reach their goals and my friends, family and clients say I'm great listener which is the key to reaching your goals. I promise to be reliable, optimistic, enthusiastic and to find the answers even in difficult situations and we will have fun along the way!
When I am not working with my clients, I am preparing for meetings with Chesterfield Real Estate Investors Association, which I am the Co-Founder of. Other times, I am home with my husband maybe cooking and/or catching up on Netflix shows. For fun, traveling! I love seeing new places and learning about different cultures.
"People don't care how much you know until they know how much you care" ~ Theodore Roosevelt.
What Our Clients Say About
Keoshoa Gordon
Looking to buy or sell with me? Submit your information to request an email, text, or call
Why Work with Us
Our Numbers
Total Closed Transaction
Volume In 2022*

Total Closed Transaction
Units In 2022*

Ranking Out Of 576 Firms
By Total Closed Dollar
Volume**

Average Sale Price
per Transaction in 2022*
*Data from CVRMLS, WAAR & REIN 2022
**Data from CVRMLS Twelve Months ending December 31, 2022