Keoshoa Gordon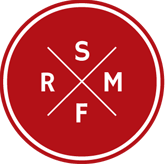 Keoshoa Gordon is a professional Realtor who has served Richmond and surrounding areas for 9 years. During her career, she has assisted families and individuals with primary homes, second homes, and investment properties. With her experience, she has helped to sell over 100 homes! She is strategic, compassionate, capable, clear, and defined. She comes highly recommended.
Keoshoa is a wife, mom of two beautiful children, and the co-founder of Savvy Women in Business, a networking group focusing on women in business and career spaces.
What Our Clients Say About
Keoshoa Gordon
Great...just amazing...Keoshoa is the one...very accessible and understanding!..way to go..keep it up!
- Review 3 for Keoshoa Gordon
Keoshoa was very professional, responsive, and knowledgeable!
- Review 2 for Keoshoa Gordon
Keoshoa is extremely resourceful, knowledgeable, has hustle and tenacity, and is transparent and honest. She really cared about us, understood our needs, and made sure to look after our best interest. Couldn't think of a better person to have in my corner.
- Review 1 for Keoshoa Gordon
Looking to buy or sell with me? Submit your information to request an email, text, or call
Why Work with Us
Our Numbers
Total Closed Transaction
Volume In 2022*

Total Closed Transaction
Units In 2022*

Ranking Out Of 576 Firms
By Total Closed Dollar
Volume**

Average Sale Price
per Transaction in 2022*
*Data from CVRMLS, WAAR & REIN 2022
**Data from CVRMLS Twelve Months ending December 31, 2022