John Martin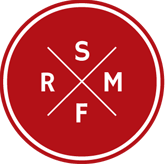 With nearly two decades of real estate experience, John Martin has proven to be a top broker in the region, with the highest honors in production with close to $200,000,000 in sales in the last five years alone. Shaheen, Ruth, Martin & Fonville Real Estate has sold over 1.6 billion in sales volume since starting in May of 2017 becoming one of the dominant local Real Estate Firms in the marketplace. John has a deep knowledge of Virginia real estate, and he has worked successfully to fill the gap between the Richmond, Williamsburg, and Peninsula markets. He understands properties of all price points, from luxury to waterfront, from Governor's Land to Goochland, from Henrico to Kingsmill on the James, to Yorktown, Chesterfield, Midlothian, Hanover, Hampton, and the historic Fan District of Richmond.
REAL Trends named John to its "Best Realtors in America" list for his yearly sales volume, and he has achieved countless Broker Management accolades for agent production, retention, and management. John is a proud owner of Shaheen, Ruth, Martin & Fonville Real Estate, and he divides his time between offices in Richmond and Williamsburg. As a founder and leader in the firm, John is firmly committed to staying on top of technology, marketing, branding, and market knowledge. He believes character is everything, and that his own professional experience leads to better experiences for his clients and agents.
John is a graduate of Hampton Roads Academy in Newport News and Hampden-Sydney College in Farmville. He and his wife, Holly, also a licensed Realtor with the firm, live in the City of Richmond with their three amazing children. Contact John directly at 804.928.6292 in Richmond or 757.870.2893 in Williamsburg.
What Our Clients Say About
John Martin
John Martin is the definition of a true professional. His tremendous knowledge, can-do attitude and outstanding personality made our home buying experience enjoyable. John will always be our go-to-agent. We are totally satisfied with the entire SRMF Real Estate team!
- George and Constance for John Martin
I do not praise lightly, yet shower praise on John. From pre-sale renovation to sale closing and even beyond, he was there for me, extremely helpfully. For example, John gave many spot-on renovation tips to maximize property appeal to buyers. Another example is him patiently and insightfully answering my innumerable questions. Yet another is him arranging a handyman to address the inspection list. Of course I could go on and on . . . . Through it all, he always was upbeat, courteous, patient, reliable, and more - truly a pleasure and friend with whom to deal. Also, John obviously is well-connected and well-respected within his field. Perhaps the best testament to my happiness with John is me not only promptly retaining him again to purchase my next house - and him painstakingly showing me a lot of houses before I finally settled on the right one - but also me whole-heartedly recommending John to my son and his new wife for purchase of their first home!
- Avery T. Sandy Waterman Jr
Truly exceptional
professional. Highest possible recommendation. Was able to expertly guide us through all aspects of the sale. Has a great grasp of market and emotional dynamics of buyers and sellers. Was able to provide a very capable contractor for pre-closing repairs
- M. Tysinger
Absolutely Outstanding
John was absolutely outstanding throughout the whole process of selling our penthouse in Kingsmill. Not only was he professional and knowledgeable, but he is personable, friendly, and a real joy to be around! We have already recommended John to several friends and will continue to recommend him to anyone who needs a professional and experienced realtor to guide them and look out for their interest.
- G Starling
John was Great!
John met us where we were in knowledge and comfort. Not pushy or impatient. He stayed positive but was honest and we appreciated his construction background.
- The Rumschlags
Very Professional Service
Very professional and pleasant service. John had lots of knowledge and was very helpful.
- The Pearsons
Looking to buy or sell with me? Submit your information to request an email, text, or call
Why Work with Us
Our Numbers
Total Closed Transaction
Volume In 2022*

Total Closed Transaction
Units In 2022*

Ranking Out Of 576 Firms
By Total Closed Dollar
Volume**

Average Sale Price
per Transaction in 2022*
*Data from CVRMLS, WAAR & REIN 2022
**Data from CVRMLS Twelve Months ending December 31, 2022