Joe Anderson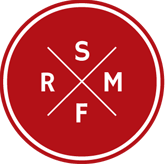 Appreciation. Joe fully understands the importance of having a professional and talented real estate agent. Irrespective if his clients are on their first home or tenth, Joe will ensure that his folks are getting the very best deal possible; this is true whether buying or selling, and if homeowners or investors. Joe will give every client the utmost attention and spoil them with time, energy and excellence. Career. Joe spent 22 years in the United States Army; his specialty was logistics and he retired as a Lieutenant Colonel. He worked all over the world from Europe to the Middle East, to the Pentagon to Richmond. He then worked for Sikorsky Aircraft for 15 years managing the supply chain that provides repair parts to the Black Hawk Helicopter fleet. Joe understands teamwork and getting things done.....right. Education. Joe has a Bachelor's in accounting/business management, so he understands money. Joe has a Master's in Business-Logistics/Statistics, so he understands numbers/trends/analysis. Certifications/Licenses. Joe is a Certified Professional Logistician by the International Society of Logisticians. Clearly Joe is a licensed real estate professional, but he also is a Class A (Residential Builder) Contractor. His knowledge of home building and home repair is an invaluable asset for his clients. Experience. Joe has owned and managed several investment properties for about ten years, so he has a keen eye to help investors. Joe also has been the president of and a primary catalyst in several HOAs, so he is very knowledgeable about what makes some neighborhoods better than others. Personal. Joe is the proud father of five married and successful children, and an even prouder grandfather to six beautiful grandkids.

What Our Clients Say About
Joe Anderson
Fantastic Job
Joe and Eric did a fantastic job helping us sell our house especially considering the difficult circumstances during the pandemic. This was our first sale and they made us feel very comfortable with the process. Couldn't have done a better job.
- Happy Client
Incredibly Knowledgeable
Joe is incredibly knowledgeable, not only of the buying and selling process but also of the homebuilding process and general maintenance. He's the best!
- Thomas and Karen
Looking to buy or sell with me? Submit your information to request an email, text, or call