Jarrod Houp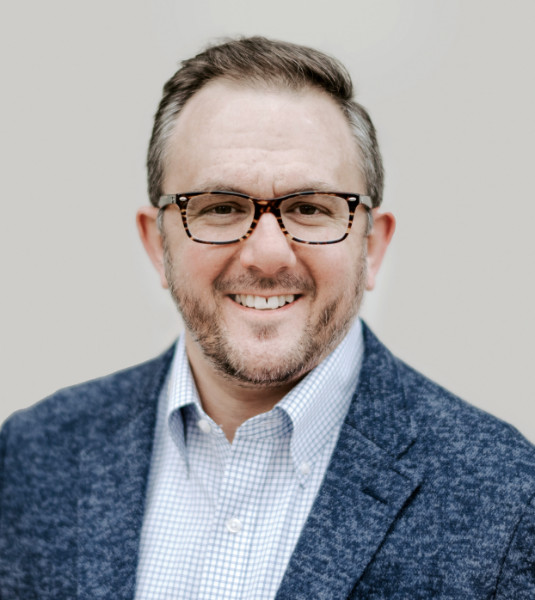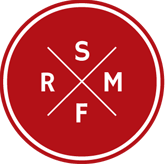 Click to Visit My Blog for Market News
Jarrod Houp is focused on making your home buying or selling experience a positive outcome, serving you with honesty, integrity, and clear communication. Jarrod thrives on cultivating strong relationships and working closely to ensure a smooth and efficient process. His attention to detail, organization, and willingness to serve his clients with the utmost respect and professionalism sets him apart.​​
After living in several different cities, including Kansas City, St Louis, Chicago, and Richmond, Jarrod ultimately decided to make Richmond his permanent home 7 years ago. Jarrod cultivated a rewarding and successful career of 20 years as a senior sales executive, managing a team in the Mid-West & Mid-Atlantic Territories with $12M in revenues and roughly 1,500 accounts. He was consistently a Top-5 performer in a field of 20 other sales professionals, averaging 5-10% new account growth year-over-year. As a REALTOR, Jarrod's vast sales knowledge and negotiation skills position him to help you succeed in a competitive Richmond real estate market.​​​​
​Connecting to the Richmond community is important to Jarrod. He is an active member of the local Midlothian Rotary Club, as well as numerous other social activities in the RVA area. Jarrod is always looking for ways he can support and give back to the community he calls home. He has served on boards of Chamber of Commerce, a young-executive networking group, as well as a head coach for a select high-school hockey program.​​​​
​Jarrod resides in Midlothian with his wife, Ellen, and their two daughters, Stella and Charlotte. As a family, they enjoy boating on Lake Anna, visiting wineries, and exploring the many amazing local restaurants in RVA.​​​
Education: Rockhurst University - Kansas City, MO​
Education: Missouri Western State University – St Joseph, MO​
High School: Shattuck St. Mary's Prep - Faribault, MN​
MLS: CVRMLS​
Achievements and Member Affiliations​
2021 Rookie of the Year, SRMF Real Estate
Chesterfield County Chamber of Commerce​
Midlothian Rotary Club
Midlothian Business Alliance
National Association of Realtors​
Richmond Association of Realtors​
Virginia Association of Realtors​
What Our Clients Say About
Jarrod Houp
Jarrod really checked data, figures, and wasn't hesitant to call any agent to get more info. He was very responsive, available for anything, and easy to get a hold of.
- Happy Clients for Jarrod Houp
Meeting Jarrod Houp was an incredible and extremely fortunate twist of fate. My wife and I decided to finally settle-down. I joined the USAF shortly after graduating from college. From that point we spent the next 25 years moving to numerous locations throughout our great county. After retiring from the military, we moved several more times. At this stage being 72 y/o, we have decided to take permanent residence in Virginia were our three sons and grandchildren live. The point of above is that when it comes to relocating and working with a Residential Real Estate Professional, we have seen it all! Our oldest son introduced us to Jarrod, and we couldn't have been happier. After meeting Jarrod, he showed my wife approx. 50 single- story homes throughout the next six months. This was quite an undertaking since single story homes are much harder to find vs. two- or three-story homes. Jarrod pre-researched every potential home and set-up numerous comparable listings. He always greeted-us with his incredible smile and endless enthusiasm. Jarrod Houp is without question the most effective and truly professional real estate agent we have ever had the pleasure of working with. He's SIMPLY-THE-BEST!!!
- Allan & Shirley Davis for Jarrod Houp
Well, I have a new home. I have only been in 6 days and I have a long way to go before it feels like home, but I want to take this moment to sing the praises of my realtor. First, my son recommended him after he met him once. He said, mom I think you would really like this guy, he takes the time to explain everything. When it came time to move I gave him a call. Jarrod has been the BEST realtor I can ever imagine. He sold my home and helped me to buy a new place. He is always upbeat, but not syrupy sweet. He came to every showing with me PREPARED. He had other recent sales information of surrounding area and sometimes trends if I needed a years worth of data. He does his homework, calling other agents, seeking input from the brokers if needed. When we were reviewing the offers on my house he threw a spreadsheet up on the wall in his office, with each offer. That way we could easily weigh the pros and cons of each offer. The day the pictures were taken of my home for the Internet, Jarrod was there helping with last minute vacuuming and placement of plants and pillows. We didn't need a staging company because we had Jarrod. He understood from the beginning that my children would be involved in the whole process and when necessary we had my son on speaker phone talking through details. He worked around everyone's work schedules and was best buds with Beni, my daughter's dog. We had to really strategize to win out among nine offers for the home I am in now. He is generous with his time and considers me family. In fact he is on his way over to my new house as I type to deliver a dining room set and chairs that were delivered by mistake to my old address. That is above and beyond, as far as I am concerned.
- Laura George
We LOVED working with Jarrod! From the minute we called with a house of interest, Jarrod was flexible to fit our schedules for showings and super responsive via phone and text. He worked hard to create a deal that was competitive and solid, using his knowledge and resources in this unpredictable, fast paced market. He listened to all of our concerns and addressed them with helpful, thoughtful solutions. He really made this real estate experience great!
- Amy & Matt Fitzgerald
What an awesome real estate agent! This man is worth his weight in gold and then some! At all times during the search for a new home, he had our best interest at heart, to the point that he even said no on a property before we could. After looking at about 8-10 properties, we finally settled on one and made an offer which the seller accepted. Through it all, Jarrod kept us moving forward to the next step. Absolutely the best!
- James Lattea
Looking to buy or sell with me? Submit your information to request an email, text, or call
Why Work with Us
Our Numbers
Total Closed Transaction
Volume In 2022*

Total Closed Transaction
Units In 2022*

Ranking Out Of 576 Firms
By Total Closed Dollar
Volume**

Average Sale Price
per Transaction in 2022*
*Data from CVRMLS, WAAR & REIN 2022
**Data from CVRMLS Twelve Months ending December 31, 2022