Eliza Conrad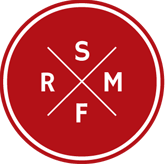 Eliza Conrad is a Licensed Real Estate agent with over 8 years of professional work experience. Eliza graduated from Clemson University's School of Business and Behavioral Sciences School with a Bachelors of Art degree in Psychology. She worked as a Senior Manager for a Technology start-up prior to joining Shaheen, Ruth, Martin, & Fonville Real Estate. Eliza is a team oriented results-driven professional dedicated to providing Real Estate services tailored to the client's specific needs.
Her unique background in technology coupled with her client relationship management skills, makes her an excellent advocate for her clients. She guides buyers and sellers through the purchasing and selling process from start to finish. As a Richmond native, her in-depth knowledge of the neighborhoods in and around Richmond gives clients a comprehensive look at the city and surrounding counties.

What Our Clients Say About
Eliza Conrad
Eliza was knowledgeable, patient and fun to work with. I enjoyed the time we spent with her and all of the work she put into making our home purchase a fantastic experience.
- Brian and Heather for Eliza Conrad
Eliza was incredible to work with. She was thorough, kind, smart and communicative. She made the whole experience enjoyable and low stress.
- Sarah and James for Eliza Conrad
We are grateful to have worked with Eliza Conrad in the purchase of our new home. She was hard working, easy to communicate with and very transparent with us throughout the transaction. Her communication skills were excellent. Much thanks to her and your firm for all that you did on our behalf.
- Jeffrey and Donna for Eliza Conrad
Eliza Conrad was extremely knowledgeable about the Richmond market, and worked tirelessly to secure showings and a contract for the home we selected. She was so helpful, even after settlement.
- Sharon and William for Eliza Conrad
Eliza was knowledgeable and approachable. She easily understood what we were looking for and never made us feel pressured. We really enjoyed working with her and were so pleased to have the first offer we made accepted.
- Alexander and Margaret for Eliza Conrad
Eliza was so easy to work with and so knowledgeable about what to inspect when we looked at homes. While I was looking at aesthetics, she was examining the bones of the house. So important!
- Kristin for Eliza Conrad
Eliza knew exactly everything that was necessary to sell and buy a home. er service was exceptional and she walked us through every step of the way.
- Adam and Lucy
Eliza was so knowledgeable and helpful throughout the process! She made sure to help me find exactly what I was looking for and didn't settle!
- Elizabeth
Eliza was amazing! She had an outstanding plan to prepare my house for the market and helped me get the maximum price for my house.
- Jessica
Eliza Conrad is the best! She is so easy and fun to work with!
- Nancy and Jonathan
Looking to buy or sell with me? Submit your information to request an email, text, or call
Why Work with Us
Our Numbers
Total Closed Transaction
Volume In 2022*

Total Closed Transaction
Units In 2022*

Ranking Out Of 576 Firms
By Total Closed Dollar
Volume**

Average Sale Price
per Transaction in 2022*
*Data from CVRMLS, WAAR & REIN 2022
**Data from CVRMLS Twelve Months ending December 31, 2022