Cindy Wise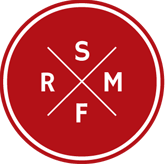 Cindy is a long-time resident of Goochland County with extensive knowledge of the equine community. She is well versed about the land and farms in Goochland, Hanover, & Powhatan & the needs associated with the horse community. Contact her today to discuss how she can assist you with your next purchase or sale.

What Our Clients Say About
Cindy Wise
They are a very professional and great team!
- Review for the Wise Team
Looking to buy or sell with me? Submit your information to request an email, text, or call
Why Work with Us
Our Numbers
Total Closed Transaction
Volume In 2022*

Total Closed Transaction
Units In 2022*

Ranking Out Of 576 Firms
By Total Closed Dollar
Volume**

Average Sale Price
per Transaction in 2022*
*Data from CVRMLS, WAAR & REIN 2022
**Data from CVRMLS Twelve Months ending December 31, 2022