Brooke Ireland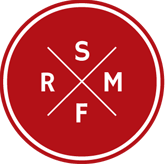 After an extensive career in athletics, Brooke feels that real estate is similar to being an athlete and coach. Whether it is finding the perfect property, negotiating the best deal, or managing a team through a transaction, these scenarios are heavily influenced by persistence and teamwork. Brooke's passion for real estate started at an early age, as her parents and grandfathers' professional careers included interior design, contracting, and land conservation. Brooke's greatest gift is her ability to connect with people. While developing a personal relationship, Brooke listens to her clients' desires and looks to make the ease of buying or selling a home an enjoyable and straightforward experience.
Brooke is a lifelong Virginian who was raised in the horse country of Charlottesville and on the Potomac River in the Northern Neck. A graduate of St. Anne's-Belfield, Brooke pursued her educational and athletic endeavors at Virginia Tech. She continued her post-graduate studies at the University of Virginia. After spending a year in Australia, Brooke returned to her alma mater, Virginia Tech, as the Head Women's Lacrosse Coach. In 2001, Brooke moved to Richmond upon accepting a position as an Assistant Commissioner at the athletic conference, CAA. With a niche for coaching and mentoring young athletes, Brooke coached at the Collegiate School before returning to the college coaching world at The College of William & Mary. She has also been a proud business owner since 2007 with Trout & Poe, LLC. Brooke is deeply rooted in the Richmond community.
Brooke enjoys spending time with her husband, three sons, and two Labradors, whether at the river, on the field, or working on her house.
What Our Clients Say About
Brooke Ireland
Brooke Ireland went above and beyond to help me buy this condo! The seller had a cash offer from somebody but Brooke made it happen! I will recommend her to any friends wanting to purchase a home.
- Jaqueline for Brooke Ireland
Brooke absolutely went above and beyond before, during and still after closing. We had looked at houses with other agents in the area over the past few years and none of them followed up or understood what we were looking for. The first house that we looked at with Brooke didn't work out due to multiple offers and she worked diligently to find us an even better option. We have worked with many realtors in other markets and she outdid anyone who we have ever worked with! I would highly recommend her to anyone looking in the Northern Neck area!
- Elizabeth & Peter B.
Works Really Hard
Brooke works really hard to satisfy her customers. One way or another, she figures out how to close the deal.
- Michael & Stacy
Above and Beyond!
Brooke hustled to find me a house in a pinch. Within 2 weeks, we had made an offer and closed in 30 days. For my 1st home, it seems she went above and beyond.
- Jessica
Above and Beyond
Relocating from CT to VA, Brooke has made the house hunting process enjoyable, seamless and efficient! She understood immediately what we were looking for and focused on those types of properties. Her advice was welcomed and trusted given her knowledge of area, her connections and her keen eye. With Brooke's vision, we found the perfect home for our blended family! It has been a pleasure working with Brooke and we highly recommend her.
- Kristina DiMartino
Seller
Brooke did a wonderful job in selling our property. We chose Brooke due to her long history in the area, her outgoing and upbeat personality, and her strong work ethic. She was able to get a large number of potential buyers to take a serious look at our home and she was able to quickly close the deal to the satisfaction of all parties involved. It was a pleasure working with Brooke and having her represent us.
- Morgan Wright
Brooke Ireland
We have bought numerous during our 19 years and searching, viewing and purchasing our house through Brooke was by far the best and most positive experience we have had. Brooke made us a priority and respected our wishes and approach in buying a house. Her communication with us along with all the information she provided was first class. Brooke made purchasing a house very easy and enjoyable.
Thanks Brooke!
- Jodie Rhoades
Looking to buy or sell with me? Submit your information to request an email, text, or call
Why Work with Us
Our Numbers
Total Closed Transaction
Volume In 2022*

Total Closed Transaction
Units In 2022*

Ranking Out Of 576 Firms
By Total Closed Dollar
Volume**

Average Sale Price
per Transaction in 2022*
*Data from CVRMLS, WAAR & REIN 2022
**Data from CVRMLS Twelve Months ending December 31, 2022