Bob & Peggie Smolko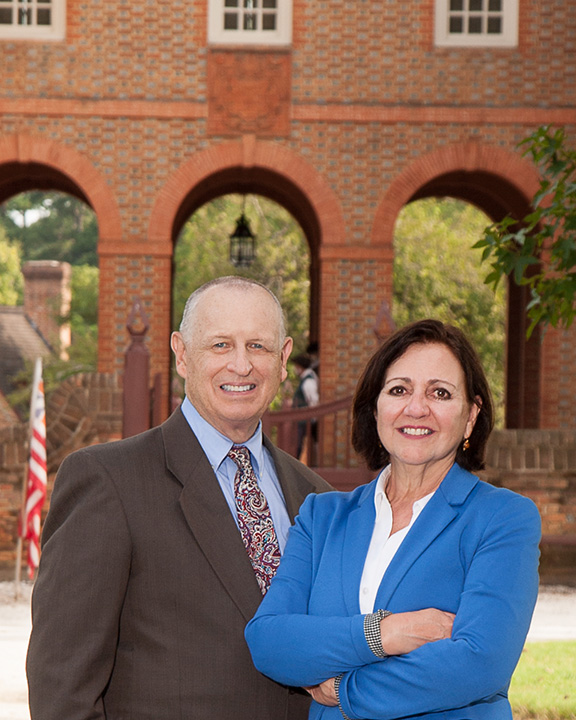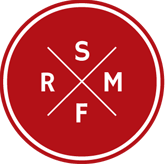 Williamsburg's finest real estate agents are always on their feet from pricing a home for top dollar and giving honest direction for home preparation to hanging "just sold" sign riders and cheering the kids on at the local swim meets. Always a proven success with their all-in-one experience time and time again.
More than just Fords Colony neighbors for over 20 years, but Bob and Peggie are familiar faces all around Williamsburg including the farmers market, recreation center and food shelters.
Bob and Peggie are long time members of the Williamsburg Area of Realtors with countless awards and accolades. Moreover, the true mark of success is finding families a house to call 'home'.

What Our Clients Say About
Bob & Peggie Smolko
Peggie & Bob provide excellent advice about the sale of the house and all related activities.
- Gary & Patricia for Peggie Smolko
Bob and Peggie are both excellent! They have so much to offer with their knowledge of the area. They are patient when helping you find your dream home and exactly what your family needs. They are aggressive with selling your home and making sure it moves quickly for the price you want! I would never buy or sell a house with anyone else. Thanks for all you do! 
- Bob's and Peggie's Happy Clients
Are you planning a move to Virginia from a different region of the United States? This could be an overwhelming task, but not to worry- The Smolkos will guide you and put you at ease with their expertise and caring hearts. That was our experience. We purchased a home from over 1000 miles away and Peggie and Bob were professional, knowledgeable, courteous and extremely caring. The Smolkos know Williamsburg and the entire surrounding area. They went above and beyond to guide us and help us find out home. No obstacle was too difficult for them to solve for us from half away across the USA. Bob and Peggie had the experience we needed and guided us through the entire process. They do not treat you like a customer-they treat you like family. Peggie and Bob are excellent listeners and will truly listen to what you are looking for in a home without pushing or creating their own agenda. We had excellent communication and we are lucky to have been the recipient of their services. Peggie found a home for us in a limited market, helped with renovations and continued with patience and kindness until we fell like we were a priority and just as important as all of the clients. The Smolkos are our Virginia guardian angels and we are luck to have worked with them. You will be too.
- Garry and Donna
Bob and Peggie Smolko have all the right connections to get things done. Well knows realtors in the area, they made my first home buying experience low-stress and provided me with all the information to make informed decisions. Being a first time homebuyer, all of the details from dealing with the banks to having inspections in place at the right time was a daunting thought. The Smolkos make this a smooth process, and were always available with any questions I had. Most importantly, the Smolkos make feel like I was their only client. They always knew the details of my contract, or an approaching deadline. I highly recommend the Smolkos and when it's time for me and my family to move on I will definitely be giving them a call. 
- Josh
From the first contact with the Smolkos I felt very comfortable working with the to sell out home. They were always reliable, interested in creating the proper approach to our "special" house, extremely knowledgeable about the area, ready to consider out viewpoint, but always guiding us with their superior knowledge of the area. So very helpful after the sale, storing some of our belongings, and finally actually bringing them to us in our new location. We are grateful to them for a friendship that will "never die". 
- Jim and Teresa
I was going through a divorce and had to sell my home. Bob and Peggie were so helpful not only with the sale of my existing house but helping me locate a property that was in my budget and in the same school district for my children. I didn't think that I would be able to buy due to the fact that I had just gotten a part time job and didn't really know the area because I had just recently relocated from PA. I don't think that I would have been able to secure my new home without the help of Bob and Peggie.
- Tina
I would never list or buy a house without Bob and Peggie involved. They know the area inside and out. They really take the time to get to know their clients and what the whole family wants out of the house buying experience. I highly recommend them to anyone needed to buy or sell a house. Do not miss your opportunity to work with this dynamic duo!
- Tyler and Amy
We have been looking for a house for a while before we asked Bob and Peggie for help. In less than a week we found something we liked. They helped us negotiate with the bank since the property was a foreclosure and we ended up getting a great deal on our home. Thanks Bob and Peggie for your help!
- Stefan and Yelena
I am a licensed Real Estate agent from Roanoke, VA. Often times, I must use Real Estate agents from other localities to sell properties on my behalf. I completed in depth research on my part to find a Williamsburg agent with the knowledge, marketing capability, and motivation that is required to sell a home in today's challenging Real Estate market. I could not have been happier with the services the Bob and Peggie provided. They were extremely proficient in handling the entire sale. Their marketing was fantastic and their knowledge of the business was second to none. Thanks Bob and Peggie for all of your help!       
- Jeff
We have worked with Bob and Peggie Smolko for over 20 years buying and selling multiple homes with them. They are attentive and knowledgeable and always go the extra mile!
- Jim and Lisa
Looking to buy or sell with me? Submit your information to request an email, text, or call
Why Work with Us
Our Numbers
Total Closed Transaction
Volume In 2022*

Total Closed Transaction
Units In 2022*

Ranking Out Of 576 Firms
By Total Closed Dollar
Volume**

Average Sale Price
per Transaction in 2022*
*Data from CVRMLS, WAAR & REIN 2022
**Data from CVRMLS Twelve Months ending December 31, 2022