Annie Carter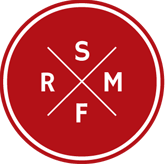 Annie Wise Carter is a lifelong Richmonder, serving the Richmond region as a licensed real estate agent since 2015. She has lived in the West End, the Fan, and Goochland, giving her first-hand experience in city and suburban living.
During her years of living in the Fan, Annie developed a passion for historical fan row houses, beautiful architecture, walkable restaurants, museums, parks, and live entertainment.
Annie's love for horses began when she was eight, leading to national competitions as a hunter-jumper in middle and high school. Now residing in Goochland with her husband Clay and their two dogs, Pate and Della Mae, she continues with her passion for horses and the beautiful land that horses require to live comfortably.
Since joining Shaheen, Ruth, Martin & Fonville in 2017, Annie teamed up with her mother, Cindy Wise, creating The Wise Team. Annie and Cindy tag team to provide tireless devotion to all clients and their specific real estate needs, guiding their buyers and sellers through the home buying or selling process from beginning to close and even thereafter.
The Wise Team is "fluent" in all parts of the Central Virginia real estate market, particularly in land and farms around Goochland, Hanover, and Powhatan counties, with an extensive knowledge of the surrounding equine community.
Annie's Education:
The Steward School
University of Georgia
Virginia Commonwealth University
Why Choose The Wise Team
Extensive knowledge of the current market conditions in and around The Central Virginia Region
Deep understanding of raw land and zoning requirements
Experienced in working with renovations, giving them insight into helping their clients get the most bang for the buck
Life-long horse enthusiasts - Well-versed in farms and land

What Our Clients Say About
Annie Carter
Annie was extremely accommodating and flexible when it came to our house search. She was attentive and was able to find us our perfect first home!
- Review for Annie Carter Wise Copy for Team Page
Very professional. A great team!
- Robert & Ruth
Looking to buy or sell with me? Submit your information to request an email, text, or call
Why Work with Us
Our Numbers
Total Closed Transaction
Volume In 2022*

Total Closed Transaction
Units In 2022*

Ranking Out Of 576 Firms
By Total Closed Dollar
Volume**

Average Sale Price
per Transaction in 2022*
*Data from CVRMLS, WAAR & REIN 2022
**Data from CVRMLS Twelve Months ending December 31, 2022