Alice Sharp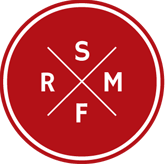 As a life-long resident of Richmond, I know the entire Richmond area like the back of my hand! Whether relocating or moving across town, call me and I will get the job done! I have been a full-time agent in the Real Estate industry for over 20 years, receiving multiple awards annually.
Throughout my Real Estate career, I have focused on working not only with local buyers and sellers but with the relocating buyer and seller as well. Staying on top of the ever-changing Real Estate industry is a daily challenge. My service philosophy is to educate each of my clients with knowledge of our local Real Estate market, helping clients to understand the unique processes of the Real Estate transaction, advising them on decision-making tasks, and making sure that their interests are protected from the beginning to end.
When working with me, I can assure you that you will receive the absolute best customer service and top-notch professionalism.
Education: Virginia Tech, 1995
Graduate School: Virginia Commonwealth University, 1998
High School: St. Catherine's School, 1991
Experience: 20 Years
MLS: CVR MLS
Personal: Married for over 24 years to Will with two Children, Carrington and Ivy
Hobbies: Outdoors, Gardening, Walking, Boating, Virginia Beach & The River
What Our Clients Say About
Alice Sharp
Alice is great! Her deep knowledge of the local market was an immense help in our relocation to Richmond. She provided solid negotiating advice on a purchase in a tricky market. On top of that, Alice is a good person and fun to work with.
- Becky and Mark M.
Alice is a true professional from start to finish. She worked hard to help find us the perfect place in Richmond, during a particularly challenging market. She takes the time to understand what you are seeking in a home, to advocate every step of the way, and to answer a multitude of questions, without hesitation. Alice's expertise and persistence helped us to arrive in just the right spot in our new hometown.
- Mike and Sharon
The Best!
I bought a house during a tough time of life and Alice was so supportive every step of the way. She was also really patient with all the tears I shed! Not only did she help me find my house, she has continued to check in to see how things are going and to provide any advice or resources I might need. Could not recommend more!
- Claire
100% Recommend!
Alice was very professional, knowledgeable and a full service realtor. I would 100% recommend Alice Sharp!
- Linda
Alice was very professional, made the process very quick and painless, gave us good advice, and had good results.
- David & Jean
Knowledgeable Realtor
Alice is a knowledgeable and passionate realtor who works to find the perfect home. We were lucky to have Alice on our side of the transaction to ensure everything worked well!
- Lloyd and Jennifer
Alice is not only a great agent, but also a delightful person to work with. She has been our agent for a decade and just recently helped us with a very complicated negotiation on my late mother's house. She knows her stuff and always has time to chat about strategies and procedures. We will certainly use her in the future and would recommend her very highly.
- bob bonham
Grateful for her expertise!
Alice helped us navigate a tricky purchase to get the house we had our hearts set on! She was well-organized and knowledgeable, helping us to avoid several things that could have caused us trouble later. We were so grateful to her for helping complete such a smooth transaction! Would definitely use her again!
- Julie Ann
Great First Time Home Buyer Experience!
When my wife and I decided to move out of our apartment knowing nothing about the home buying process, Alice walked us through the whole process from start to finish. She showed us countless homes in different neighborhoods during the busy and competitive spring buying season. She did a great job showing us not only how great of a home we could purchase, but keeping our expectations in check so we didn't overspend. Her local knowledge of neighborhoods, other realtors, and home service providers makes her valuable resource for anyone looking to buy or sell. I would and I have recommended her to anyone looking for a great realtor.
- Patrick & Brittany Finch
We love our house!
Alice helped us find the house best suited for our needs, even when we didn't know it ourselves. Three years later, we still are extremely grateful she helped us buy our first house. She is extremely knowledgeable about Richmond's real estate world, and is a wealth of information and resources. I have no reservations in recommending her to help you find your new home!
- Matt and Lilly Lee
Looking to buy or sell with me? Submit your information to request an email, text, or call
Why Work with Us
Our Numbers
Total Closed Transaction
Volume In 2022*

Total Closed Transaction
Units In 2022*

Ranking Out Of 576 Firms
By Total Closed Dollar
Volume**

Average Sale Price
per Transaction in 2022*
*Data from CVRMLS, WAAR & REIN 2022
**Data from CVRMLS Twelve Months ending December 31, 2022