Exploring Waterfront Homes in Richmond, Williamsburg, the Northern Neck, and the Middle Peninsula
Imagine waking up in your waterfront home to the gentle sound of waves lapping against the shoreline or stepping outside to a breathtaking view of a serene river or picturesque lake. Waterfront living is a dream for many, and in the beautiful regions of Richmond, Williamsburg, the Northern Neck, and the Middle Peninsula, that dream can become a reality. In this article, we'll dive into the allure of waterfront real estate in these areas, highlighting the lifestyle advantages and investment potential that come with it.

Richmond
Richmond, with its vibrant city life and historic charm, offers a unique blend of urban amenities and waterfront opportunities. The James River, flowing through the heart of the city, provides a stunning backdrop for waterfront homes. Imagine owning a property with direct access to the river, where you can enjoy boating, fishing, or simply basking in the tranquility of the water. Waterfront properties in Richmond offer a perfect balance between city living and the serenity of nature.
Williamsburg
Travel a short distance east, and you'll find yourself in the enchanting city of Williamsburg. Known for its rich history and colonial architecture, Williamsburg is also home to beautiful waterfront properties. Along the shores of the James River and other nearby waterways, you can discover homes that blend the charm of the past with modern comforts. Waterfront living in Williamsburg means being able to witness stunning sunsets over the water, taking leisurely strolls along the shoreline, and enjoying a peaceful and picturesque lifestyle.

The Northern Neck and the Middle Peninsula
For those seeking a more coastal experience, the Northern Neck, and the Middle Peninsula beckon with their scenic beauty and close-knit communities. Bordered by the Potomac, Rappahannock, and York Rivers, this region offers a variety of waterfront properties. The array includes stunning homes with sandy beaches and expansive water views, riverfront estates with deep water, and private waterfront retreats. Living in the Northern Neck and the Middle Peninsula means having access to boating, sailing, and water sports right from your doorstep. It's a place where you can unwind, recharge, and enjoy the simplicity of life by the water.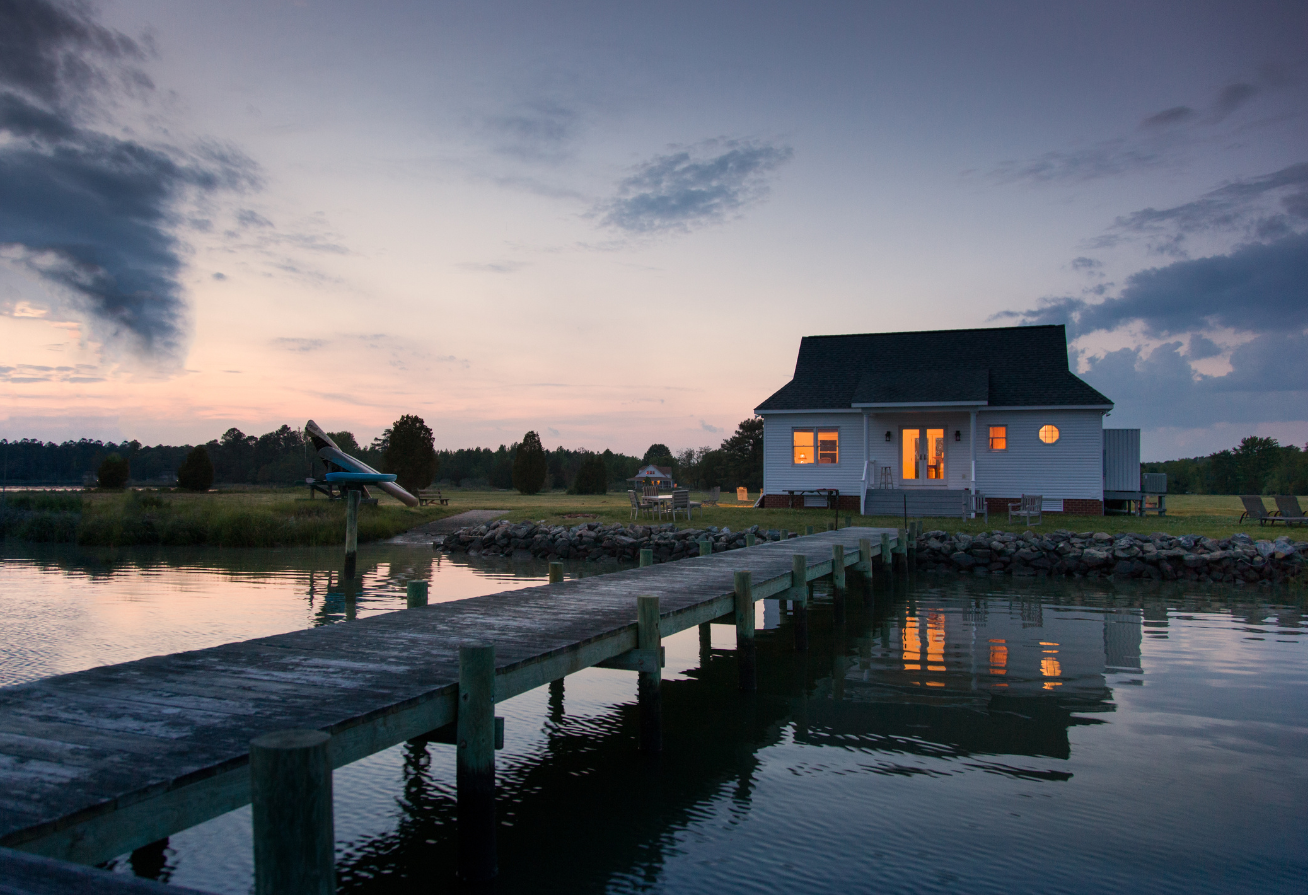 Advantages of Waterfront Living
Aside from the undeniable lifestyle advantages, investing in waterfront real estate in these regions can also be a smart financial move. Waterfront properties tend to retain their value well and often appreciate over time. Additionally, they have the potential to generate rental income, making them attractive investments. Whether you're looking for a primary residence, a vacation home, or an investment property, waterfront real estate offers a range of options to suit various needs and budgets.
When considering waterfront living, it's important to work with a reputable real estate agent who specializes in waterfront properties. Our Agents have the knowledge and expertise to guide you through the buying process, ensuring you find the perfect waterfront home that meets your specific preferences and requirements.
Living the waterfront dream in Richmond, Williamsburg, the Northern Neck or the Middle Peninsula is an experience like no other. It's a chance to wake up to the soothing sights and sounds of the water, enjoy a host of recreational activities right at your doorstep, and immerse yourself in a lifestyle that combines natural beauty with modern convenience. Whether you're seeking a permanent residence, a vacation retreat, or an investment opportunity, exploring waterfront real estate in these regions can open doors to a world of possibilities. So, why not dive into the allure of waterfront living? Contact us today to make your Waterfront Dream a reality.