The Seller's Market in Virginia – Should You List Your Home Now?
Most homeowners equate a seller's market with the "perfect" time to sell a home.  Homeowners can maximize their home value and make a quicker sale, but the ideal time to sell a home varies from seller to seller.  Having an open conversation with your financial advisor and a real estate professional will put you on the right track toward your short-term and long-term real estate goals. In today's blog, we will look at current market conditions and talk about the reasons to list your home in today's seller's market, as well as some considerations for deciding if now is the right time for you to sell.
Market Conditions
The seller's market continues to dominate in both Central Virginia and Hampton Roads.  Despite obstacles like limited inventory and higher mortgage rates, sellers still have the upper hand in the marketplace.
Hampton Roads
REIN recently released its July 2023 market summary, and the data shows that home values remain high.  While still low, inventory is higher compared to July 2022. Similarly, the month's supply of inventory (MSI) is slightly higher than at the same time last year.  MSI represents the current supply and demand for homes.  It's a value that signifies how many months it will take to sell the current inventory, assuming no new homes are listed for sale.  According to industry experts, historically, MSI in a balanced market has been around 4-5 months.  In July 2023, the MSI in Hampton Roads was 1.54 months.
Active Listings: The number of active residential listings in July totaled 3,451 properties, which is a marginal 2.55% increase from June and a 16.4% decrease from July 2022. This scarcity of homes contributes to the ongoing seller's market.
Pending and Closed Sales: Pending sales experienced a 10% decline from June and a 15.4% downturn from July 2022.  Similarly, closed sales decreased 13.2% from June and 20.4% from July 2022.  Despite these declines, the seller's market remains strong.
Home Values: The median sale price of homes during July increased 5.4% from July 2022. In fact, July's median sales price of $340,000 is the second-highest monthly figure on record for Hampton Roads MLS.
Central Virginia
Like Hampton Roads, Central Virginia* is in a seller's market.  The most recent data for single family homes, condos and townhomes indicates that home values remain high while inventory remains low.  Together, higher interest rates and fewer affordable housing options have dampened this season's buyer activity.  However, many homes are continuing to sell relatively quickly and for over list price, particularly in sough-after areas and price points.
New Listings: In July 2023, the number of newly listed residential properties decreased 23.5% compared to July of 2022.  1,582 homes came on the market this July, with a year-to-date total of 11,586 new listings.
Pending and Closed Sales: Similar to Hamptons Roads, the number of pending and closed sales has decreased.  Pending sales are down 10.5% compared to July 2022, while closed sales are down 24.4% from July 2022.
Home Values: The median homes sales price in July 2023 is $380,000, a 3.2% increase from July 2022.  The average sales price follows the same upward trend, with July 2023 yielding an average sales price of $435,010, up 4.7% from July 2022.  Additionally, many homes continue to sell above list price, as indicated by the percentage of original list price received, averaging 102% this July.
*Central Virginia includes Amelia, Charles City, Chesterfield, Colonial Heights, Dinwiddie, Goochland, Hanover, Henrico, Hopewell, King William, King & Queen, New Kent, Petersburg, Powhatan, Prince George and Richmond City.
The Seller's Market – Selling Considerations

Determining the Right Time to Sell
Selling a home in any market requires preparation and planning.  It's important to consider various scenarios and factors involved in your home sale and subsequent purchase.  There are times when moving is a necessity – perhaps you are relocating for a job or your household has outgrown your current space.  For these reasons, there will always be buyers and sellers in the market regardless of whether conditions are more favorable to one party.  While you're thinking about your own sale or purchase, here are some considerations:
Home Values
A seller's market is the ideal time for sellers to maximize the value of their home.  Owners who purchased during a market downturn and those who have owned their homes long-term can likely receive a fabulous return on their investment during a seller's market.  The data for July 2023 is consistent with the trend of the past couple of years: home values have increased.  There are homes continuing to sell over list price, though often not as significantly over asking price as in the past couple of years.
Currently, rising house prices correlate with decreasing housing affordability.  Selling your home at its maximum value is enticing, but it's equally important to consider what you can afford.  Will the equity from your sale be enough to cover your home purchase?  Will you be able to afford the ideal home for your needs, or will you need to make sacrifices?  These are important questions to ask prior to listing your home.  If the home you are able to afford doesn't align with your goals, that may be an indication that you should delay a sale or purchase until the timing is right for you.
Mortgage Rates
Increasing mortgage rates are dampening buyer demand.  As the Richmond Association of Realtors states in their July 2023 Monthly Indicators report, "Mortgage rates have approached 7% in recent months, leading many prospective buyers to put their home purchase plans temporarily on hold."
Likewise, some homeowners with lower interest rates on their current homes are choosing to delay selling.  If you are on the fence about moving, a lender will review loan options and give an accurate idea of what you can afford.  It is very possible that your next home is within your reach!
Low Inventory
Higher home prices and higher mortgage rates impact both buyers and sellers.  Sellers who are more comfortable with their current mortgage rates are delaying entering the market, thus contributing to low inventory.  Buyer demand is also slightly down, but there is still a notable demand for homes.  Fewer homes on the market equates to less competition for sellers, which is positive news for homeowners.
In a slightly less competitive market, buyers are more discerning and more comfortable asking for some seller concessions.  Homes that are priced well and those that are in good condition remain in demand.  Some sellers still receive multiple offers and sell above list price.  Within the broader market of Central Virginia and Hampton Roads, there are smaller submarkets of neighborhoods, where conditions can vary slightly from the overall trends.
If you decide that now is the right time to sell your home and buy another, follow the market closely and look at what's selling in your current and future neighborhoods.  A Realtor will set up a home search matching your criteria, keeping you notified when matches are listed.  As a buyer, it's imperative to be prepared to make a strong offer when you find the right house.
Next Steps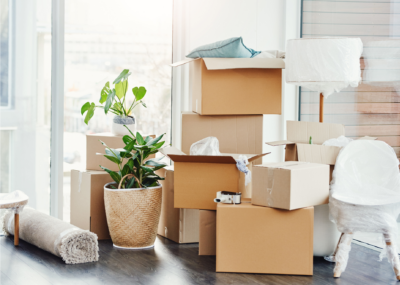 Discussing your options with your financial advisor, mortgage lender, and a trusted Realtor is an ideal starting place for your home sale.  They will provide you with valuable insight into current and projected market conditions so that you can determine your best course of action.
If you're ready to explore what's on the market, we invite you to start your home search right here at srmfre.com.  We're ready to help you find your next home in Richmond, Williamsburg, Wintergreen, the Middle Peninsula, and the Northern Neck – just give us a call at (804) 288-2100.
At Shaheen, Ruth, Martin & Fonville Real Estate, we don't just know homes, we also know people.  As a result, we're closely connected to our communities.  We're driven by the privilege of connecting people to lifestyles, as well as finding the right house in the right neighborhood.  Above all, we love helping you settle into your new home and your community.
Sources: Central Virginia Regional MLS Monthly Indicators Report, July 2023 and Real Estate Information Network August 2023 Press Release: Seller's Market Continues in Hampton Roads