Having a hard time deciding whether condo living is right for you? Don't worry; we're here to help. Read on for the advantages and disadvantages of choosing to live in a condo.
The Pros
Affordability Condos are generally cheaper than single-family homes and are usually great options for first-time homebuyers. But of course, luxury condos are also available for those who can afford them.
Accessibility Living in a condo keeps you close to all the conveniences of urban living. Need a quick bite or a new tube of toothpaste? Inviting friends to a casual night out? Essentials and creature comforts are readily accessible from your condo – even walkable in some cases.
Maintenance and repairs Access to maintenance services is another advantage. The building management typically covers the general maintenance needs of the entire building, so you don't have to worry too much about them. In addition, you can request repair services whenever you need them.
Security Condominium buildings offer the benefit of designated security – a plus for homeowners who live alone or professionals who need to travel for work. Even your neighbors provide an informal security safety net for you and the valuables inside your condo.
Amenities Lifestyle and fitness amenities are a common feature in condominium buildings, giving residents various in-house options for play, relaxation, and socializing. There's no need to head out for a swim or a workout. Some condos also offer games and entertainment.
House rules
Condo associations establish rules and guidelines designed to guarantee the safety and well-being of the building and everyone who resides in it.
The Cons
Privacy While having neighbors in close proximity has its social perks, it can also create privacy issues. Sharing walls can be an inconvenience if you live beside loud neighbors. Even the use of common areas like the lobby, lounge, and parking lots can lead to some unwelcome breaches of privacy.
House rules can also be limitations While building rules and regulations are designed to benefit everyone, there are cases when they can be restrictive to your living preferences. Some building managers set rules regarding home customization and pet ownership, for example. If having an enclosed balcony or keeping a puppy is important to you, house rules can work against you.
Association fees If you like the relative affordability of a condo, you should also consider the association dues that are regularly collected from unit owners. These fees are used to repair, service, and maintain the building and its amenities.Association dues can also become a hassle when delinquent payors cause the building management to raise rates, forcing other residents to shoulder the load. This may be an extreme measure – building owners can typically evict delinquents – but it can happen, such as the case for many condominiums in the aftermath of the recession.
A challenge to sell Condos don't have the "curb appeal" that owners of single-family homes can use to make a strong first impression on buyers. Aside from that, you will likely face tough competition against unoccupied units in the same building – or from newer condos with more up-to-date features.
Slow appreciation Condos appreciate in value, but at a slower rate compared to owners of single-family homes. This is because condo owners only own the living space; they are not entitled to any land, which is the primary driver of property appreciation.
Space Living in a condo means compromising on physical space. You can opt for a unit that offers the maximum floor area, but that still can't compare to having, say, a lawn where you can design and grow a garden of your own.
Things you need to know about loans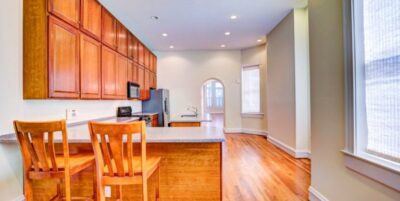 Condo Financing Pitfalls
If, after researching your options, you decide that buying a condo is for you, make sure you're aware of these 10 pitfalls in order to make the home loan process as smooth as possible.
Unfinished Construction
Guidelines for mortgage investors like Fannie Mae, Freddie Mac, the FHA and VA require that the construction of your condo project be 100% complete. The project can't be subject to additional work in phases. It may be helpful to confirm this with the builder and/or homeowners association.
Occupancy Requirements
In order to qualify for a conventional loan, you must be buying in a complex that is 90% sold out in order to get financing. There are also restrictions surrounding the number of condos in a given complex that can be owned by a single investor or entity.
If you're buying an investment property, it's important to note that at least 50% of the properties in the condo complex must be primary residences or second homes.
Homeowners Association Lending Rules
There are several rules surrounding homeowners associations that you need to know about as you start your mortgage process. To begin with, mortgage investors require that control of the association be transferred from the builder to the owners in the complex.
There are also some budget rules the association must abide by for potential residents to get a mortgage. Typically, an association is limited in terms of how much of its budget can be received from non-incidental business operations (like a restaurant, health club or spa). The exact limits may depend on the size of your down payment and the loan you're getting.
They also must have enough money in the budget to cover the replacement and maintenance of things the entire community uses. Maybe the clubhouse roof needs to be reshingled or the community pool needs resurfacing. Condo associations have to set aside 10% of their funds for reserves.
Depending on the type of loan you're applying for, mortgage investors may require that the association have fidelity insurance. Fidelity insurance covers the association in case someone is found to be embezzling or otherwise inappropriately using association funds.
Mortgage investors also limit how many homeowners within an association can be delinquent on their association dues. The reasoning for this is that it typically hurts the ability of the association to have enough money in their reserve fund if some people aren't contributing as they should. The exact guidelines depend on the type of loan you're applying for.
If you're looking to rent out your condo, make sure this is something the association allows.
Finally, there's the possibility that litigation against the association could affect your ability to get a loan. Typically, lawsuits that involve financial disputes are less concerning. But a lender might deny a loan if there are court actions dealing with the structural soundness or safety of the complex.
Service Restrictions
Your condo can't have hotel amenities like a concierge or maid service. If this is the case, it's considered a "condotel," and you're going to have a very hard time getting a loan because of investor guidelines.
FHA or VA Approval
If you're getting an FHA or VA loan, the FHA and VA take much of the guesswork out of whether the condo complex can be approved. They handle it with an approval list. Therefore, if you're getting a condo financed through either of these administrations, it's important to make sure your complex is approved.
Both the FHA and VA maintain lists of currently approved condo projects. While your lender is ultimately responsible for approving your loan, the FHA and VA need to review construction plans and homeowners association documentation.
Construction guidelines are there for your safety. They also look at things like condo bylaws and balance sheets in order to make sure the homeowners association isn't likely to fail. If it does fail, that can have a huge effect on your property value because one of the reasons you buy a condo in many cases is for the services and amenities provided.
If the condo complex you're looking at isn't yet approved, it may be possible to work for approval and get your complex on the list with the assistance of the homeowners association and your lender, but expect that the process could take longer. Courtesy of Quicken Loans. 
If you need help weighing your real estate options in Eastern and Central Virginia, call us at 804.288.2100 or send us an email at info(at)srmfre(dotted)com.