Main Content
Scroll Down For Property Details
Westport Lots
Williamsburg, VT
$130,000
Status

For Sale

Property Type

Lot
About This Property
Westport if one of Ford's Colony's newest sections and offers a rare private estate lot setting with all the luxuries of Ford's Colony. Visit LiveAtWestport.com for more information. The site is open 11-5PM on weekends and over 25 homesites left to sell. See the plat for lot locations.
Availability – New Lot Pricing (2-28-17)
Lot 9
$150,000
3.65 ACRES
Lot 10
$140,000
3.67 ACRES
LOT 15
PENDING
3.77 ACRES
LOT 20
$150,000
3.52 ACRES
LOT 22
$200,000
3.84 ACRES
LOT 23
$225,000
5.37 ACRES
LOT 24
$225,000
5.47 ACRES
LOT 25
$140,000
3.08 ACRES
LOT 26
$150,000
3.09 ACRES
LOT 27
$140,000
3.02 ACRES
LOT 29
$140,000
3.37 ACRES
LOT 30
$225,000
4.36 ACRES
LOT 31
$175,000
4.71 ACRES
LOT 32
$175,000
4.78 ACRES
LOT 33
$150,000
3.56 ACRES
LOT 34
$140,000
3.94 ACRES
LOT 36
$150,000
4.96 ACRES
LOT 37
$130,000
3.19 ACRES
LOT 39
$140,000
3.40 ACRES
LOT 40
$140,000
4.32 ACRES
LOT 43
$130,000
3.84 ACRES
LOT 45
$140,000
3.94 ACRES
LOT 46
$140,000
4.36 ACRES
SAVANNAH MODEL
$798,900
4175 SQFT
CAMDEN MODEL
$774,800
3597 SQFT
Updated 2-28-2017 – BOLD = Recent update
Community Association
The Westport neighborhood is part of the Ford's Colony Homeowner's Association. It is a member of the Community Association Hall of Fame and has been recognized as the National Community Association of the Year! Check the Ford's Colony HOA websitefor detailed information about the community and the amenities available to Ford's Colony residents. The homes in this gorgeous 3,000-acre Master Planned Community – voted #1 in the Country by the American Resort Developers Association.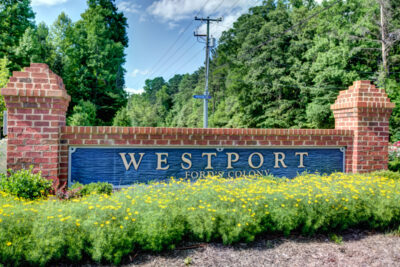 Westport at Ford's Colony has a wide array of clubs and interest groups to join. As of this date the HOA has 13 committees and 54 clubs and interest groups. Making all of this happen are approximately 150 volunteers and another 200+ running the clubs and interest groups. What an incredible way to meet new friends, stay active in the community, and expand your horizons! If you don't see something that interests you, you can always start a new group!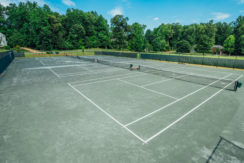 List of current clubs and interest groups:
Aging in Place, Artists League, Bid Whist, Bosom Buddies, Bowling, BYOB, Caring Neighbors, CERT, Chess Club, Colony Auto Enthusiasts, Colony Kids, Colony Wine & Cheese, Computer & Technology Club, Craft Club, Dance Band, Dance Club, Dog Owners' Interest Group, Duplicate Bridge, Fit for Life, Fly Fishing Club, Ford's Colony Archery, Ford's Colony Softball League, Ford's Colony Softball ,Ford's Colony Volunteers for Education, Friends & Neighbors, Garden Club, Genealogy Club, Golf and Dine Society, Golf Around, Healthy Cooking, Hospitality, Mah Jongg, Men's Bible Study, Model Railroad Club, Monday Morning Bridge, Pickleball, Pilates Club, Pinochle, Round Robin Bridge, Sea Scouts, Silver Sneakers, Solitaires, Swim Team, Tai Chi, Tennis Club, Theatre Club, Trailblazers, Travel Club, Water Aerobics, William & Mary Fan Club, Women's Bible Study, Woodworkers & Yoga.
HOA Assessments:
$427/quarter for the FCHOA (master association)
$300/year for the WNA (sub association)
Ford's Colony HOA can be reached at: 757.258.4230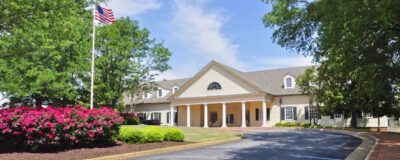 Ford's Colony Country Club offers three championship golf courses and three exceptional dining venues. The Country Club is open to the public for dining and golf, but also has a very active membership with men's and women's golf associations. Ford's Colony HOA maintains two swim and tennis clubs, 12+ miles of walking trails, and sponsors a plethora of clubs and activities.
Ford's Colony boasts the highest ranked courses in Virginia – having been awarDSC00273ded four and a half stars by Golf Digest's Places to Play. No wonder, since each was designed by the legendary Dan Mapies with a solid appreciation of all levels of play.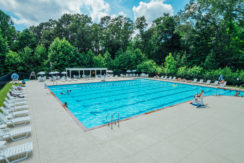 As members of the Ford's Colony Home Owner's Association, Westport residents will have access to the amenities of Ford's Colony. These include two community recreation centers, each with its own pool, tennis courts, a clubhouse, a 200-acre wildlife preserve with nature trails and over 12 miles of paved walking and bicycle paths. 24-hour security service provides community patrols and a "house check" program.
Westport residents can join Ford's Colony Country Club, part of the ClubCorp family. Members can enjoy 54 holes of great golf and a list of amenities, including several dining venues, event rooms, practice facilities, golf instruction, a variety of Member events from holiday brunches, dining traditions, golf clinics, kids' events and more. Fords Colony Country Club members will also have access to the ClubCorp Network of more than 300 owned, operated and alliance clubs, and special offerings at more than 1,000 hotels, resorts and entertainment venues.
Community Information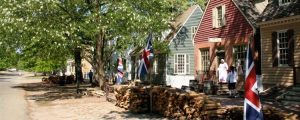 Enjoy all that Williamsburg has to offer! Westport at Fords Colony is surrounded with entertainment and convenience. From shopping and dining, to Busch Gardens and Colonial Williamsburg, you will never have far to look for something to do! Westport at Fords Colony is also located near 3 college campuses, including Williamsburg's own William and Mary.