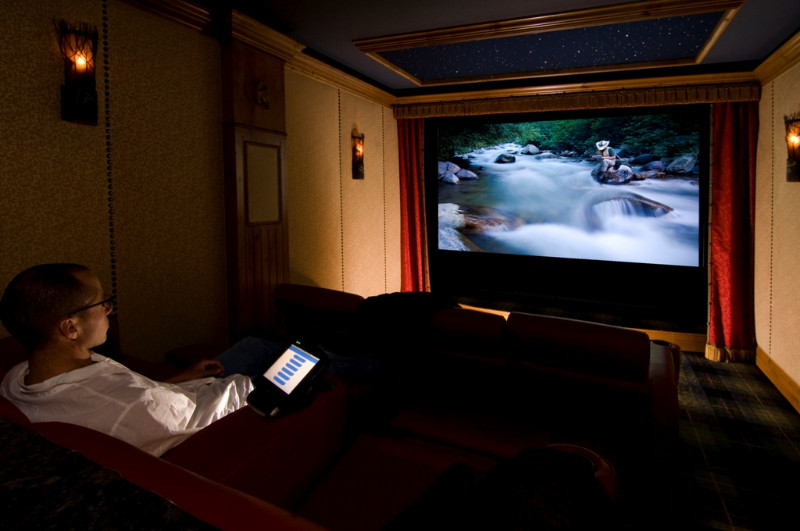 There's a wide range of home luxury features in the market, but what do buyers really want?
Here are some of the most in-demand amenities:
Smart home technology

Home automation systems make life easier, allowing residents to adjust temperature, draw the curtains, and turn the lights on and off at the press of the button. Not only is this more convenient, it's also more energy-efficient. Buyers won't have to worry about appliances being left on for long periods – everything can be managed through a remote, a tablet, or a smartphone.

Green technology

Green tech pays. A recent study revealed that buyers fork out an average of 3.46% more for energy-conserving homes. Solar arrays and water heaters, for instance, make use of renewable energy to power residents' lifestyles. Garages with charging stations for electric cars also allow them to reduce diesel consumption.

Home theaters and entertainment rooms

Home theaters are the new family room, a luxurious space where members of the household can gather and spend time together. This lets them enjoy their favorite movies in the privacy of their home, but without foregoing the excitement of the big screen. Buyers want home theaters with recliners, mood lighting, carpeting, and the latest in sound technology.

Wine cellars and wine-tasting rooms

One of the most sought-after amenities in the market, wine cellars and tasting rooms are a must in any luxury home. Once relegated to basements, modern wine cellars take front and center, serving as focal points for entertaining. Buyers want temperature-controlled cellars, stunning glass displays, and custom lighting, among other features.

Private gyms

State-of-the-art gyms and dedicated yoga rooms are in demand. Buyers want to lead healthy and active lifestyles, and they want a home that lets them do exactly that. Many of them will have their personal trainers make regular visits to supervise their workout sessions.

Spas

Why go out and book an appointment at a spa when you can get treatments at home? Home spas with massage beds and saunas are highly sought after, especially those that make use of mood lighting and water features to create a relaxing atmosphere.

Garages and motor courts

Buyers want multi-car garages and spacious motor courts that can accommodate parking for numerous vehicles and large events. They also want garages that serve as showrooms for their extensive car collections.

Resort-style pools

Olympic-sized swimming pools and infinity pools that blend into the scenic view are prized for their desirability. The same goes for water features like manmade falls and water jets.

Outdoor spaces

Luxury homes, where indoor spaces flow seamlessly into outdoor spaces, are highly valued. Buyers want observation decks and outdoor seating that allow them to entertain guests in style.

Privacy

Privacy is the new luxury, as they say. An expansive lot with usable land and professional landscaping is always a good deal. A gated driveway and secluded location that keeps them away from prying eyes are highly coveted.
For the latest luxury listings in Central and East Virginia, call us at 804.288.2100 or send us an email at info(at)srmfre(dotted)com.