With a new year, comes new decorating styles, patterns and trends. Last year, we saw lots of Rose Gold, exposed lighting, and subway tiles. What are designers saying will be the new trends for your home in 2019? Below are just a few:
Velvet Furnishings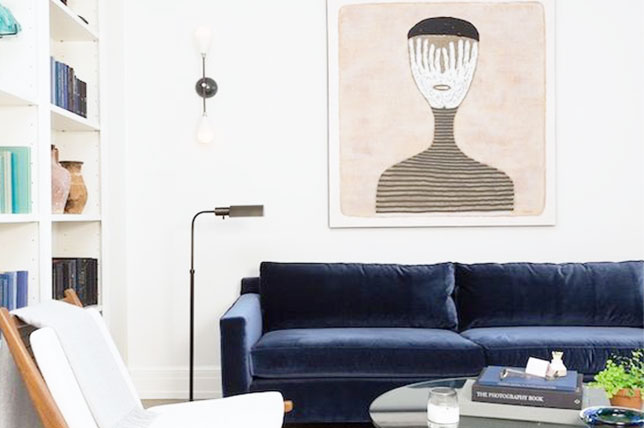 Believe it or not, velvet furnishings are now considered funky and luxurious as opposed to stiff and old fashioned. Many designers are thinking that couches like the one above will be one of 2019's most sought after trends.
Florals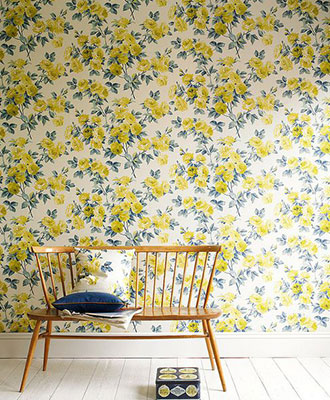 This year we will see this trend in a new light- Decorators expect to find exaggerated proportions and contrasting colors used for this timeless decor pattern.
Cooper accents-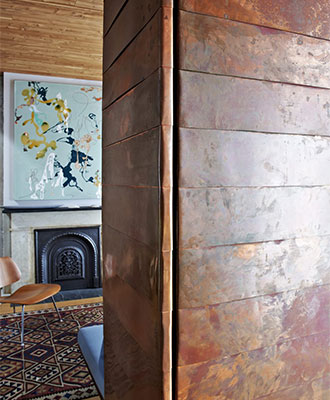 2018, we saw a lot of Rose Gold accents as one of the top 2018 trends. This year, decorators plan to see more copper accents. With it's red and orange tones and overall earthy hue, copper is a much-needed breath of fresh air for the new year.
Rich Jewel Tones-
Deep emerald and hunter greens, indigo blue, and teals are all still very much here to stay in 2019.  Designers are loving the drama they bring to a room, especially because so many homeowners are turning to white walls, relying on furniture and accessories to bring the color into their spaces.
Bold, Ceiling Height Backsplashes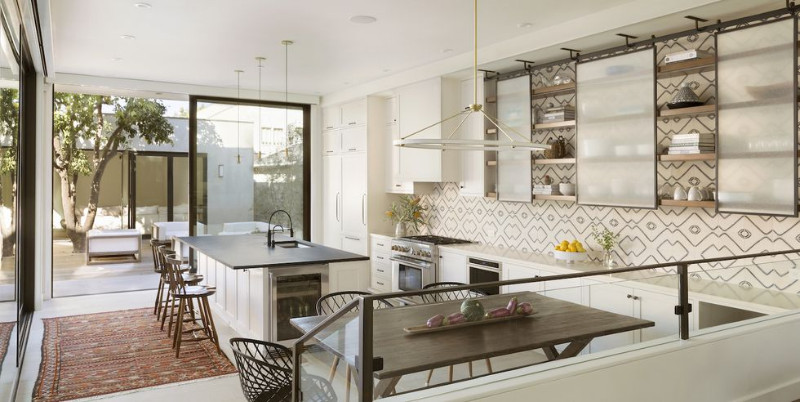 Bold seems to be the name of the game for 2019. Designers are tossing out the idea of plain and simple white subway tile and favoring fun patterns for some serious interest in the kitchen. Monochromatic kitchens are still popular with homebuyers, and pattern doesn't have to mean color, but designers are saying that it's time to spice things up and add a little impact to your space this year.
Our desire for comfort and coziness is slowly bringing back our love of four poster beds. To make one work in your bedroom, follow suit and source a canopy bed that is quiet and slim to ensure that it won't take up too much space or ever go out of style.
Concrete Accents
Some may wonder why concrete has left the construction zone, yet 2019 will be the year it steps into many homes decor. Providing a crisp, clean look that's easy to compliment- pair this with geometric patterns and it will look great!
Geometric Patterns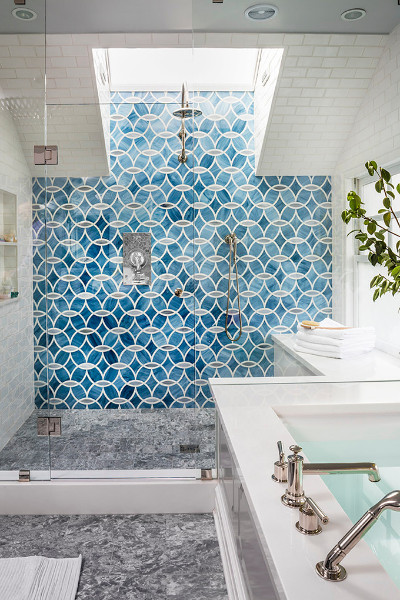 Similar to floral patterns and brass decor, incorporating geometric patterns is no new trend. Yet for the new year geometric patterns are expected to become a dramatic presence. Colors will be bolder with oversized patterns. This is a trend that will help make a bold statement in any room.
Handmaid Pieces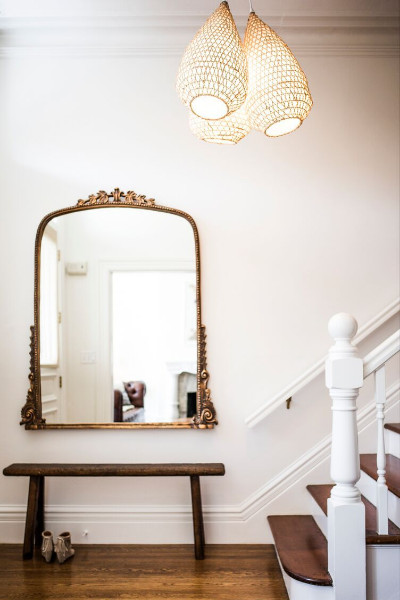 Items made by hand using sustainable materials like jute, rice paper, and clay will be in, in 2019. We see people needing these grounding elements in their homes as a way to feel more in touch with the earth and their roots.
Matte Finishes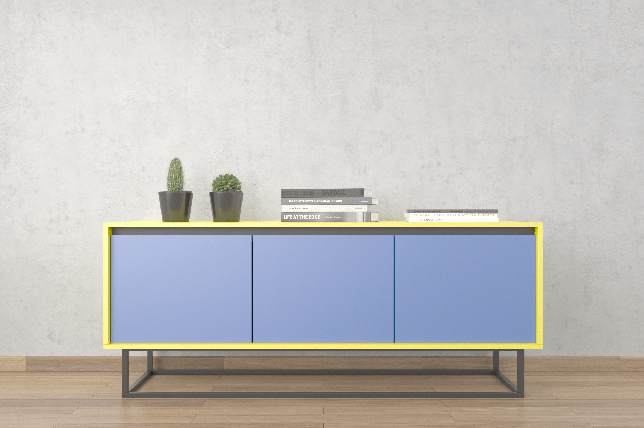 Compared to the dramatic effect that high-shine finishes conjure, matte finishes lend furnishings a more relaxed, however, futuristic appeal. Take this sleek console brought to life by a sensational yellow and periwinkle color combo. In a more traditional color combo it would have come off as standard. And if it were finished with a high-gloss effect, it would come off as overly loud. Instead, thanks to its matte patina, it'll lend any room a quiet sense of dignity and grace while remaining ultra-cool.
If you need any help navigating the sale of your home, the Shaheen, Ruth, Martin & Fonville team are here to help. Get in touch with them at 804.288.2100 or email them at info(at)srmfre(dotted)com for your real estate needs.