Virginia Beach VA Real Estate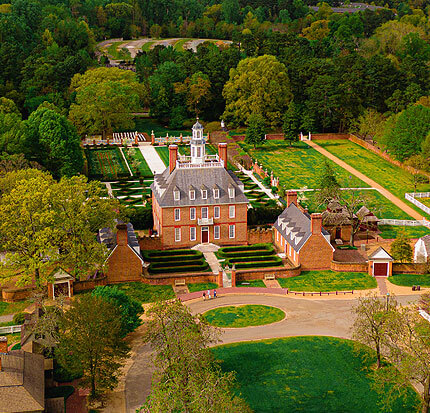 If you want to live in a neighborhood that makes each day feel like a vacation, Virginia Beach is perfect for you.
Located where the Chesapeake Bay meets the Atlantic Ocean, Virginia Beach is an independent city on the southeast coast of Virginia, with a population of more than 450,000.
With a 3-mile boardwalk stretching along its oceanfront, Virginia Beach is considered the longest pleasure beach in the world – a distinction that has this resort city featured in the Guinness Book of Records. It is also located close to another record-holder, the Chesapeake Bay Bridge-Tunnel – the longest of its kind on the planet.
Virginia Beach is part of the Hampton Roads metropolitan area, known as "America's first region." It lies approximately 107 miles west of Richmond, roughly two hours away by car. The city connects to other places around the world through the Norfolk International Airport, located just 25 minutes away.
Real estate in Virginia Beach
Beautiful and reasonably priced homes abound in Virginia Beach. Single-family homes come in a wide range of sizes and styles, catering to the needs of a widely- diverse population.
If you are looking for a lavish, multi-million dollar oceanfront estate, this city has plenty to offer. On the other hand, you will also find more modest options including cozy and charming single-family homes in Ranch and Craftsman styles.
There is also room for first-time buyers looking for affordable but quality starter homes. The selection of condos and townhouse units in this city is sure to satisfy buyers with discerning tastes.
Attractions and activities in Virginia Beach
ViBe Creative District

A hub of local arts and crafts, this colorful and always-pleasant part of town is a great place to score local hand-made products, either for personal use or to give away as gifts.

East Coast Surfing Championships

Every beach town must have its signature surfing tournament. For Virginia Beach, it's the ECSC – an annual tradition since the summer of 1963. Now drawing crowds of over 100,000, the ECSC is the world's second longest- running surfing contest.

Cape Henry Lighthouse

Actually a site featuring two lighthouses, Cape Henry is worth a visit to gain a better appreciation of the maritime history of Virginia Beach. The original Cape Henry Lighthouse, which is open to the public, is the 4th oldest lighthouse in the country and the first to be authorized by the US government in 1792.

Virginia Museum of Contemporary Art

The award-winning MOCA boasts a variety of galleries, a 268-seat auditorium, and a 4,800-square-foot atrium that can accommodate special private events. The museum also has classrooms where art workshops are held.

Town Center

Don't be fooled by its simple, unassuming name. Town Center is the heart of the Virginia Beach shopping, dining, and entertainment experience. From romantic restaurants to comedy clubs, there's sure to be something for everyone here.
The brokers at Shaheen, Ruth, Martin, & Fonville Real Estate don't just know homes; they know people. If you want to find the perfect home in Virginia Beach, count on the team to build a strong connection with you and connect you to the property that will best suit your lifestyle.
You can also explore other amazing homes in Chesterfield, Richmond, and other communities in Virginia! Contact the SRMF Real Estate team today at 804.288.1400 or email your inquiries at info(at)srmfre(dotted)com.