Sallie Rhett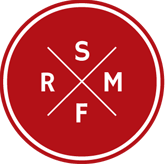 VIEW ALL MY ZILLOW REVIEWS
Buying and selling a home are two of life's most significant decisions.  When it's time to sell your current home or purchase a new one, having the right Realtor on your side is the key to achieving your unique goals.  Sallie Rhett is a local Realtor with over 23 years of experience assisting clients in all stages of homeownership throughout the Metro Richmond area.  Her enthusiasm for homes and passion for client service make Sallie a trusted real estate partner who will work tirelessly on your behalf.
What sets Sallie apart?
Relationships: Sallie builds client-centric relationships aligned with her client's unique needs. She respects the individual goals of each of her clients, and Sallie adopts those goals as her own.
Communication: Sallie's consistent communication paves the way for smooth transactions.
Commitment and Experience: Clients receive 100% commitment with 23 years of proven success.  Since 2010, Sallie has been consistently honored as a Top Producer with the Richmond Association of Realtors Distinguished Achievers, and she has been named among the top Realtors in the local market.
In a fast-paced and ever-changing real estate market, the insight of an experienced professional will provide you with the knowledge to make informed decisions that align with your needs.  Sallie's marketplace knowledge, use of best practices, and strategic marketing will set your home or your offer apart from others in the marketplace.
Contact Sallie to discuss your current or future real estate goals.
Recognition
2023 Top 10 Individual Agent for SRMF Real Estate
2023 Virginia Living Top Real Estate All-Stars
2022 Top Referred Realtor – Richmond Magazine
2021 Richmond Magazine's Top 1% Realtors
Consistent Richmond Magazine Most Referred REALTORS in Richmond
Specifications
Certified Luxury Home Marketing Specialist
Relocation Specialist
Accredited Buyers Agent ​
Graduate of the Real Estate Institute - UVA
Education
Roanoke College, Bachelor of Business Administration
Community Outreach
Westwood Club - Member
The Men's Emergency Shelter - Volunteer
University Heights in Tuckahoe – Board Member
Tuckahoe Woman's Club – Member
Hear About Sallie's Client Service
WATCH
What Our Clients Say About
Sallie Rhett
I met Sallie several years ago in my home search. Since then, she has helped me with three purchases and sales. Sallie is one of the most genuine people you will ever meet. She is honest in her business dealings and in her appraisals and perspective purchases, diligent in her commitment to finding you the right place, and always available to answer questions and concerns.
- Rachel for Sallie Rhett
We are so grateful to work with Sallie Rhett. She located the home that met all our needs, and at a price that gave us instant equity! With Sallie's expertise, we would still be looking.
- Happy Buyer for Sallie Rhett
I loved working with Sallie. She listened to what we wanted in a house and showed us homes that met our criteria... Sallie was responsive to our hundreds of questions, encouraged us to be patient as the market was just crazy when we were looking. We absolutely counted on her expertise when it came to making offers and negotiating, again, because the market was so crazy. She is also very kind and considerate. It was great working with her!
- Lisa Eaves
Sallie provided excellent service and was there for us through the whole process of selling, building, buying and closing.
- Carlyn and Daniel for Sallie Rhett
We listened and used Sallie's advice and she responded to our ideas and suggestions when selling our home in Glen Allen, VA in October 2022. Sallie is calm and easy to work with. We have recommended Sallie to others and they have used her services for a recent purchase.
- Robert and Mary Jo for Sallie Rhett
Sallie is very experienced and knowledgeable, especially of Richmond's West End. She worked very hard to get us more for our old house than we expected and find us a new house in the perfect neighborhood. Sallie knows so many professionals in the field (stager, closing attorney, handymen, other realtors, etc) that made the buying/selling process easier. She is also very personable, which was very important to us.
- Happy Client for Sallie Rhett
Sallie worked beautifully with the sales agent at The Cottages at Viniterra. She asked insightful questions and was very beneficial for us as she assisted with details involved with building a new home. We were especially pleased with her eye for detail and expertise during the final walk through.
- John and Susan for Sallie Rhett
Sallie was professional, responsive, patient and a pleasure to work with from the day we started looking at houses through the close on our new home. I highly recommend Sallie to anyone looking for a realtor in the Richmond area.
-
Sallie Rhett sold our home in Richmond very quickly. We had two very strong contracts within weeks. She handled the transaction with the upmost professionalism and was always willing to go above and beyond what was expected. She has deep real-estate experience and was always willing to provide valuable insights as a result. We were selling our home after having relocated to another area she kept in constant contact with us; her communications style is open and very honest. Thank you, Sallie.
-
Sallie is the ultimate "voice of calm" in a sometimes challenging relationship. From the moment we decided to sell, she was there for us with great advice, a positive voice and a true professional who knows how to deal with all facets of real estate. She helped us with staging (just listen to her and DO what she says!) , listing and the inspection items. Would highly recommend listing AND buying from Sallie. We did. Our house sold to the first family to look at it, one day after listing!
-
Looking to buy or sell with me? Submit your information to request an email, text, or call
Why Work with Us
Our Numbers
Total Closed Transaction
Volume In 2022*

Total Closed Transaction
Units In 2022*

Ranking Out Of 576 Firms
By Total Closed Dollar
Volume**

Average Sale Price
per Transaction in 2022*
*Data from CVRMLS, WAAR & REIN 2022
**Data from CVRMLS Twelve Months ending December 31, 2022