CATHERINE STANLEY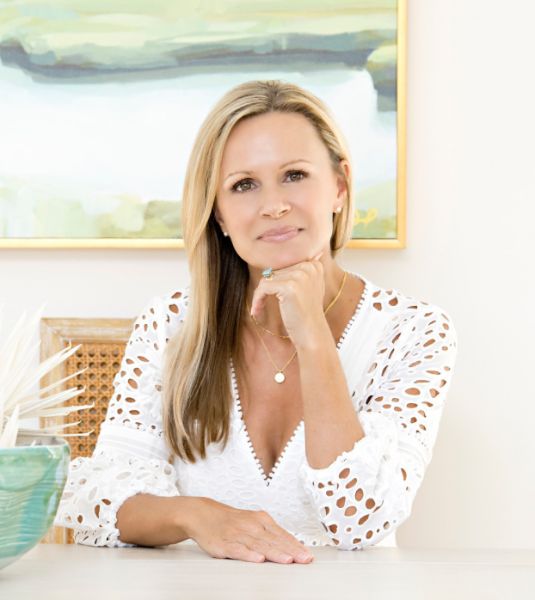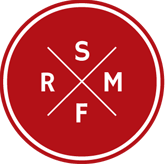 Assisting friends and neighbors through the home selling and purchasing process has been my passion for nearly two decades. Specializing in residential resale, new construction and land acquisition throughout the entire central Virginia region, I have had the pleasure of working on a large variety of projects and with a vast number of clients on exciting and fulfilling transactions.
A native Virginian, lifelong New Kent resident, and VCU graduate, living and working in my hometown while serving clients is a wonderful privilege. Navigating clients through the complex business of Real Estate and witnessing so many homeownership goals and dreams achieved is the most rewarding experience as a professional.
With the support and guidance of mentors, colleagues, support staff, and other professionals throughout my career, along with constant training and continuing education, I have cultivated my business into an organized, well-equipped operation that has prepared me to be an effective and efficient REALTOR. A crucial part of a satisfied client and a successful transaction is having a strong team in place that handles every aspect, from financing, inspection, to settlement. I have partnered with the best affiliates in the business to ensure that every client receives the best service possible.
While juggling busy family life as a devoted wife and mother to two boys, the real estate business has offered the flexibility of schedule to be an involved and dedicated parent. Finding the balance between work and family can often be a challenge; however, thanks to the flexibility of this business, I have achieved that goal.
As a business owner and Certified Interior Designer for more than 25 years, which led me into the Real Estate industry, I bring added value to the process of buying and selling a home. Having business experience along with a design background, I have the skill to discern what makes a property a good investment while attaining the ability to manage the critical business aspects of the transaction. Equipped with business management skills and unwavering ethical standards, along with effective marketing and negotiating skills, I ensure that every client receives the best service possible and most importantly a successful and pleasurable transaction.
What Our Clients Say About
CATHERINE STANLEY
Catherine presented herself in a very professional manner. She knew all the statistics of our neighborhood and worked to come up with the best price for our home. It was well marketed, but regardless sold for full asking price after 2 showings! I've recommended her to several other friends.
- Gerald and Linda
I am not a person of many words, but I love Catherine, her style, demeanor and transparency.
She is awesome!
- Karyn
Above and Beyond
Catherine went above and beyond in helping us with our move from another state during the COVID-19 pandemic. She was very reassuring amid all the delays and reschedulings
- David and Sara
Fast Sale
She advised us on curb appeal and decluttering further. She got our house sold in a month.
- Michael and Lillian
Honest - Dedicated - Talented
Our experience with Catherine was in selling our home, which she did in ONE WEEK! We were always in awe by her detailed knowledge of every aspect of the process, especially those things that may go unnoticed or those instances that were "out of the norm" - which our process turned out to have! She was always truthful with us about the pros and cons of decisions that had to be made. She was ALWAYS available!! She made us feel like her only client :-)  Another added bonus that comes with hiring Catherine to sell your home, is that she incorporates her interior design background to assist you in making your home look its best! She knows what buyers are typically looking for and she knows how to make your home shine. She is very knowledgeable about what to "worry about" and what not to, as it concerns preparing your home to sell. We would HIGHLY recommend that you talk with Catherine before you make your decision on who is best to sell your home. Once you meet her and experience her presentation, you'll be glad you did. She will go the extra mile, in every way, to ensure that your home looks its absolute best!
- Ann Bradshaw
I write in regard to Catherine C. Stanley, Realtor. I met Catherine about a year ago as I was seeking to find the perfect place to call home. I was experiencing a difficult life change at the time and was anxious about the prospect of making the wrong choice during an emotional upheaval. I was fortunate to have been put in touch with such a warm, caring person such as Catherine. She understood my fears, alleviated many of my concerns, helped to educate me in areas in which I was not knowledgeable. Catherine allowed me the freedom to express my desires even when I wasn't particularly good at conveying them and I sensed she understood what I was going through; that she empathized with me. I felt she wanted the best for me. She was honest and objective when I asked for her input. I began to think of her as a friend. I still do. I introduced her to my family and they thought the world of her as well. I just wanted to take a moment to say how much I appreciate the influence she had in my home buying experience. I am so grateful for my new home and my neighbors are the best. My selection was a really good one and the representation I received from Catherine was superb. She will be an asset to any firm or organization she chooses to affiliate with. I wish her continued success in her personal and professional endeavors.
- S. Price
10 Star Experience
Catherine is unbelievably hardworking. Her passion for her profession is clearly evident. She was an honest "straight shooter" from the get go. These qualities made her easy to trust. Her knowledge and friendly personality made the home buying/selling process easy and pleasurable. She's a 10!
- Happy Client
Smooth Selling Process
Catherine, I just want to thank you for all of your hard work in getting our property sold. I have owned and sold several homes over the years and I admit, this by far was the easiest and smoothest. Betty and I appreciate your honesty, professionalism, and knowledge about the home selling process. We will certainly call you if we decide to sell again or if we know anyone who needs a great realtor. Thanks again for everything.
- A. Gunderson
Hardworking Professional
In 2016, I was involved with a family estate sale that resulted in listing the property located in Henrico County with Catherine Stanley. Working within the dynamics of family differences, it was a great comfort to have a calm, confident and experienced agent working on the sale of the property. Catherine diligently maintained a steady working agenda that resulted in her making the sale that satisfied everyone. It was reassuring knowing that Catherine could successfully work through every curve ball that was thrown during the listing period. She is definitely a professional in her field and I would recommend her to anyone searching for a serious, hardworking real estate agent.
- B. Haislop
Very Knowledgeable
Catherine was fantastic in helping us choose our first home. She was very knowledgeable on the market and clearly explained what to expect during each step of the process. In addition, she provided recommendations and fair to cover each aspect of purchasing a home. I highly recommend her to anyone looking to buy or sell a home!
- Knapps
Looking to buy or sell with me? Submit your information to request an email, text, or call
Why Work with Us
Our Numbers
Total Closed Transaction
Volume In 2021*

Total Closed Transaction
Units In 2021*

Ranking Out Of 619 Firms
By Total Closed Dollar
Volume**

Average Sale Price
per Transaction in 2021*
*Data from CVRMLS, WAAR & REIN 2021
**Data from CVRMLS Twelve Months ending January 2022