Alec White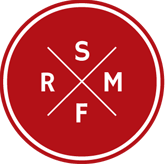 Alec is a Richmond native with a masters focused in historic homes. His expertise and in-depth knowledge of historic homes provides an enhanced level of information to his clients. He enjoys exploring different neighborhoods and appreciates all that Richmond has to offer.
Alec's previous career as a Chief Compliance Officer for a law firm representing the largest lending institutions in the country adds a unique technical component to his services. His technical experience, passion for the industry, and relationships allows him to provide a superior level of service to his clients.
In Alec's spare time, he can be found hiking the Blue Ridge Mountains, spending time with his wife and daughter at Virginia Beach, and enjoying live music with friends.
What Our Clients Say About
Alec White
Easy to Work With
Alec is a great realtor. Alec helped us with the sale of our home in the Short Pump area and found us a great new home to purchase in Goochland, even though he primarily works in Richmond City. He was able to get a great price for our old home and a good deal on the new one. We came out better than we thought on both ends. He was very easy to work with and very accessible. I highly recommend Alec White
- Happy Client
Highly Recommend
Amazing work by Alec on both the buying and selling sides. Great market knowledge and insight helped guide us through a complicated process. He brought his team of stagers and photographers to ensure our listing showed as well as possible. Would highly recommend working with him on any transaction.
- D.B. Duval
Amazing!
Alec made this stressful process a breeze. Always available for questions and recommendations. Very knowledgeable and a pleasure to work with.
- Maureen G
Very Professional
Have closed on 3 homes with Alec. Very professional and knowledgeable. Would highly recommend. He knows all areas very well and has a great pulse of the market.
- Happy Client
Helps out with everything
Could not have asked for a better person to have on our side during the home buying process. This guy went all in. He gets stuff done. Helps out with everything in both the search, the offer, and the execution of the purchase. He's even helped us after the move. Plus he's a good dude all around.
- Danny K
Extraordinarily Helpful
I'm not exaggerating that, after reviewing homes online so he could get an idea of what we were interested in, we bought the first house he showed us in person. Alec found exactly what we were looking for in a home and was extraordinarily helpful throughout the process. If I'm ever in the market for another property I will definitely be going to him again!
- Happy Clients
So Easy
Buying a house can be stressful, but with Alec the process was so easy. He helped us find the perfect home at the perfect price at a time when houses were going faster than they were listed! If you are in the looking to buy or sell your home, Alec is the person to help
- Happy Clients
Always Accessible
Alec made or first time home buying experience beyond simple during an extremely aggressive time to purchase a house. He was able to quickly dial in exactly what we were looking for in a property and get the deal closed lightning fast. Communication is key and Alec was always accessible.
- Happy Clients
One of the Best
Alec helped us purchase a house and we would highly recommend him. He is knowledgeable about the Richmond market and was always available to help us every step of the way. If you are looking for a home in the Richmond area you will not regret having Alec on your side, definitely one of the best in the area.
- Happy Clients
Great to Work With
Alec helped us buy our first home and showed us homes in Richmond, Chesterfield, Henrico and more. He worked with our schedules and stayed in contact with us every step of the way! Alec is very knowledgeable with the Richmond area. Being a first time home buyer he was very informative, put us in contact with a great mortgage company and other contacts that we needed for buying a home. He made sure we were in the best hands. Overall great to work with and highly recommend!
- Happy Client
Looking to buy or sell with me? Submit your information to request an email, text, or call
Why Work with Us
Our Numbers
Total Closed Transaction
Volume In 2021*

Total Closed Transaction
Units In 2021*

Ranking Out Of 619 Firms
By Total Closed Dollar
Volume**

Average Sale Price
per Transaction in 2021*
*Data from CVRMLS, WAAR & REIN 2021
**Data from CVRMLS Twelve Months ending January 2022