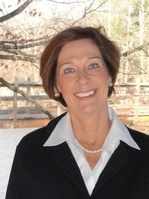 804-288-2100

804-248-5437 cell phone

MonicaRawles@SRMFRE.com
5808 Grove Avenue
Richmond VA, 23226
Receive Email Alerts from Me
Monica Rawles, Associate Broker with Shaheen, Ruth, Martin & Fonville Real Estate
I have been a Realtor® for over a decade now, but I became a pro at moving when I was a young girl. I moved cross-country numerous times, landing in Hawaii, California, Maine, Illinois, South Carolina, Honduras and Virginia, all between the ages of 5 and 16. I learned early on to focus on what's important: our family and our home and not on the daunting task of the actual move. I always loved finding the right home.
As a Realtor® today, I bring that focus to the home buying and selling process, aiming to take the stress out and to exceed my clients' expectations and goals. This is my pledge to each and every family and individual with whom I work.
Each of my life experiences has actually helped prepare me for my work with homebuyers and sellers. After graduating from Virginia Commonwealth University, I taught in the Chesterfield County school system for six years, while in my "spare" time, I ran a wellness and fitness company. I designed health-focused programs for employees and had the pleasure of watching performance and productivity improve as a result. When I sold the business, I employed several associates, and my client list included forward-thinking companies such as Bon Secours, Dominion Virginia Power and Defense General Supply Center.
While raising four children, I was an active community volunteer, serving on the boards of directors of The Children's Museum, the Science Museum and The Richmond Ballet. I chaired the annual parents' fund drive for The Collegiate School as well as the school's Village Green Fair, setting a record for total money raised from the event. When not chairing an event or fund drive, I served as a room parent, volunteer coordinator and sometimes chief cookie baker. In 2005, I embarked upon my chosen career and passion: real estate. My life as a teacher, business owner and volunteer gave me a deep knowledge of Richmond and its many wonderful neighborhoods. And through my board work, I gained the negotiation, communication and detail-focused skills that help me serve my clients today.
In the fast paced and ever-changing real estate industry, it is imperative for agents to stay on top of the market. I embrace the life-long learning opportunities real estate brings and have earned several industry designations including e-Pro recognition for excellent technological skills as well as certifications as an Accredited Buyer's Representative, Graduate of the REALTOR® Institute, Certified Residential Specialist, Certified Luxury Home Marketing Specialist and Associate Broker.
I am most proud of the team of people I have assembled to help me offer excellent customer service on a daily basis. Amy Rose, a licensed agent, is my assistant and attends inspections and follows up with lenders and attorneys to ensure smooth closings. I also work with an incredible crew of professional stagers, appraisers and photographers and pride myself at keeping a current list of home vendors including everything from appliance repair services to HVAC technicians to window washers and everything in between.
To date I have sold over $50 Million in Real Estate. I work tirelessly for my clients. My pledge is to exceed expectations and goals.
I still love finding the right home.
Monica Rawles 's Listings