Louisa County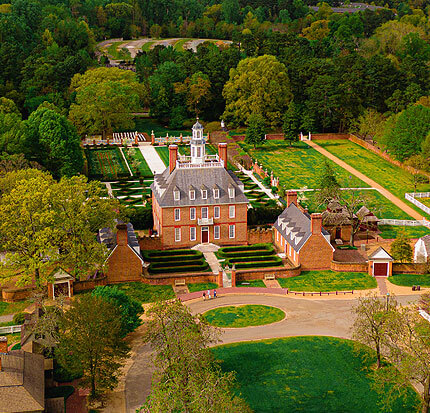 Formed in 1742, Louisa County is currently home to a population of about 34,000. Its rich history and beautiful scenery make it a wonderful place for those who want to live in a place that is established and continues to treasure its heritage.
But Louisa County has more than a storied past going for it – it is every bit as modern as it is rooted in history, with the economy growing and diversifying at a remarkable rate. Good schools, robust businesses, and an award-winning government point to a county that is innovative and forward-looking.
Louisa County is made up of the following towns:
Blue Ridge Shores
Bumpass
Louisa
Mineral
The housing market consists mostly of single-family homes. Buyers will also have a good selection of new construction homes to choose from. Vacant land on which to build custom homes is also available. The majority of residences have 3 to 4 bedrooms, along with formal dining rooms, eat-in kitchens, and recreation rooms. The largest of these homes can have as many as 7 bedrooms and thousands of square feet of living space.
The most coveted homes tend to be waterfront properties, such as those that can be found in Bumpass.
Depending on which community you choose, you may have access to shared amenities like club houses, golf courses, tennis courts, and more. Zion Crossroads is one such community that offers upscale amenities.
Buying or selling a home doesn't need to be difficult. VA's top four agents are here to assist you. Call Shaheen, Ruth, Martin & Fonville Real Estate at 804.288.1400 or send an email to [email protected] for unmatched service.
Attractions and activities in and around Louisa County, VA
Green Springs National Historic Landmark District

Green Springs is a national historic district made up of rural manor houses, farm properties, and outbuildings on agricultural land spanning 6.5 miles. Visit the area and admire the beautiful homes and lush pastures that form the landscape.

Sargeant Museum

Get a glimpse of Louisa County's storied past in this museum, which used to be the home of J. Frank Sargeant, who had it built in 1914, and W.A. Claude Petit. Known locally as the Sargeant–Petit House, the museum has over six themes charting the narrative of the county and its unique place in American history.

The Crank Building

Built in the 1830s, the Crank Building was the office of Lucien Minor, the Commonwealth's attorney. It doubled in size in the 1880s. W. Earle Crank moved his private practice to the building in 1964.The structure was named after him in 1983. The Louisa County Historical Society took charge of the building's renovation in 1995, with the older part of the site restored to resemble its original state in the 1830s.

Westin Farm Vineyard & Winery

Opened in 2010, this family-owned winery offers rosé, pinot grigio, cabernet franc, and a host of other wines. Come here for a wine tasting and a picnic with friends and family as you take in scenic views of the 10-acre vineyard.

Louisa County Agricultural Fair

Nicknamed the Ag Fair, this annual event traditionally takes place at the Louisa County Fair Grounds. Learn about the value of agriculture while having fun. The event features amazing food, music, rides, and a host of family-friendly activities like the Kiddie Tractor Pull and Stick Horse Derby.

Elizabeth Trice Walton Park

Located in Mineral, this park is the perfect place to go for a jog or a leisurely walk on a quiet Sunday afternoon.
Live close to all these wonderful attractions. Contact SRMFRE today to get started on the search process. You can also call 804.288.1400 or info(at)srmfre(dotted)com.
Homes for sale in Louise County, VA