Carrington Gilliss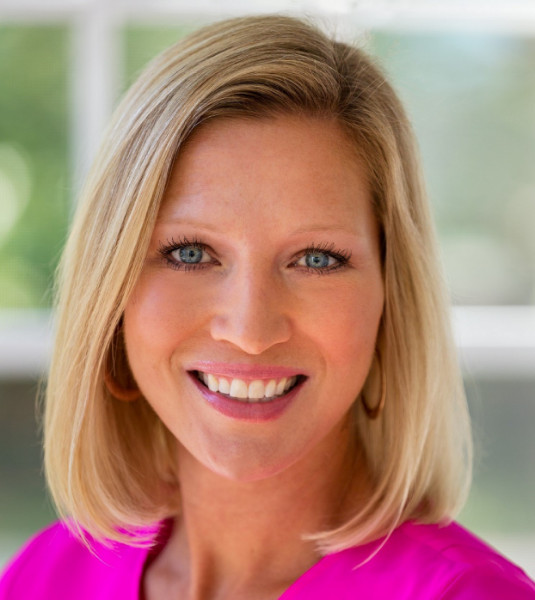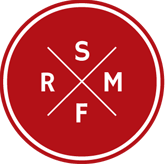 "There's No Place Like Home", is a phrase that rings true for Carrington Gilliss. Carrington has been a licensed real estate agent since 2003 and is a third generation Realtor within her family. Carrington has often been told that "Real estate is in her blood". She learned about the business at a very early age through helping her late grandmother, Mary Frances Kastelberg with various tasks. Carrington's grandmother taught her the most important value of a realtor, to genuinely care about people and always do what is best for them.
Carrington loves the excitement of the hunt and find that ultimately places her clients in not just a house, but a home. A home is where the story starts and memories are made. Carrington's attention to every detail throughout the transaction ensures that her client's expectations are exceeded. Carrington went to St. Gertrude High School and graduated from James Madison University.
In her free time, she enjoys exercising outdoors, volunteering at St. Bridget School and spending time with her husband and two daughters in Cape Charles, Va. Whether you are buying or selling a home, Carrington will help you every step of the way!

What Our Clients Say About
Carrington Gilliss
Exceeded Expectations
Working with Carrington was great! She is very knowledgeable in all aspects from start to finish. She exceeded all my needs and expectations. I love my new home!
- Thomas H.
Absolutely Superb
Carrington was absolutely superb in all respects. Friendly, supportive, informative and professional. She assisted us in every way possible. She offered insightful advice about pricing, she helped immensely in preparation of our home, she then assisted skillfully and supportively in the final negotiations, all with a kind and friendly demeanor.
- Happy Client
the BEST
We had the BEST time with Carrington as our agent. She was very quick, diligent, thorough and always fought for our best interests. It is clear that she has a lot of experience and knowledge in this field, going beyond just real estate and into construction/renovation, maintenance, materials, etc. We highly recommend Carrington!
- User92977266
Very Impressive - 5 Stars!
Stellar Job - 5 Stars!
To be honest, it can appear easy to be a real estate agent, but this personal experience as a first-time seller has illustrated the knowledge and professionalism you must have to close a sale. Carrington was very impressive. She really took charge in a non-invasive way in several key aspects, maintained her ground by adhering to her schedule and being fair to all involved. Carrington is a personal friend to both Haywood and myself, which can be a bit stressful when it comes to business, and I am very proud to say that she did an excellent job – did not cross boundaries or take anything personally, and went above and beyond to accommodate us as the sellers and several agents whom represented buyers. Needless to say, we had five strong offers the first weekend on the market. Carrington was very impressive negotiating that evening, and crossed her "t's" and dotted her "i's" by calling the bank/lenders to make sure the offer we went with was going to close quickly. I could say much more on Carrington's stellar performance. 5 stars!!!!!
- J. Hyman
Thank you Carrington!
When our family relocated to the Richmond area from New York City we were fortunate enough to have Carrington represent us as we searched for a home. Her devotion to the field of real estate and outstanding professionalism kept us at ease and encouraged throughout the entirety of our home buying process. The attention to our specific needs made us feel like we were understood as clients, and the home we eventually purchased absolutely reflects this. While we were overjoyed to finally close on our first home in Virginia, we were saddened that our daily interaction with such an indelible person would also be drawing to a close. We now not only have a wonderful home in which to raise our family, but a positive experience on which we can reflect. Our family thanks you very sincerely for your commitment to us, Carrington.
- Michael Archer
She is the very best!
"We hired Carrington as our agent in order to relocate to Richmond after twenty-four years in Lexington, VA. Our search process took almost six months, but Carrington stuck with us. She consistently communicated with us to find the RIGHT home & location for our needs. She was a FANTASTIC agent... never lost patience with us... never got exasperated with us. Now we are EXTREMELY HAPPY in our new residence, thanks to Carrington. She is the VERY BEST.....!"
- Donald & Barbara Ross
Looking to buy or sell with me? Submit your information to request an email, text, or call
Why Work with Us
Our Numbers
Total Closed Transaction
Volume In 2021*

Total Closed Transaction
Units In 2021*

Ranking Out Of 619 Firms
By Total Closed Dollar
Volume**

Average Sale Price
per Transaction in 2021*
*Data from CVRMLS, WAAR & REIN 2021
**Data from CVRMLS Twelve Months ending January 2022