Bridgette Altizer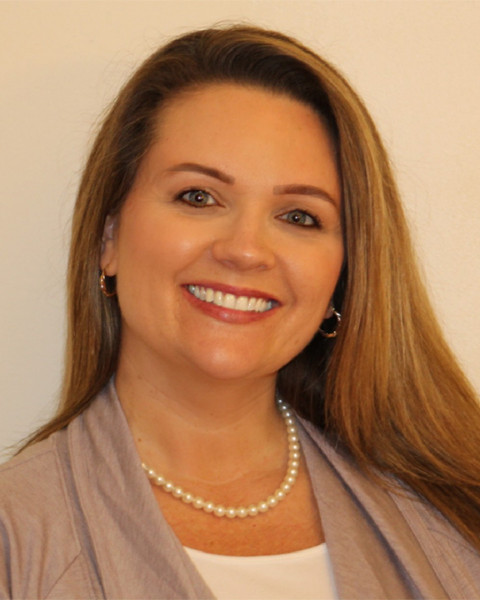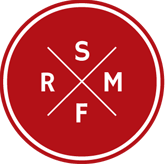 Bridgette is a multi-generational native of Williamsburg, VA., and has a wealth of knowledge about the area and those surrounding it. She has an entrepreneurial spirit with a great deal of experience in the art of negotiations/sales that far exceed her clients' expectations.
In addition to being a licensed Realtor, Bridgette is also a licensed Life/Health Insurance agent for VA and plays a lead role in her family's Martial Arts business as an Operations Manager/Coordinator. She provides support for her husband's business as a Class A Commercial/Residential Contractor. With that also comes many years of experience in finance as a Real Estate Loan Processor/Officer and branch manager in the banking industry.
Bridgette understands the importance of time management and balancing her schedule to meet her clients' needs while being a successful business owner of several diverse businesses. She is extremely motivated to build a solid client relationship that lasts far beyond a one-time transaction. Bridgette's trademark is her work ethic and negotiation skills. She wants to provide her clients with peace of mind throughout the entire buying/selling process.
Currently, Bridgette resides in New Kent County with her husband John and three daughters. The Altizer family operates the family Martial Arts School in New Kent, and her daughters compete in Taekwondo nationally/internationally as athletes with their father as their coach. As a wife and mother who loves her family and her clients, Bridgette understands that balancing family and career is equally important.
What Our Clients Say About
Bridgette Altizer
Bridgette had helped us find our home in New Kent and sell our home in Charles City. She was detailed and very knowledgeable in both the buying and selling processes. She knew what we wanted and it seemed like she already knew how we would answer any issues before it became an issue. She was quick to give us any information regarding the transactions and quick to respond to any of our questions/concerns, no matter what it was about. She was honest about any concerns, but definitely kept it up to us on final decisions.
- Amy
Wonderful Realtor!
Bridgette is a wonderful realtor! She goes above and beyond expectations! You have a issue? She's on it! I used her for not only buying a new home but also selling my old one! She helped make the process as smooth as it could go! Answered every question I had!
- Lildvl
Respectful
She was very respectful to us and we liked her a lot. She helped us out a lot and we recommend her to anyone buying a house...we will even invite her to our open house when this covid-19 goes away.
- Happy Client
Above and Beyond
Bridgette went above and beyond on many occasions. She got our house listed and sold and helped us get into our dream home. We found a house that was well out of her MLS' which turned out to be four hours from our location. Bridgette worked it out and showed us our house and another house to see. We ended up getting the house and Bridgette was there the whole time. Can't say enough of what a great job Bridgette and Kathleen did.
- A Happy Client
Professional, honest and knowledgeable
We contacted Bridgette in August to help us find a buildable lot. She found options and immediately offered to negotiate the land and to connect us with reputable builders in the area to see who would be the best fit. She was very thorough and even researched HOA terms for us in our chosen community. We then decided to look at the option of a fixer so she found us some good options for that as well. We then found a beautiful move-in ready house and she quickly started negotiations with the seller. It was clear that we had no idea what we wanted at the start of this process, but she made us 100% comfortable to change our minds along the way and we never felt that we were wasting her time. We are so appreciative for the hard work that she put in toward helping us close on our home, which happened a short time after in October. I think she's more than an agent, she's a project manager, coordinating several stakeholders with strict timelines and budgets. She negotiated confidently with the selling agent. She knew every possible outcome each step of the way. Bottom line, Bridgette is professional, honest and knowledgeable and you will absolutely not regret working with her. I'd certainly recommend her to any one I know who needs help finding a home.
- Roman G.
Definitely Recommend
Bridgette has been so detailed and on top of every transaction needed during our home-buying experience. During our search we've gone from looking at houses, to property/lots, to homebuilders, and then back to houses again. She has been very patient and understanding with our indecisiveness, especially during the change in everyone's lifestyle change across the world. She's had great suggestions and advice when we've been unsure. She's recommended places to go and people to talk to regarding different loans so we have all questions answered before moving forward. I would definitely recommend her to anyone searching for or selling a home. She's local so she knows the area, as well as surrounding areas. She made sure she had an understanding of what we wanted so she could better help us find a home to fit the needs of everyone in our household. So glad we had her in this unplanned move during this difficult time in society.
- Amy
Seamless and Stress-Free
Bridgette was an absolute pleasure to work with as my wife and I searched for our first home. Being first time home buyers we had a lot of questions and Bridgette and her teammate Katherine were always there to help answer those questions and more importantly anticipated the questions we needed to ask. She made the buying process seamless and stress-free. We can happily say we are now in our dream home, and we are grateful for all that Bridgette did to make that possible.
- Brandon S.
Looking to buy or sell with me? Submit your information to request an email, text, or call
Why Work with Us
Our Numbers
Total Closed Transaction
Volume In 2021*

Total Closed Transaction
Units In 2021*

Ranking Out Of 619 Firms
By Total Closed Dollar
Volume**

Average Sale Price
per Transaction in 2021*
*Data from CVRMLS, WAAR & REIN 2021
**Data from CVRMLS Twelve Months ending January 2022